PORTLAND, Maine — What a day of severe weather in Maine.

Sunday afternoon started off relatively quiet, with a few severe thunderstorm warnings. Then the hailstorm picked up over Jay and Livermore Falls.
According to the Nation Oceanic and Atmospheric Association, hail is a "form of precipitation consisting of solid ice that forms inside thunderstorm updrafts. Hail can damage aircraft, homes and cars, and can be deadly to livestock and people," the website states.
Golf ball-sized hail was being reported, and within minutes the pictures and videos started being shared with NEWS CENTER Maine.

Here's a picture sent in by Kristen Guay, who lives near Jay.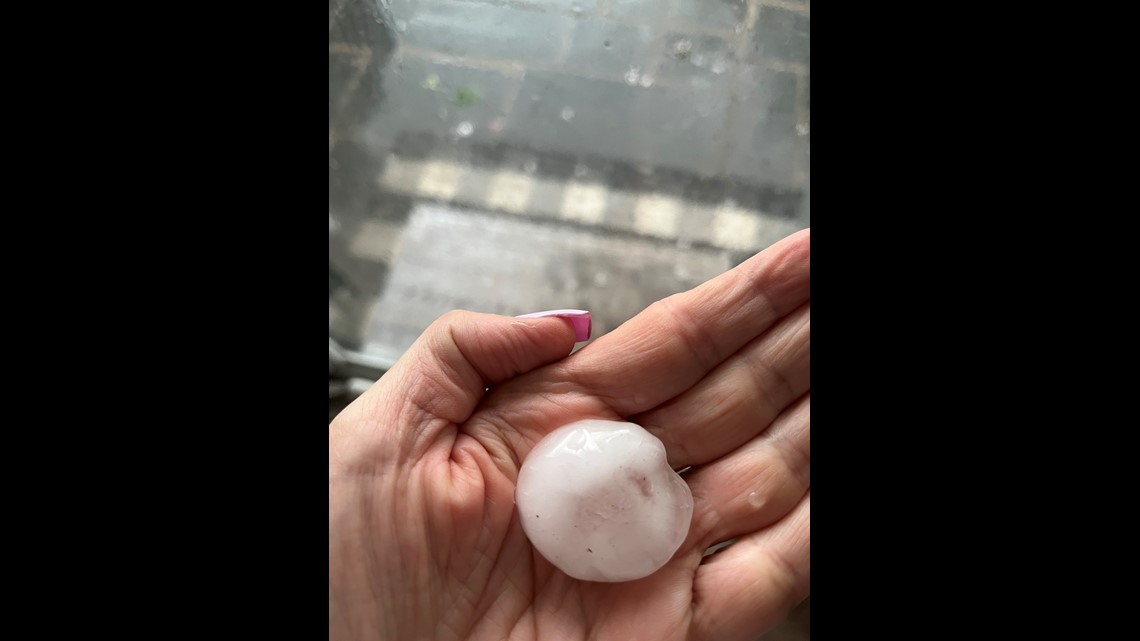 Nicole Adams captured these large hailstones.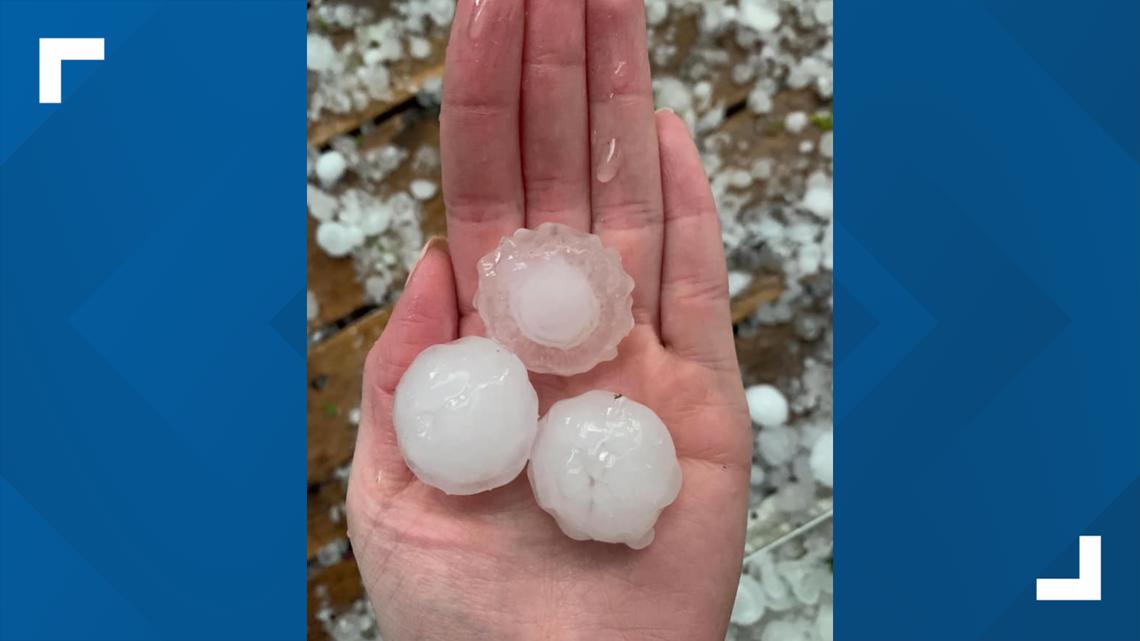 How about the view from East Millinocket, thanks to Robin Bossie? Note the incredible shelf cloud ahead of the severe thunderstorm band.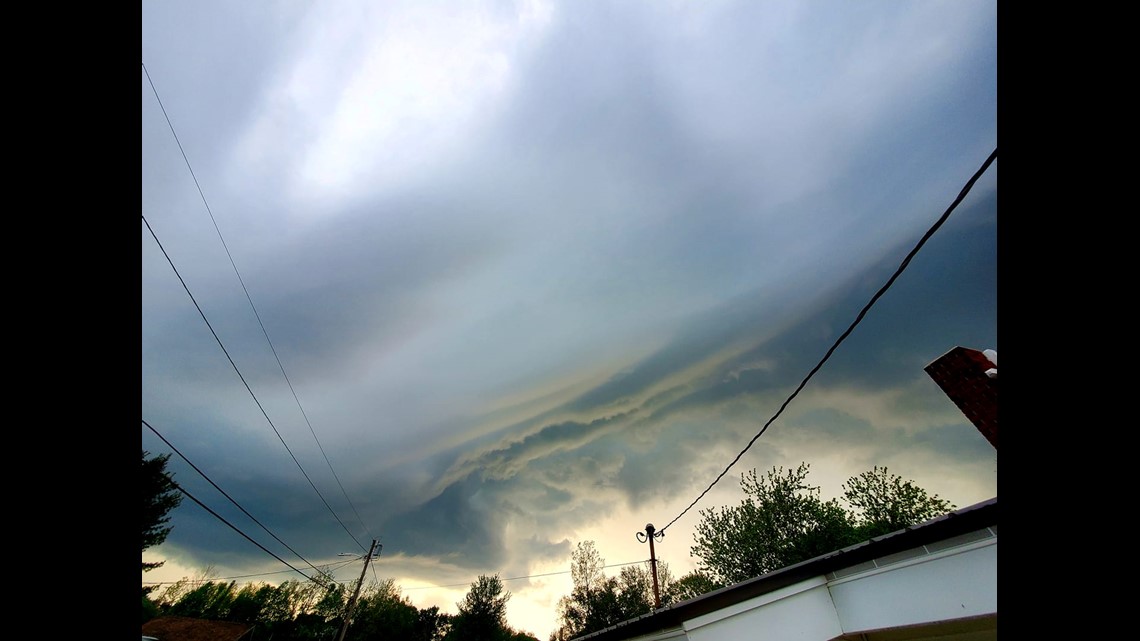 Then there was this snow shovel full of hail that Jessica Noble of Livermore Falls used to clean up her driveway.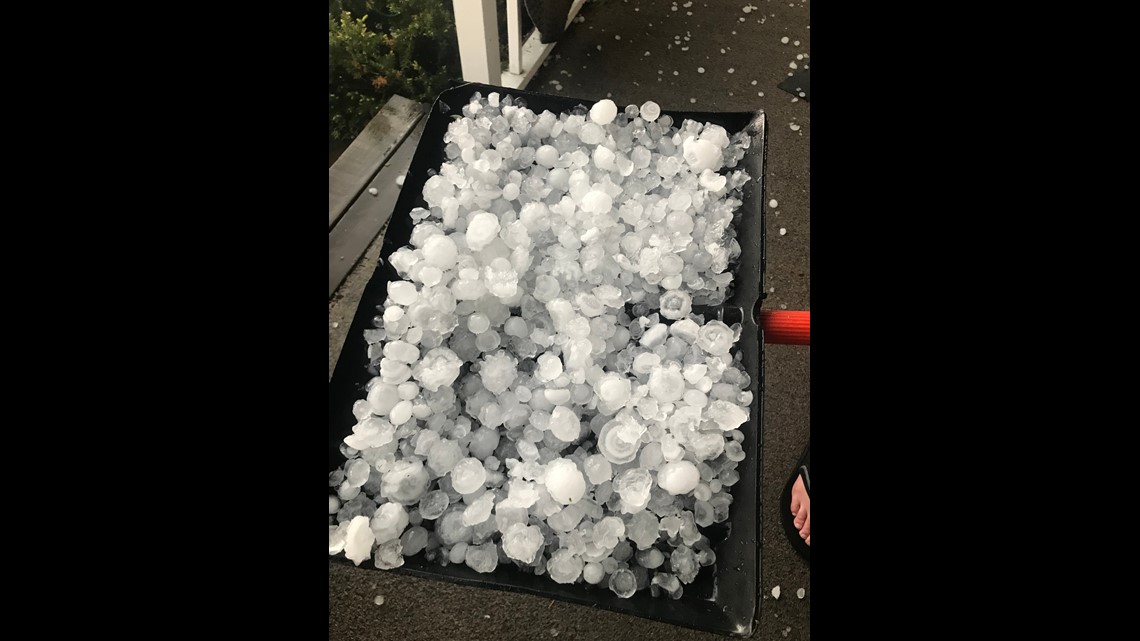 The hail was so big it damaged her vehicles.

Others also had plenty of vehicle damage. Here is a picture from Luci Tyler in Jay.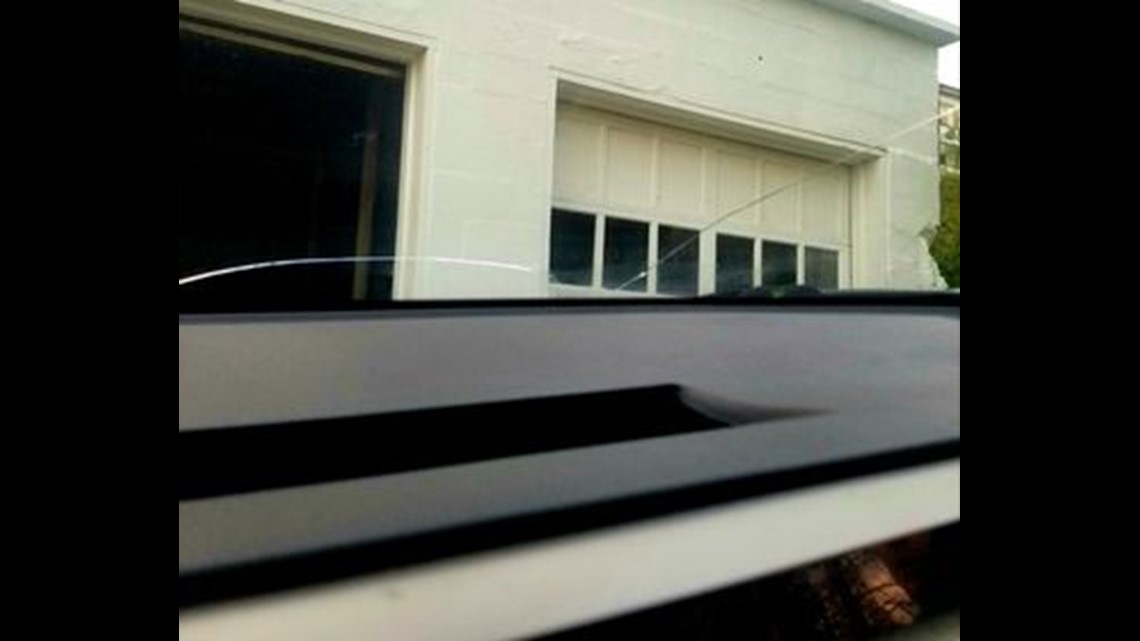 More NEWS CENTER Maine stories