PORTLAND, Maine — The winter blitz rolls on. A nor'easter-type storm is traveling north through the New England waters. It's definitely not a bomb. It's more of an enhanced overrunning event, but the end result will be the same: lots of snow for much of Maine.
Because of the lack of significant cold and a track that is going to hug the coastline, mixing with rain and sleet will be an issue for a while this morning. As the storm swings by, the mixing line will collapse back to the coast and then offshore this afternoon as the entire column of air cools below the freezing mark.
A tool we use for tracking severe thunderstorms in the summer months is picking up the mixing line really well this morning. South of the line there's sleet and rain, north of it snow.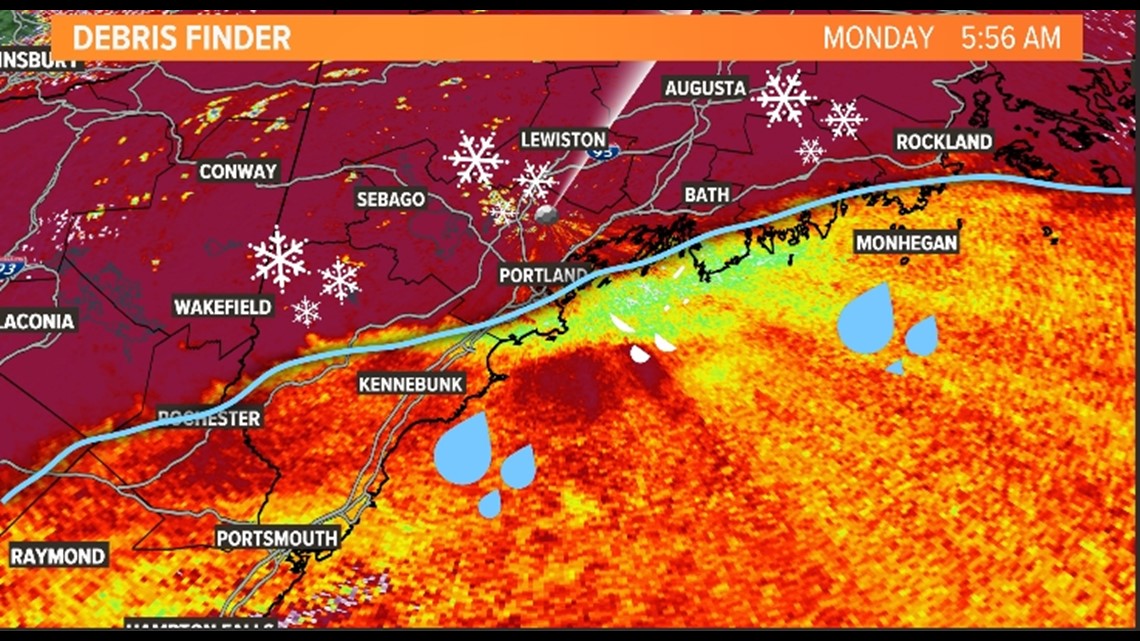 The mid-level shortwave isn't consolidated and potent like you'd typically see with a powerful low-pressure center. Instead, it's strung out for hundreds of miles, and the precipitation shield stretches from Maine all the way to the Appalachian Mountain Range. This will keep the snow going most of the day, and traveling will be hampered in a big way. Here's a look at the storm's timeline.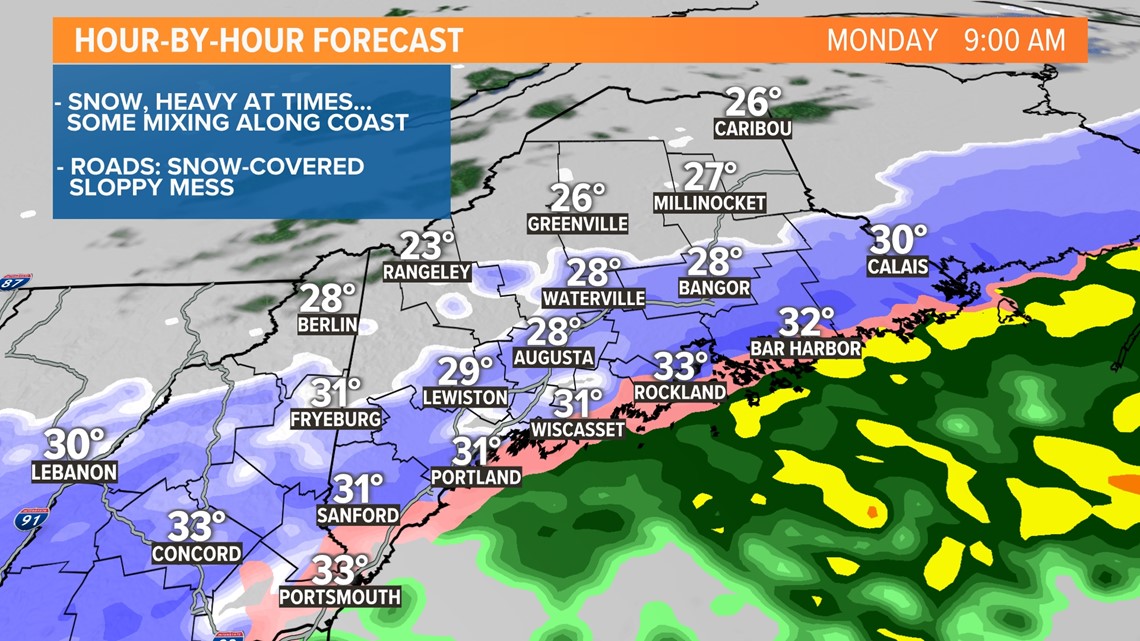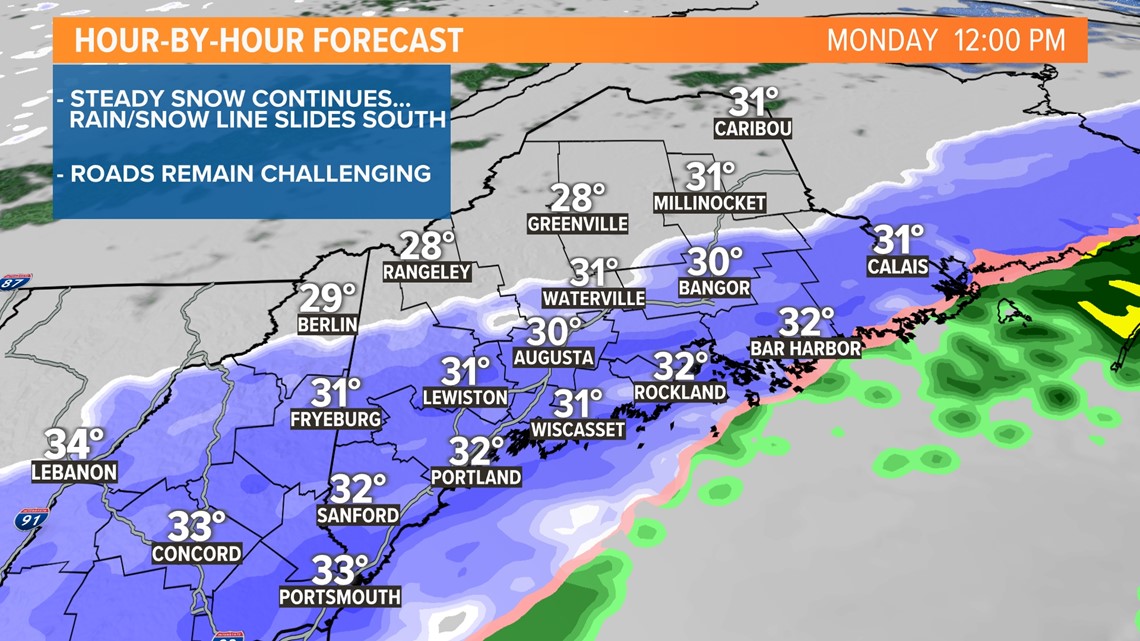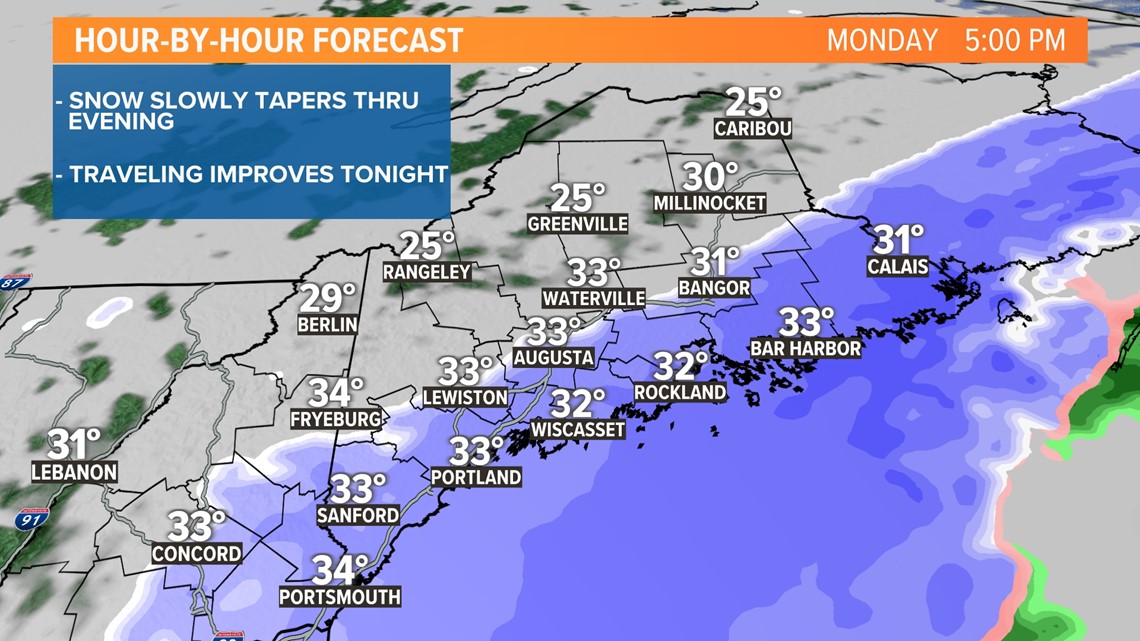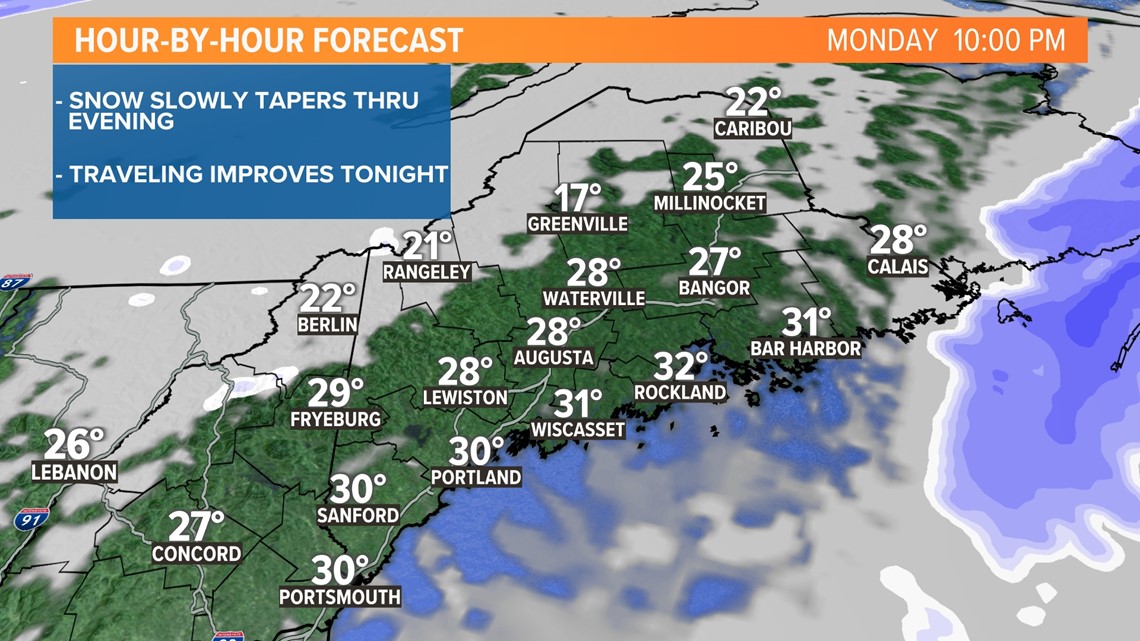 Snow amounts will approach double digits in many towns, outside the mountains and northern Maine. There's a chance for some higher amounts because of the "fluff factor."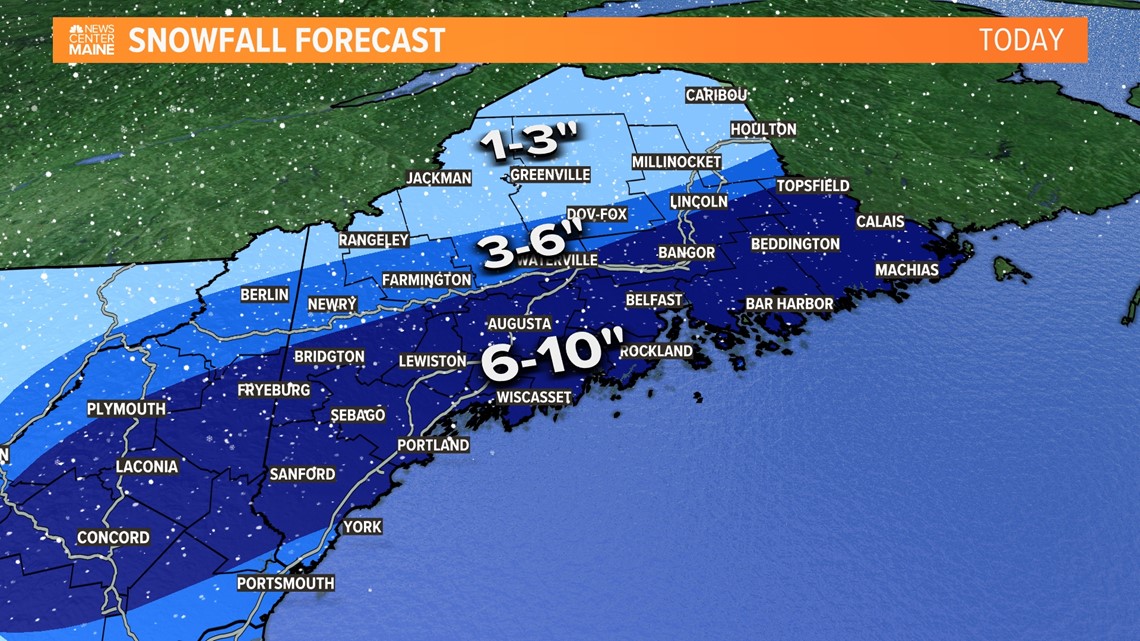 Power outages are beginning to occur. Believe it or not, a lot of them are because of the last storm. The snow from Friday is still clinging to branches and powerlines. Limbs are drooping, and today's snow is adding more weight. I expect the outage numbers to creep up today, so be prepared.