Sean MacDonald is a resident of the country's largest city, but he tries to leave whenever he can. He is an avid sports fan and has attended at least one game in each of the 124 major professional sports teams' stadiums.
His love of sports and spending time with his daughter was behind his decision to book a trip to Portland last month.
"It turned out to be good timing," MacDonald said Thursday. "I came up to see some baseball and bring my daughter to the children's museum here."
While the two caught a Portland Sea Dogs game at Hadlock Field Wednesday night and had plenty of fun planned Thursday, MacDonald's wife is still at home in New York.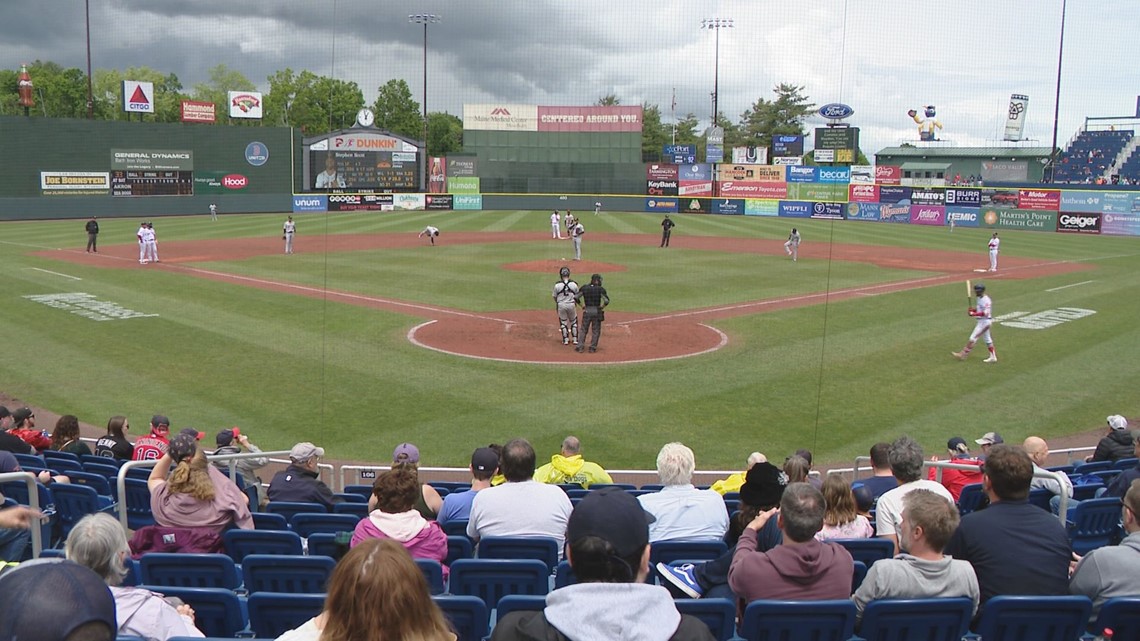 "She can't go outside, and even inside the house she has an air quality indicator and it's the worst she's ever seen," MacDonald said.
The two, unfortunately, have prior experience in these types of smoke situations. They were married in Singapore on the worst day of air quality in its history.
He said they wore face masks, stayed inside, limited exercise, and took other safety precautions. MacDonald is also from Canada, where hundreds of wildfires continue to burn.
"My brother is in Ottawa, and he's mentioned it's not so good there either," he added.
"An event such as this has not occurred in a number of years," Martha Webster, an air quality meteorologist for the Maine Department of Environmental Protection, said.
Webster added Maine has had good air quality all week, but that could change. She said she is tracking a potential wind change that could bring some smoke to the state.
On most days, she and colleagues from the Northeast Air Quality Forecasting group speak about what they're seeing in their states.
"We're all helping each other out, saying well we observed this, this model seems to be getting it right, this model seems to be overdoing it," Webster added.
As the smoke potentially moves into Maine, Webster said it's important to take precautions, limit outdoor exercise time, and wear any well-fitting mask. The masks, she added, can filter out some of the partial pollution from the smog.
You can also track real-time air quality updates here.
For MacDonald and his daughter, the fun away from the "big city" will end Thursday night. Hopefully, his luck continues and the smoke clears out before he returns home.
More NEWS CENTER Maine stories