PORTLAND, Maine — Hurricane Fiona is a major storm in the Atlantic Ocean with the potential to strike Bermuda by midweek. How close the storm gets to the island will decide how much or how little the impacts are.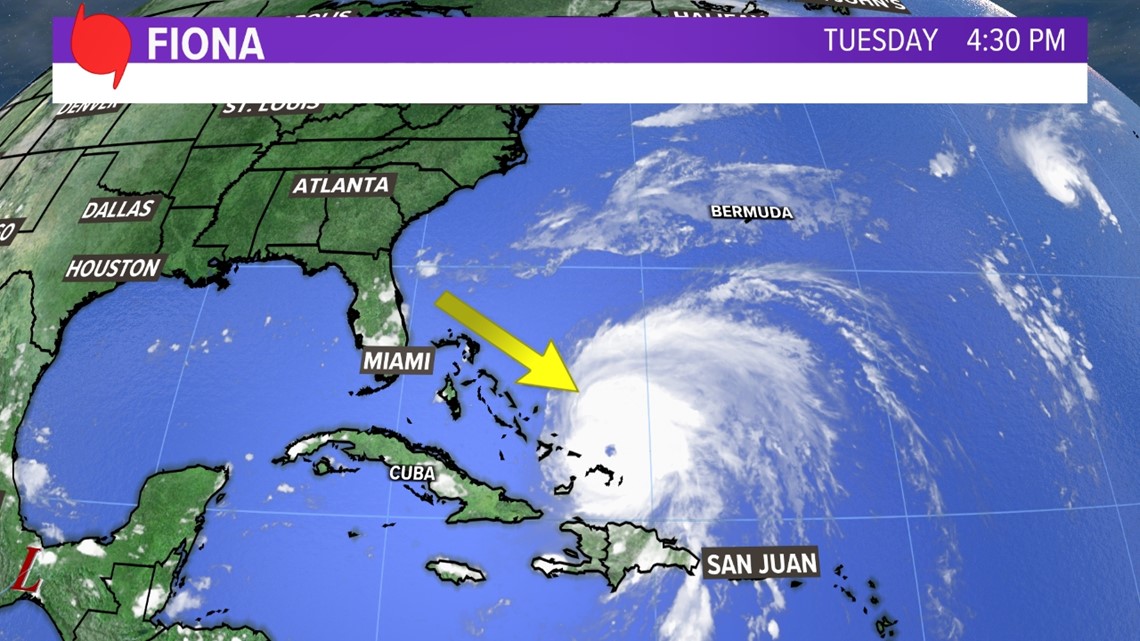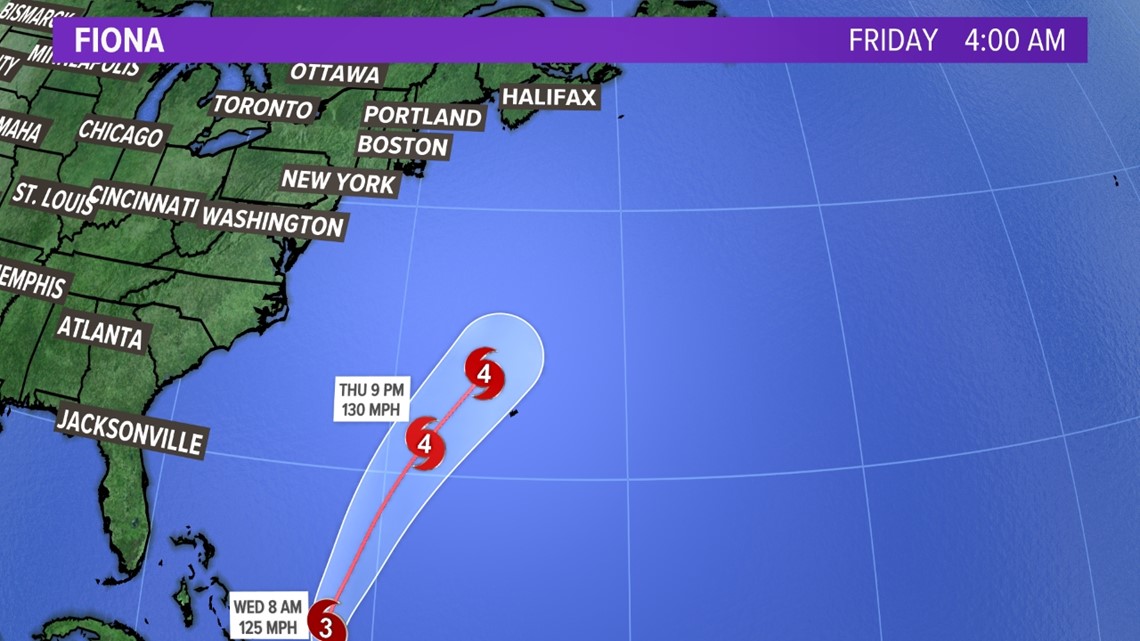 After passing just west of Bermuda, Fiona will set its eyes on Newfoundland — only a few hundred miles east of Maine.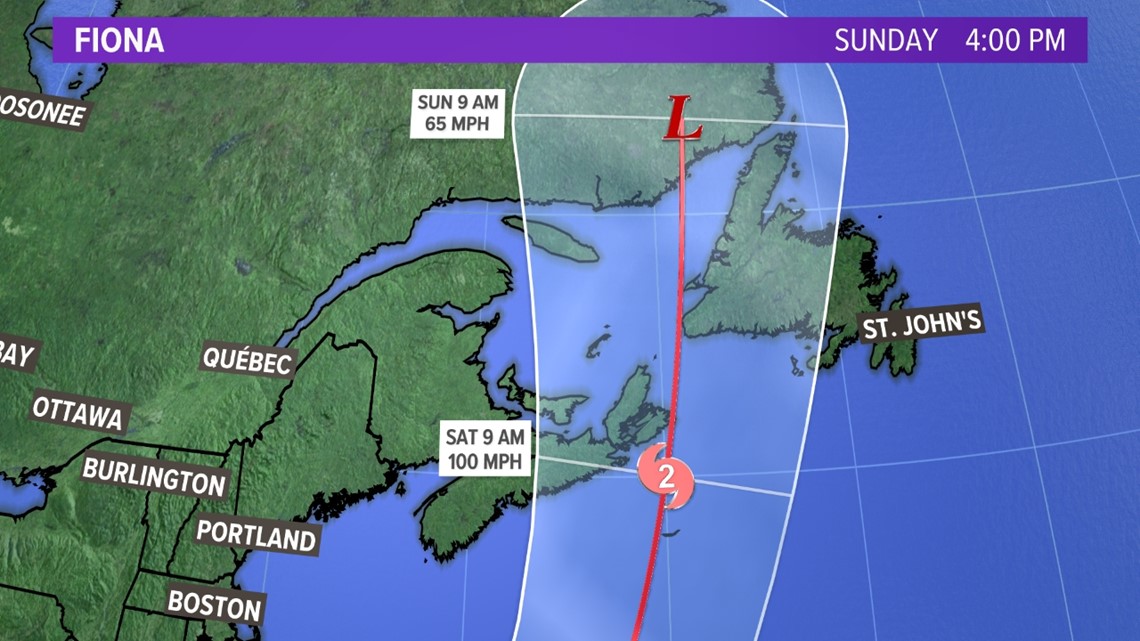 The official track from the National Hurricane Center puts the center of Hurricane Fiona as far west as eastern Nova Scotia on Saturday morning with a maximum sustained wind of around 100 mph.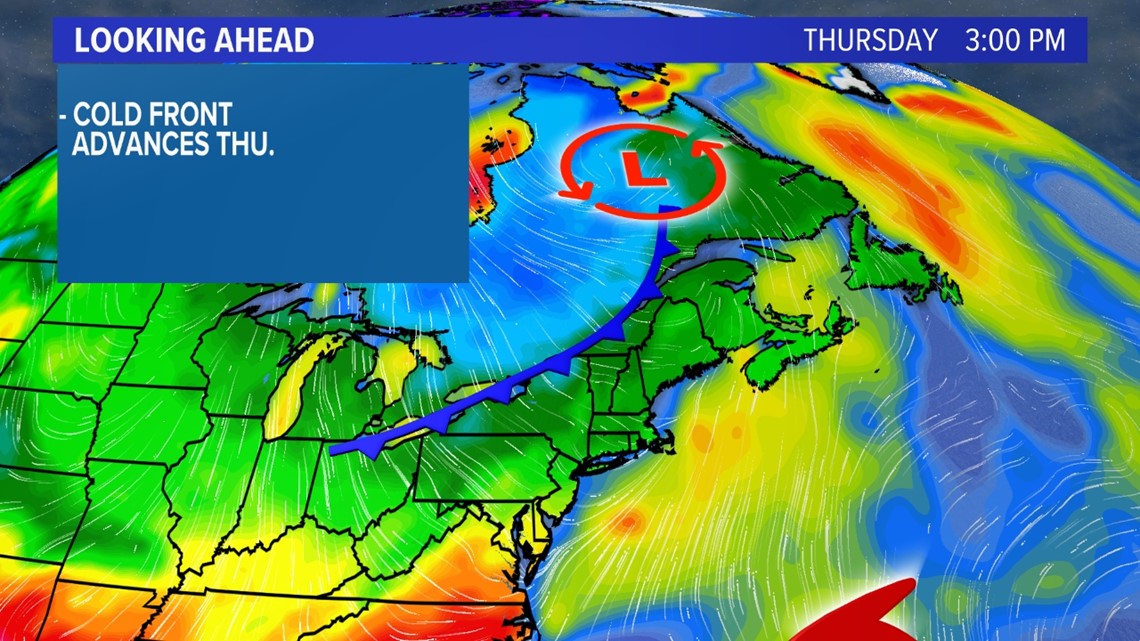 While Fiona tracks up the Atlantic Ocean, a strong cold front will sweep through New England.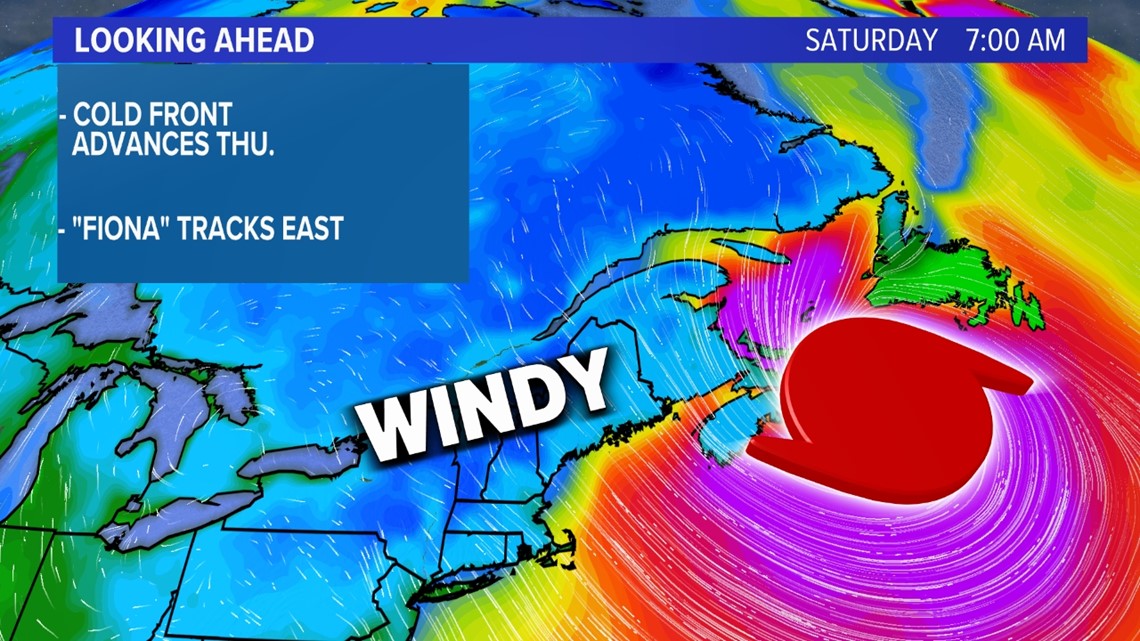 Winds are expected to increase by the end of the week, especially for eastern Maine. Before that, it will be windy Friday with the passage of the cold front.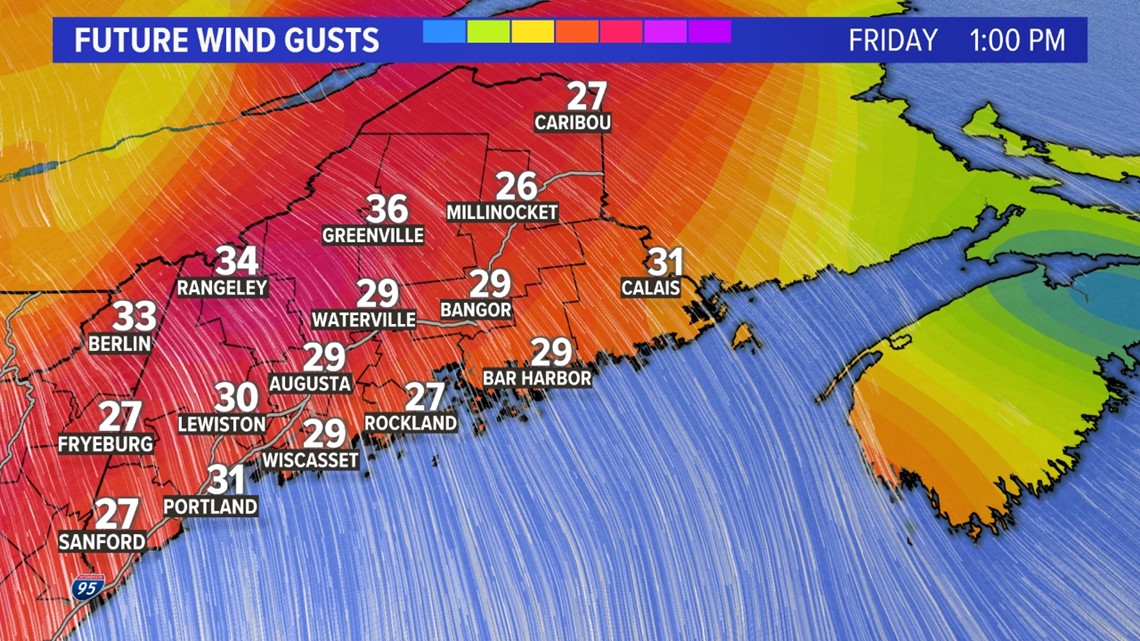 Saturday will be the windiest day due to the Category 2 hurricane a few hundred miles to the east of Maine. Wind gusts will be more than 40 mph for northern, central, and downeast Maine, depending on the track of the storm.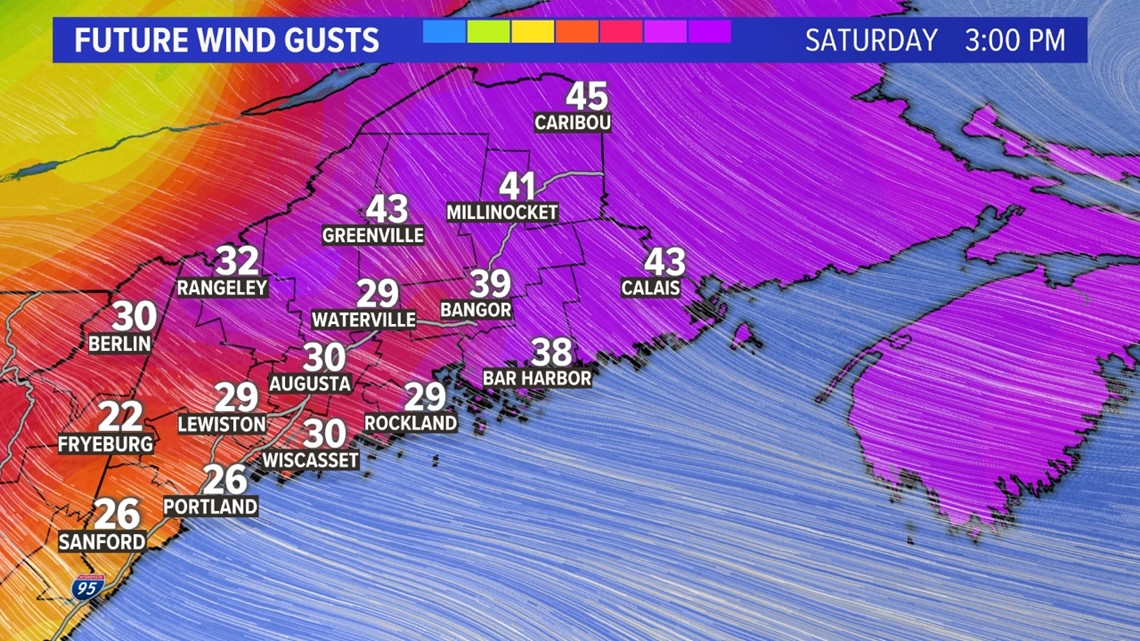 Waves are also expected to impact the east coast this weekend as Fiona moves up through the Atlantic Ocean.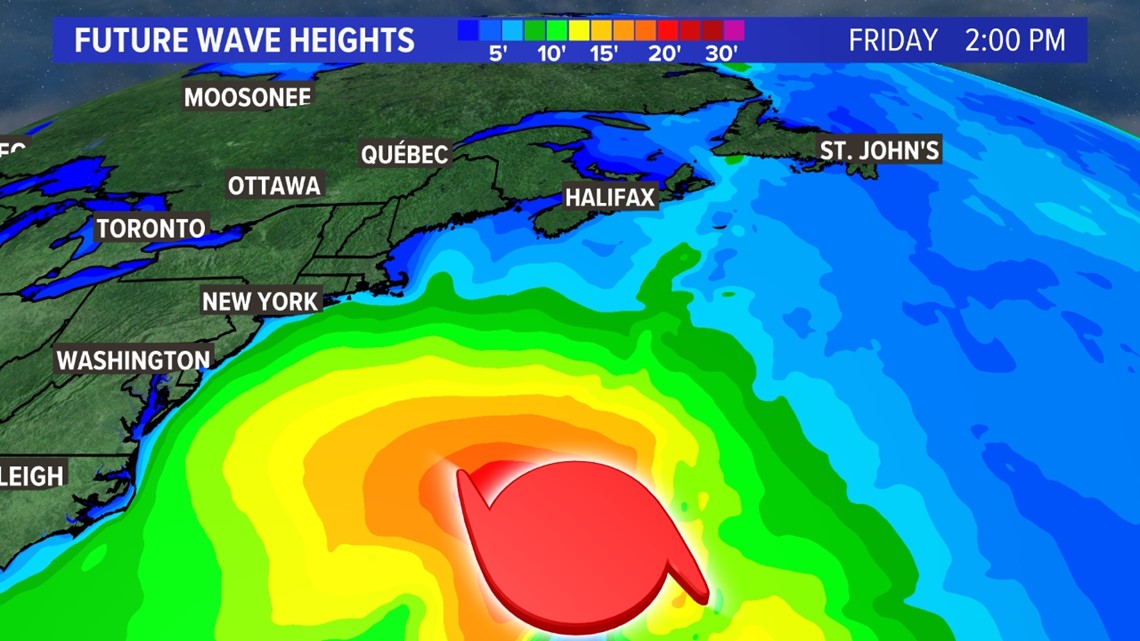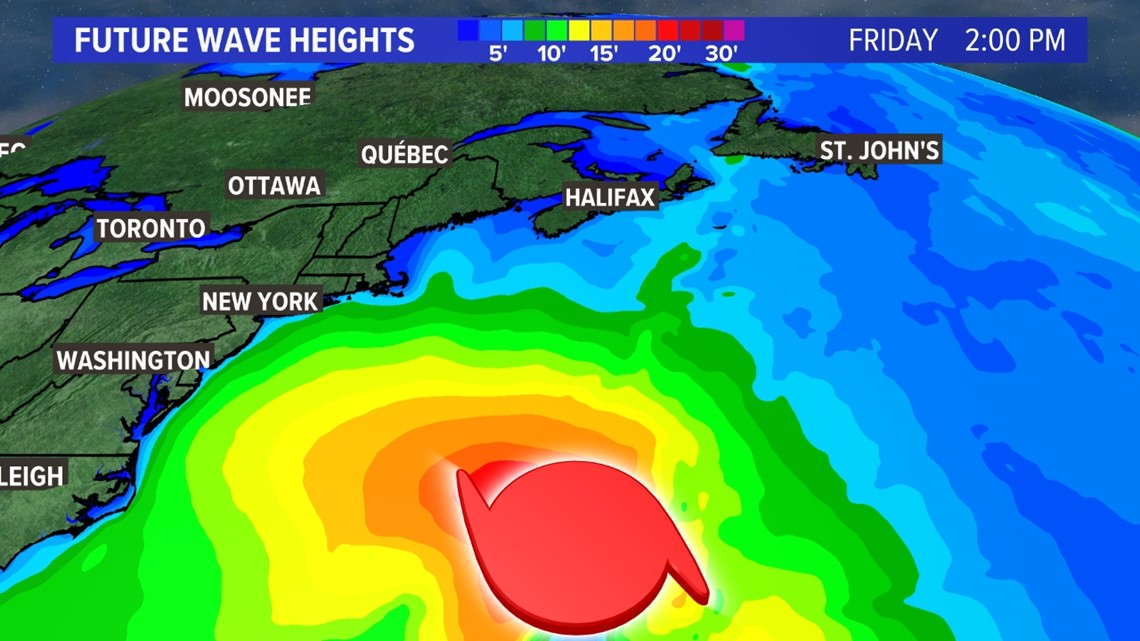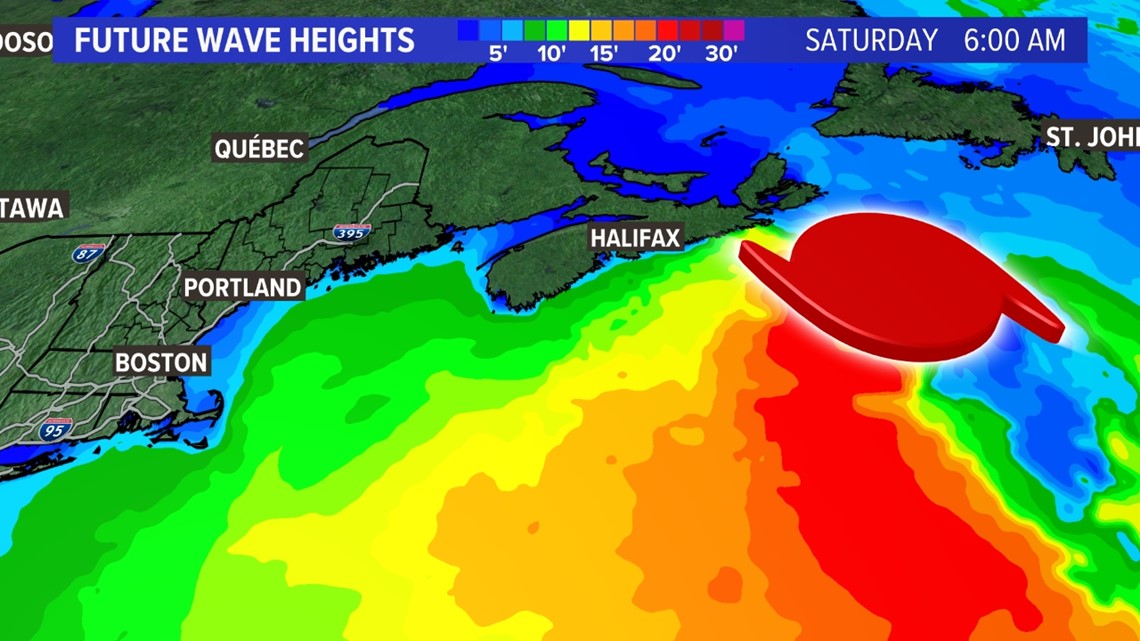 Waves could be more than five feet high for Maine's beaches, much like when Earl passed well to the east a couple of weeks ago.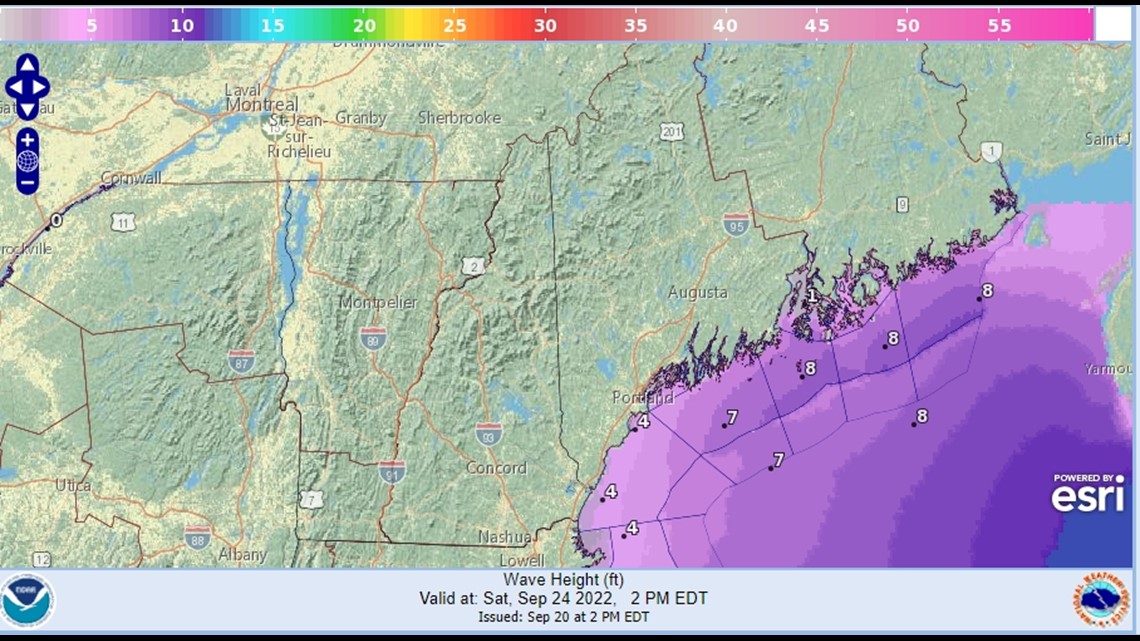 For updates on Hurricane Fiona, visit the National Hurricane Center's website by clicking here.
To keep up-to-date with the latest details on impacts in Maine, visit my Facebook and Twitter pages.
More NEWS CENTER Maine stories