MAINE, USA — Will April showers bring May flowers? This month is when we really start to transition away from winter and into summer. We will get less snow, warmer temps, and more daylight.
Temperatures start the month with highs in the upper 40s. If we look ahead to the end of the month, we'll see highs reaching 60 degrees.
Sunrises will be earlier each day as sunsets push later into the evenings, giving us over 14 hours of daylight to end the month. Are we done with snow? Not quite yet, but we do get significantly less than the previous few months.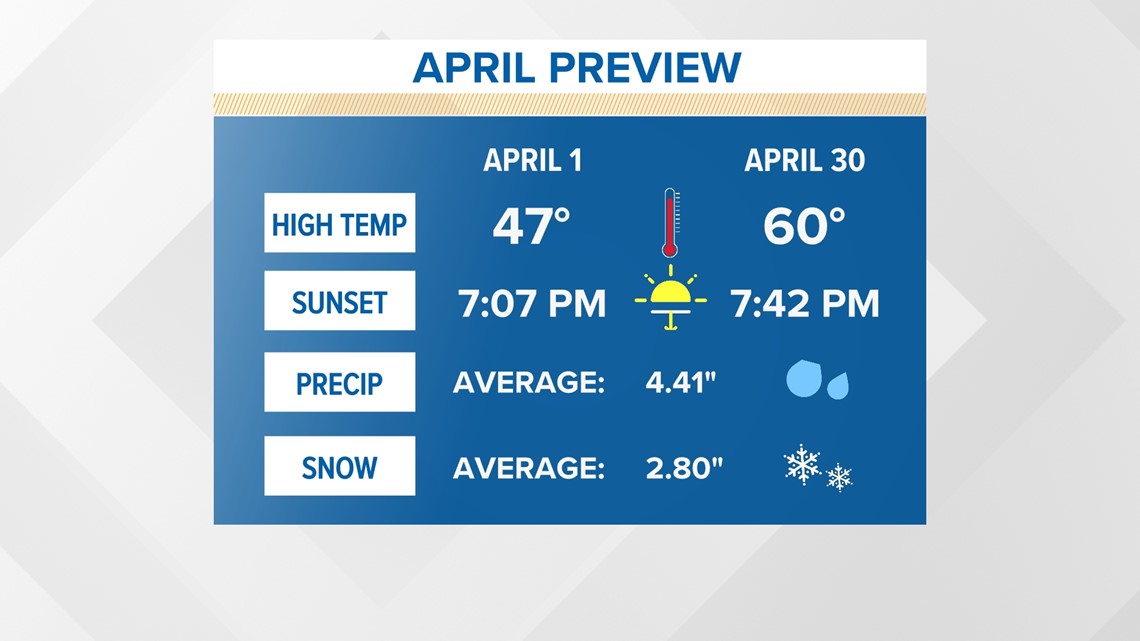 The Climate Prediction Center issued its temperature outlook for April, which has Maine with average temperatures. That means we should generally stick with those temperatures above.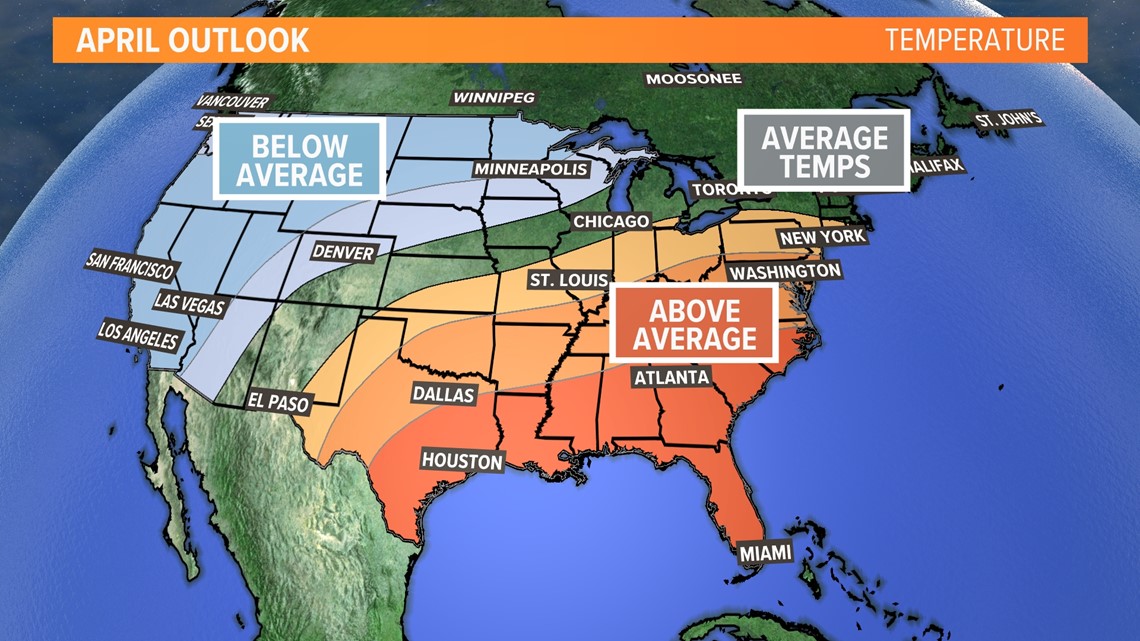 As the jet stream moves further north, it allows warmer air to enter the region, which helps give us those higher temperatures. This also means we will have fewer winter storms as the track also shifts north.
This time of year is tricky with snow because you need both the cold air and the moisture to overlap to get any flakes.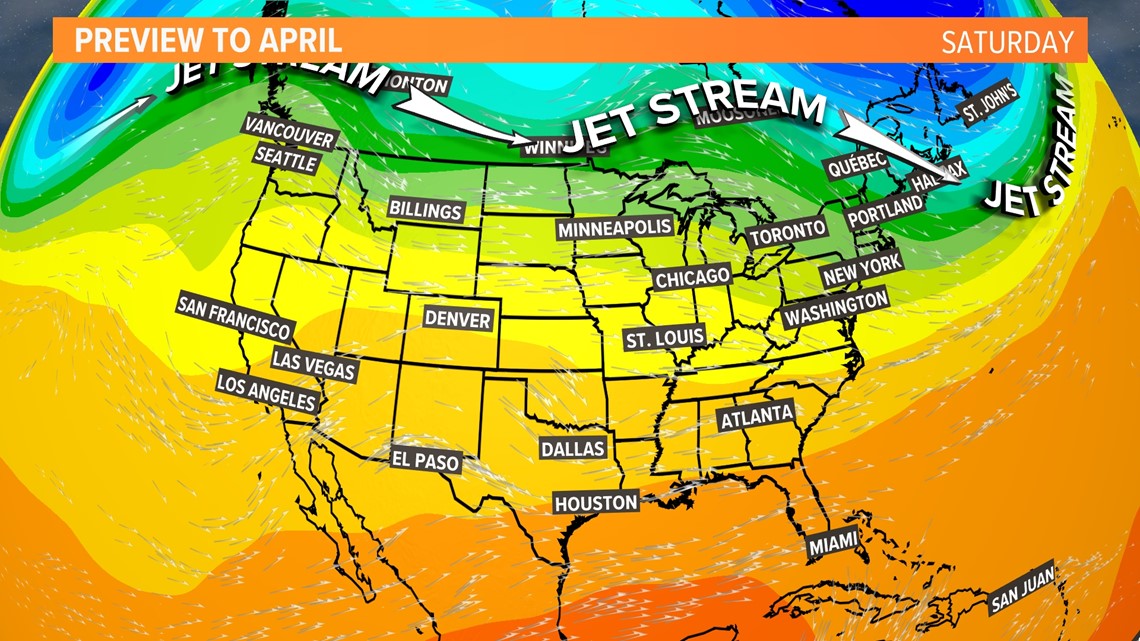 ... but this doesn't mean we are out of the woods just yet.
We normally get some snow in April. Not much, but some. The average amount of snow this month is about 3 inches. Some years we receive no snow at all, but more often than not we get at least a couple inches.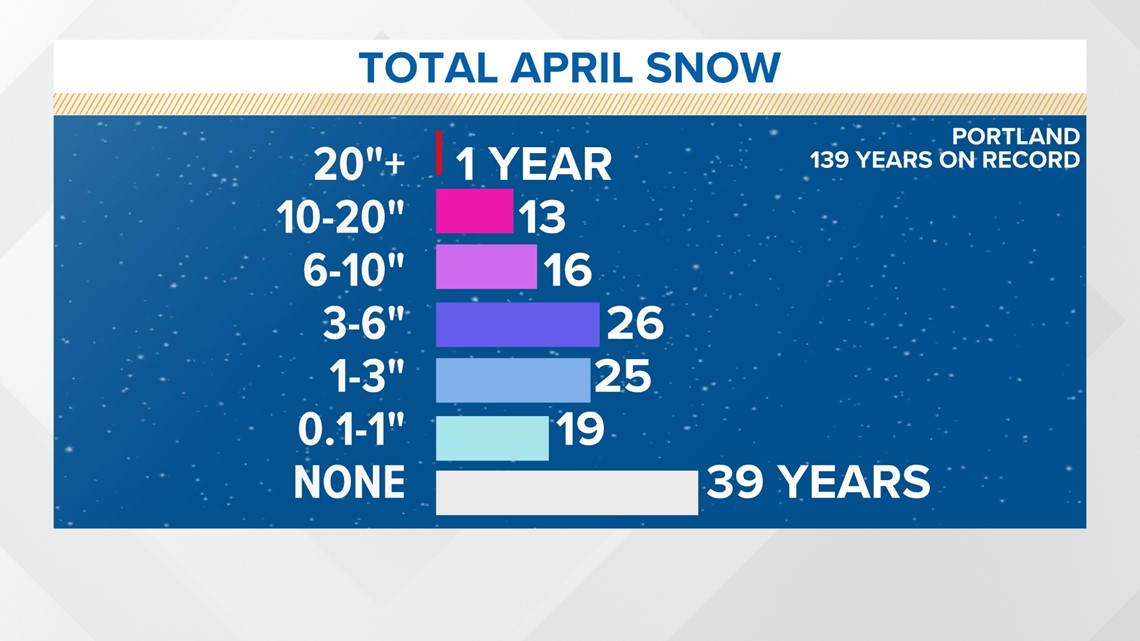 Warmer weather and even longer days? No complaints over here!