MAINE, USA — We've been waiting a long time for this...a storm that will finally fill up the rain buckets and help with Maine's severe drought. This is just what the doctor ordered: A rare August nor'easter is set to move into the Gulf of Maine on Wednesday.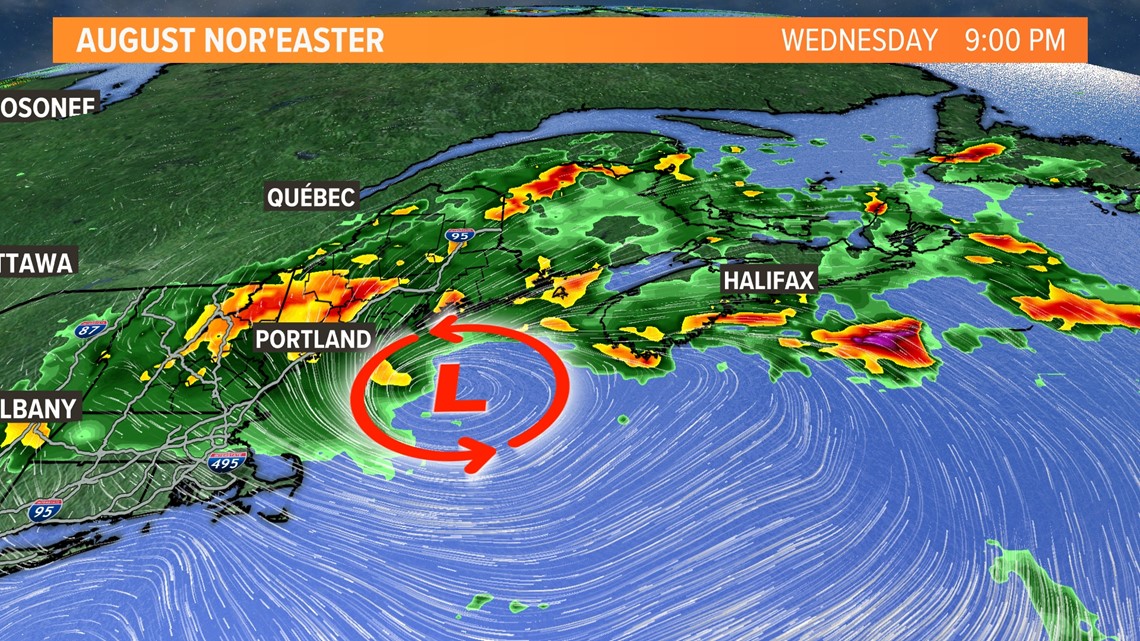 Low pressure will deepen as it gets closer to northern New England during the day Wednesday. The wind will pick up out of the northeast, and the rain bands will move in from the ocean and cover the entire state of Maine. That's good news for most of us, especially the midcoast and southern coast where the drought is severe. We are approaching 9-inch precipitation deficits in southern Maine.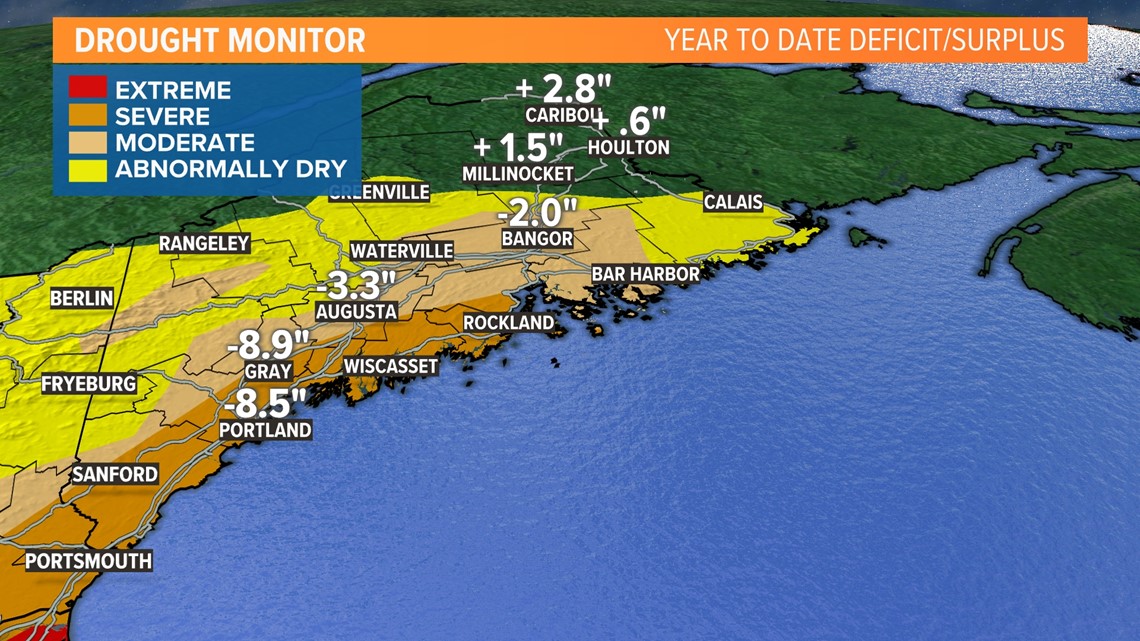 The hour-by-hour forecast is featuring a good, soaking rain for a large chunk of the day Wednesday as long as the area of low pressure hugs the Maine coastline. That's music to everyone's ears, including farmers and gardeners across the state.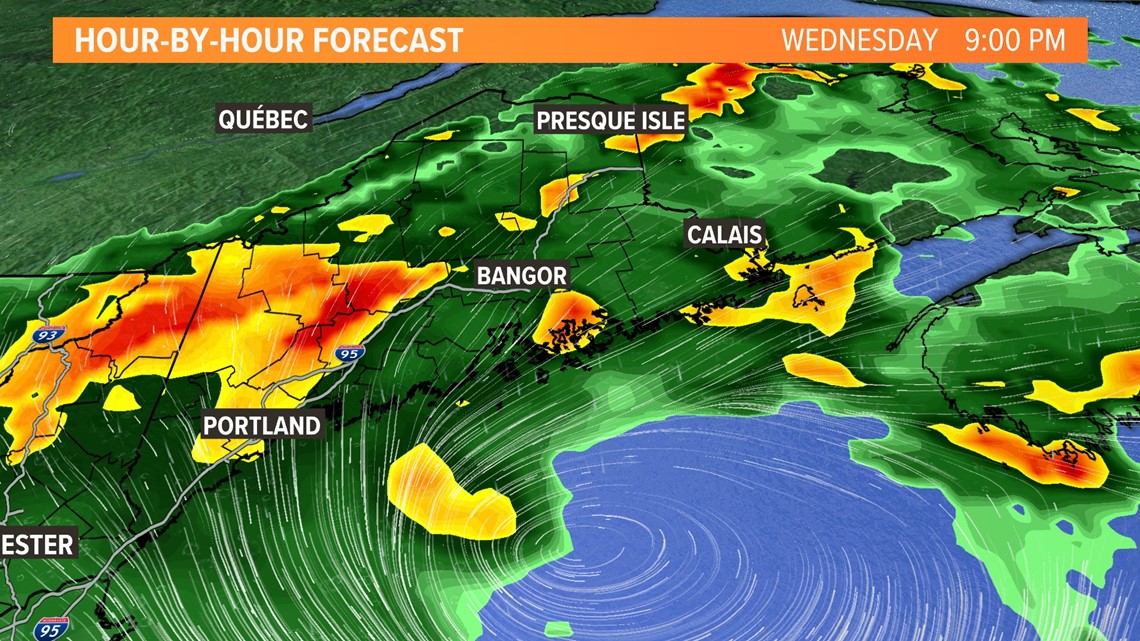 This would help significantly with a severe drought that has been worsening for much of southern Maine since we didn't get enough snow last Winter. Spring has also been dry, and summer hasn't delivered much at all. A first look at rainfall amounts is showing more than 1 inch of rain through Thursday morning. Heavier amounts could get even higher with a close track of the low to the coastline.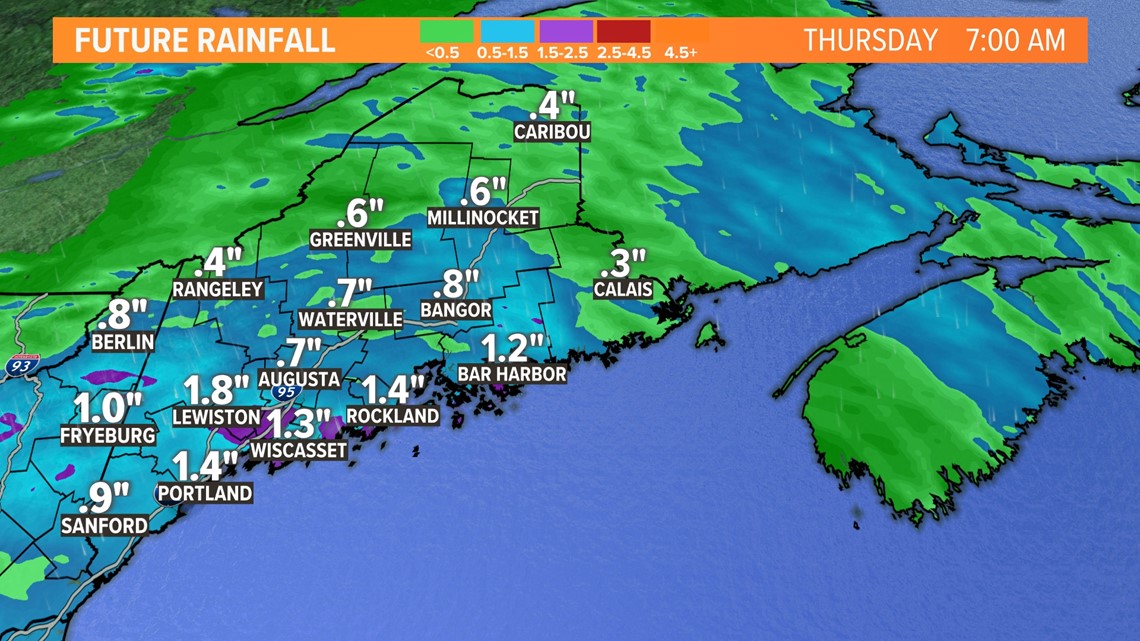 How excited are you for the first significant storm in a long time? Join the conversation and get the latest updates on my social media by clicking here: