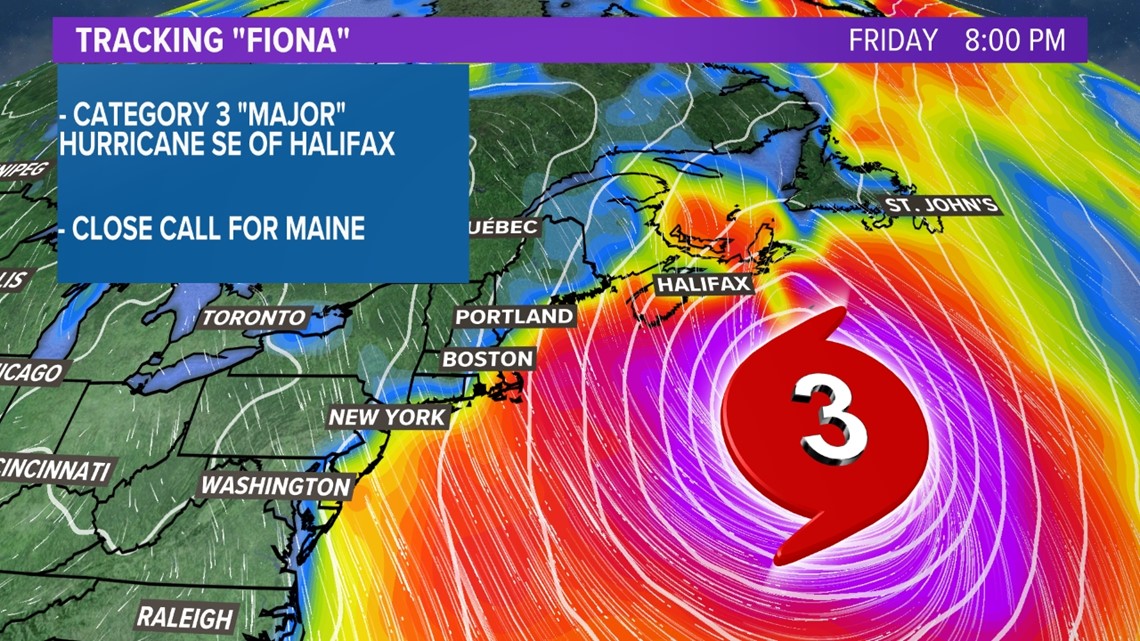 PORTLAND, Maine — What is "bombogenesis?"
According to the National Oceanic and Atmospheric Administration, it's a "midlatitude cyclone that rapidly intensifies, dropping at least 24 mb in 24 hours."
That's what you see below with the isobars tightly wrapped next to each other. An observed mean sea level pressure of 930 mb or lower would easily be the strongest Atlantic extratropical storm on record.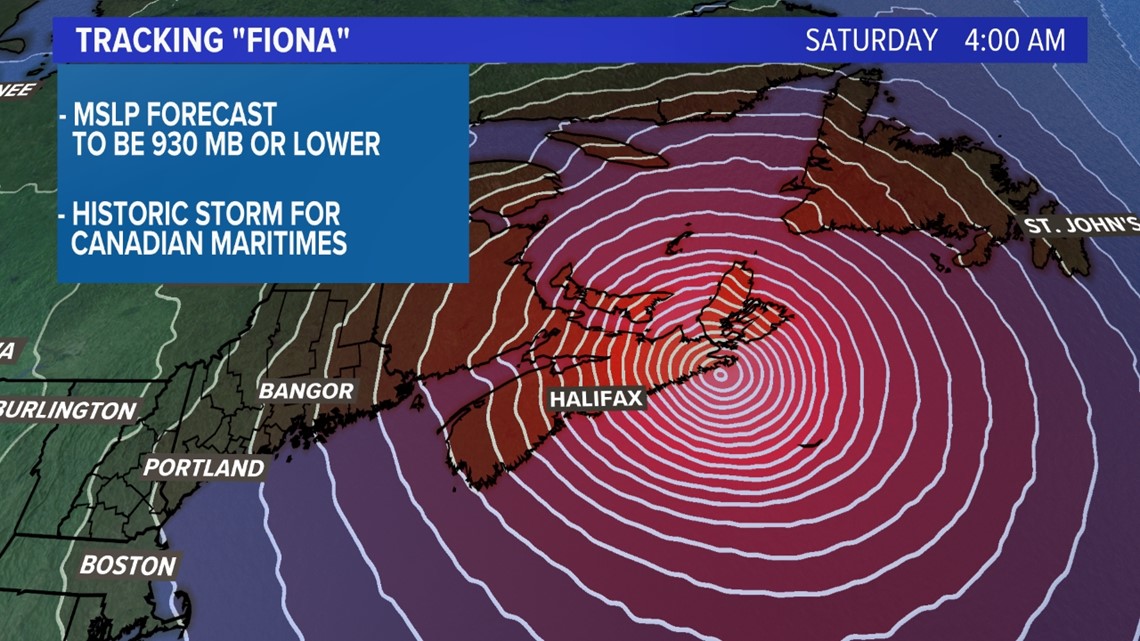 The only good news for Mainers is the wind from Fiona will be mostly just to the east as seen below with the bright colors over Nova Scotia. They will get a direct hit and it could be devastating. Northern New England will be spared from the worst of the storm.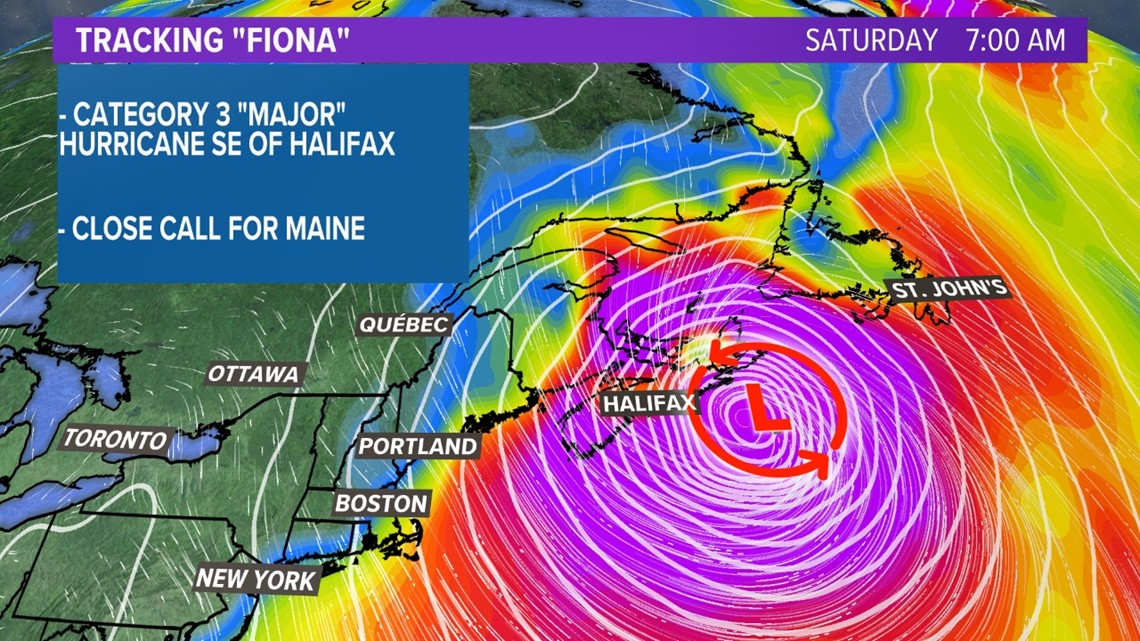 However, bombogenesis is exactly what hurricane Fiona will do when it transitions from a major hurricane into an extratropical cyclone Friday into Saturday. The warm core of the tropical cyclone will interact with a trough in the atmosphere. Simply put, the cold air in the upper level trough behind the cold front will collide with the warm air of the hurricane in the Atlantic Ocean.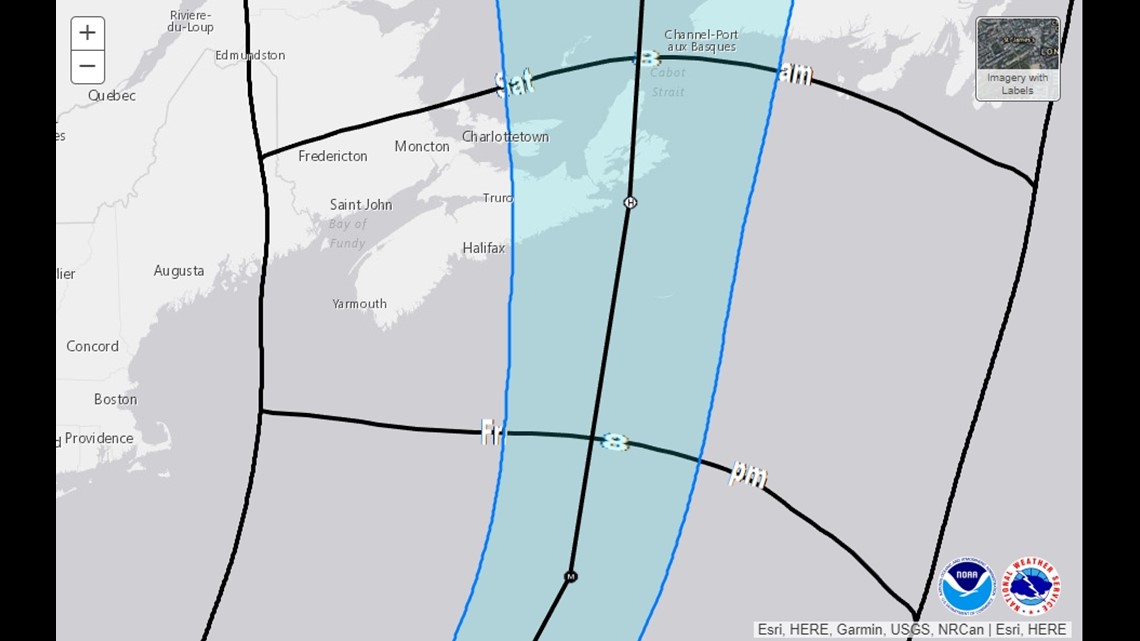 As Fiona turns into a cold core system, its wind field will expand. That means eastern Maine has the potential for tropical storm winds Friday night into Saturday.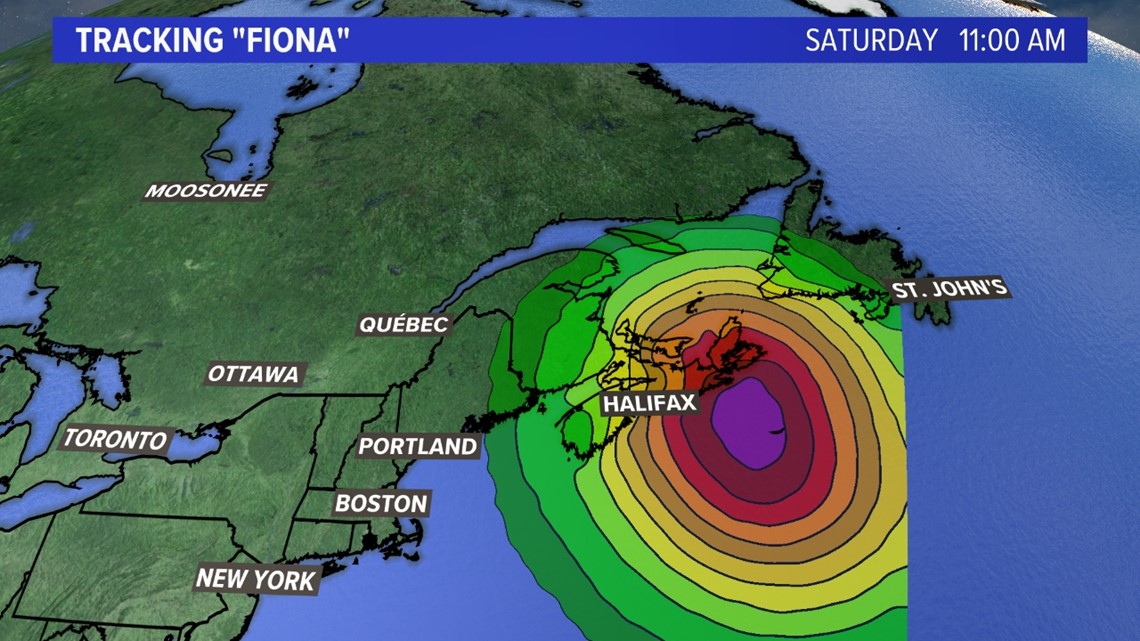 The good news is all computer model tracks take Fiona east of Halifax.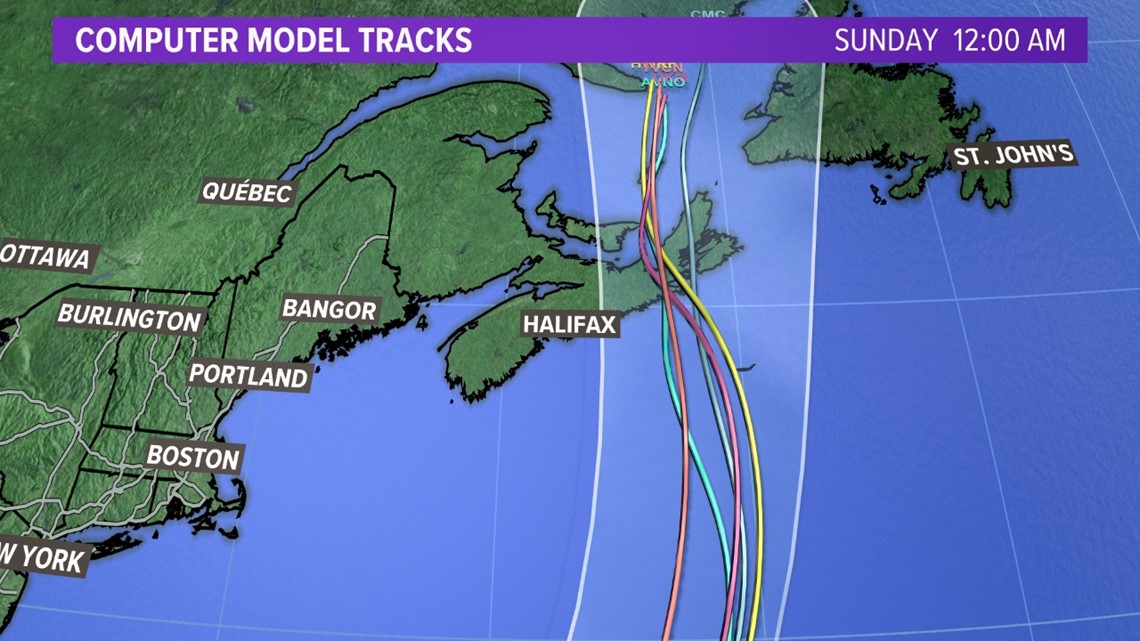 The official forecast from the National Hurricane Center has Fiona maintaining category "major" status southeast of Halifax, Nova Scotia, Friday night and making landfall on the eastern tip by Saturday morning at 9 a.m.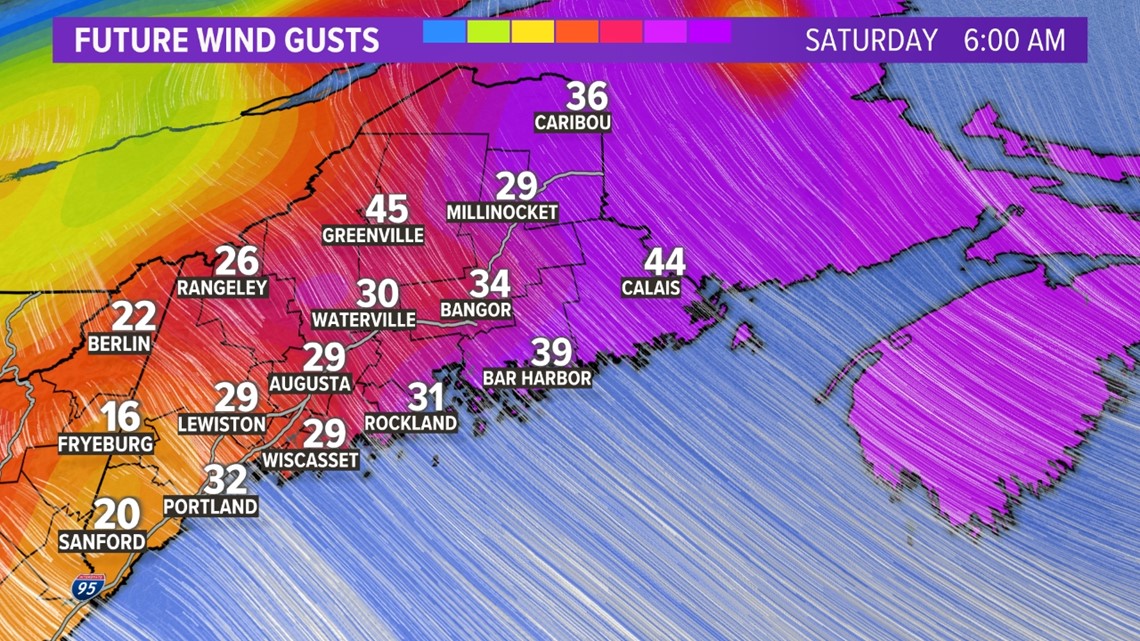 Get Ready: Wind gusts up to 50 mph bring a power outage threat for parts of Maine.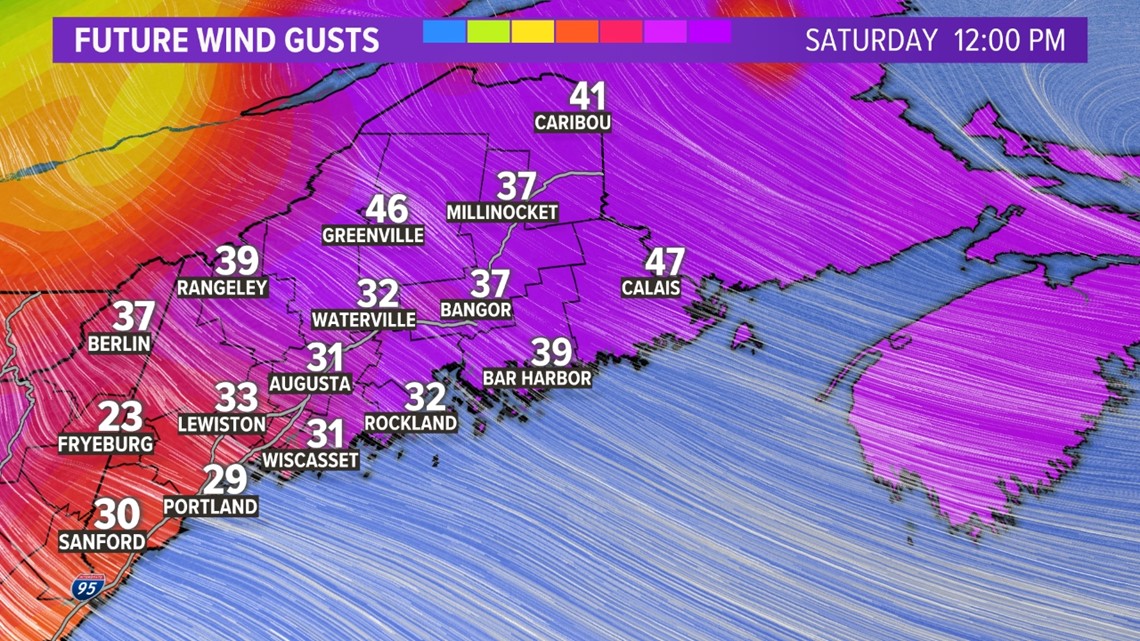 The tight gradient created by Fiona and high pressure to our west will create power outage damaging wind gusts for the foothills, mountains, and Down East Maine on Saturday.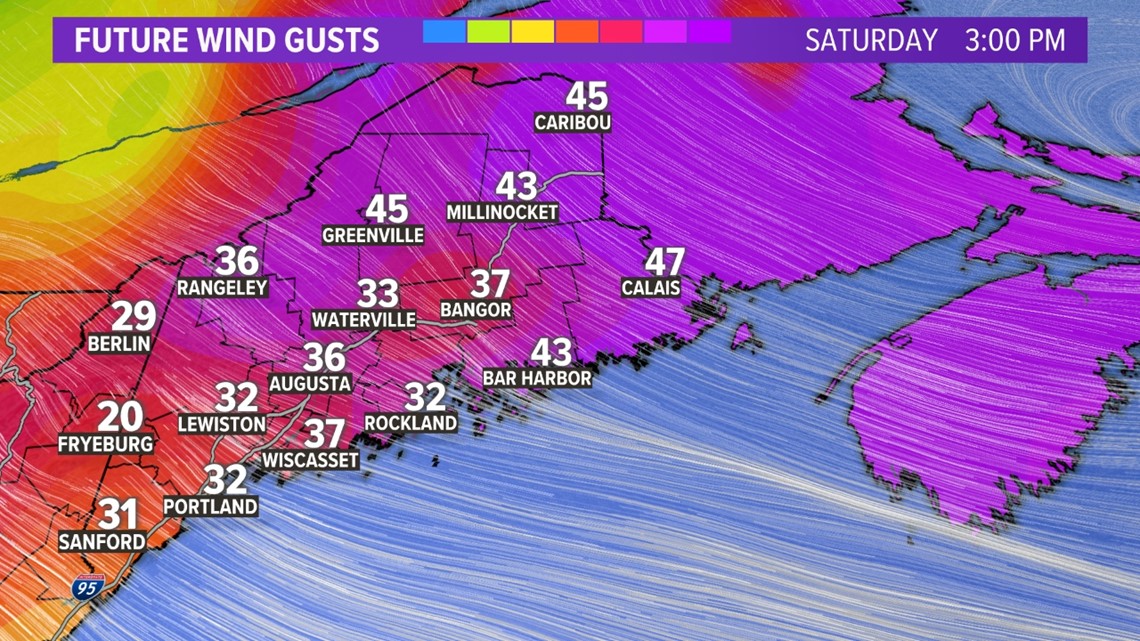 Surf's up: Five- to 10-foot waves from a few hundred miles offshore "Cat 3" Fiona will crash Maine beaches this weekend.
Here is the latest forecast from the NWS for Saturday: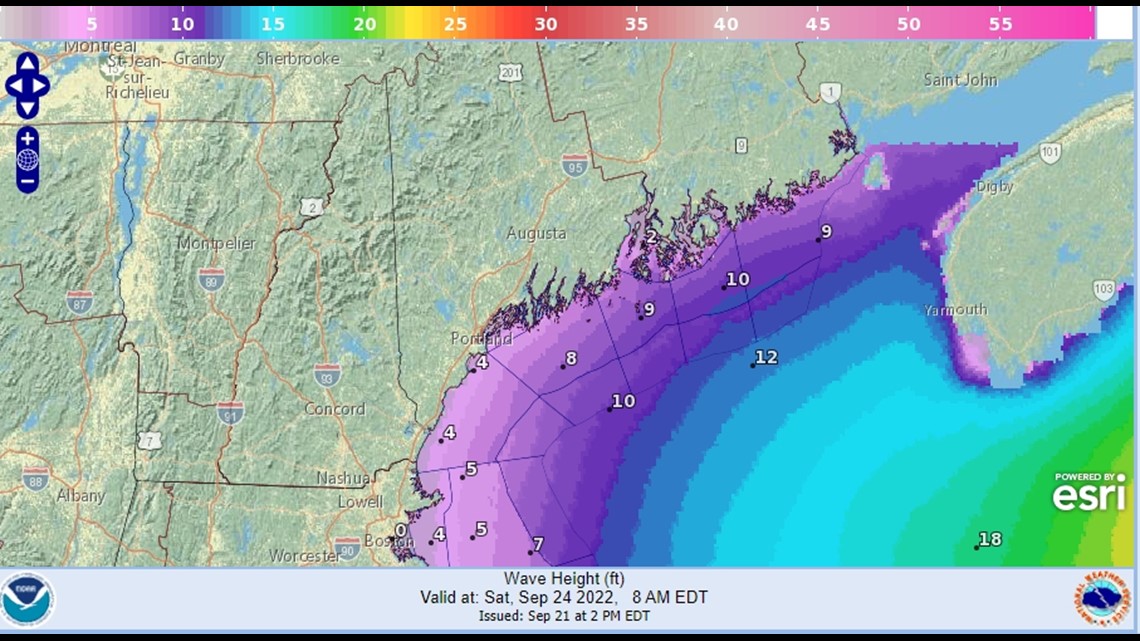 The National Weather Service has issued a Gale Watch for Friday afternoon into Saturday afternoon for Coastal Waters from Stonington, ME to Port Clyde, ME out 25 NM- Penobscot Bay- Coastal Waters from Port Clyde, ME to Cape Elizabeth, ME out 25 NM-Casco Bay- Coastal Waters from Cape Elizabeth, ME to Merrimack River, MA out 25 NM. The official forecast calls for 6 to 9 foot waves with wind gusts up to 40 kt on Friday and Saturday.
Will you be going to the beaches to peep the big waves?
- Meteorologist Jason Nappi
More NEWS CENTER Maine stories