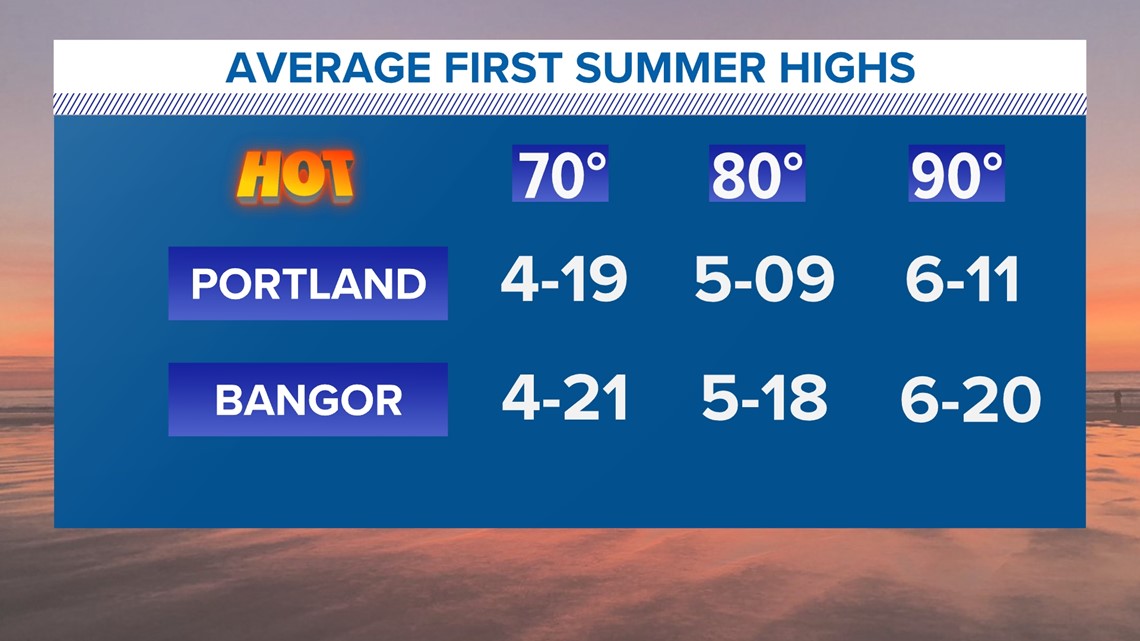 Sunday afternoon update:
Record high broken in Bangor at 91 degrees. Portland got to 89, 1 degree short of the record high for today.
We don't typically see 90s in Maine until a few weeks into June, but this year it's coming early. A strong southwesterly "land-breeze" will pump in warm air from the west.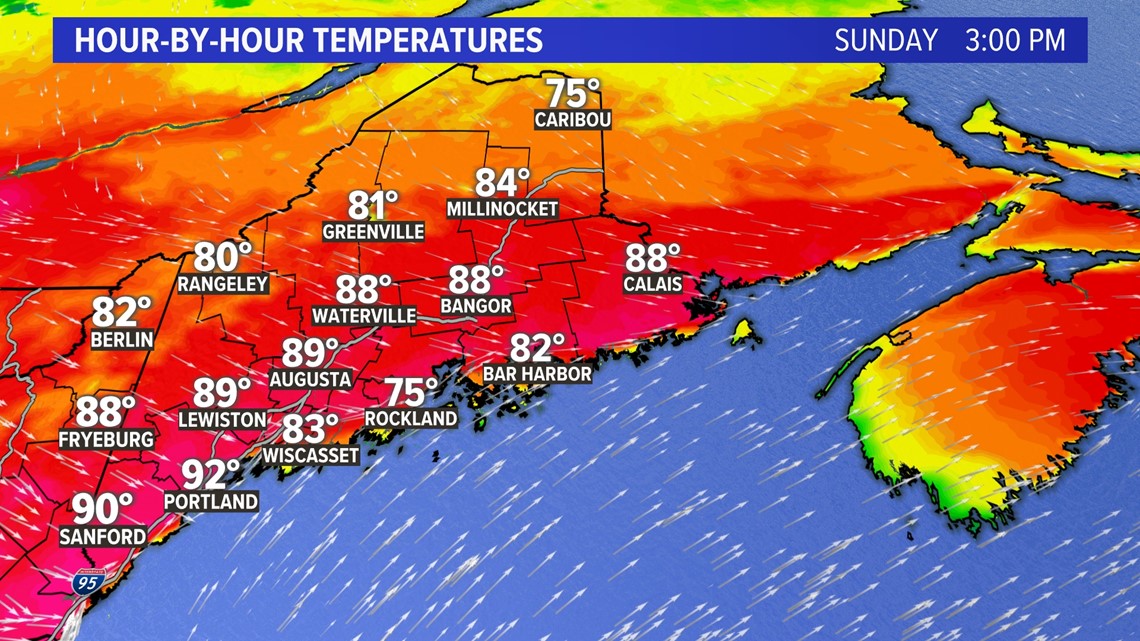 This will keep the sea-breeze from making it that far inland, mostly east of Rt. 1 for the duration of the day. Highs will peak 90s a few miles from the coast for many towns.
But the heat won't last very long with a dip in the jetstream or "weather highway" as a back door cold front moves in late Sunday into Monday.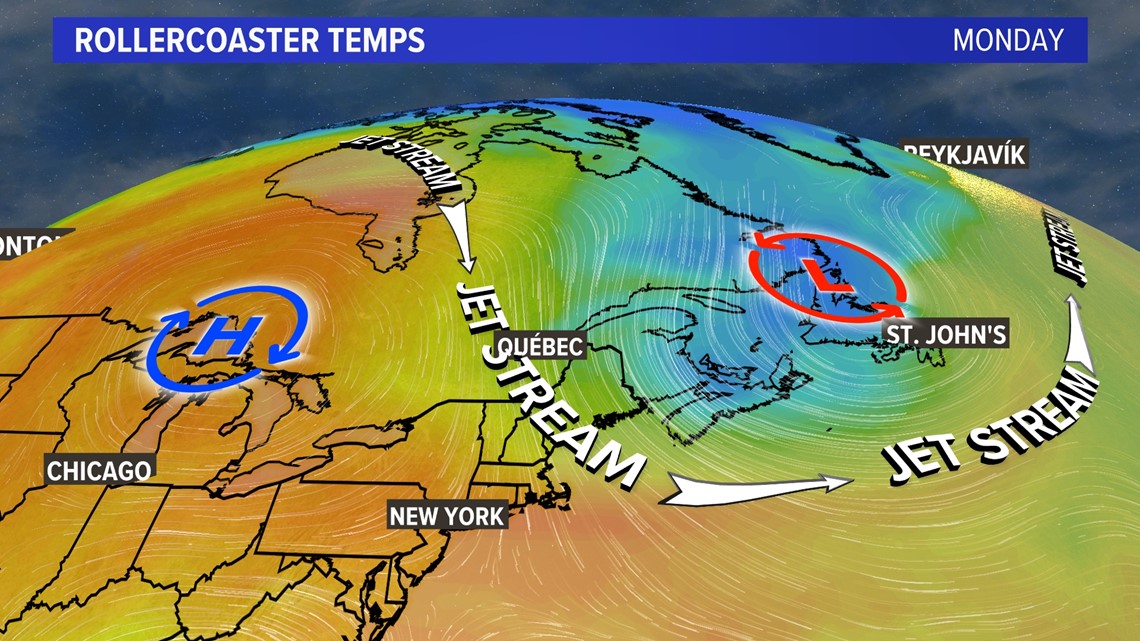 This will make Memorial Day much cooler with a northerly breeze and no more 80s or 90s.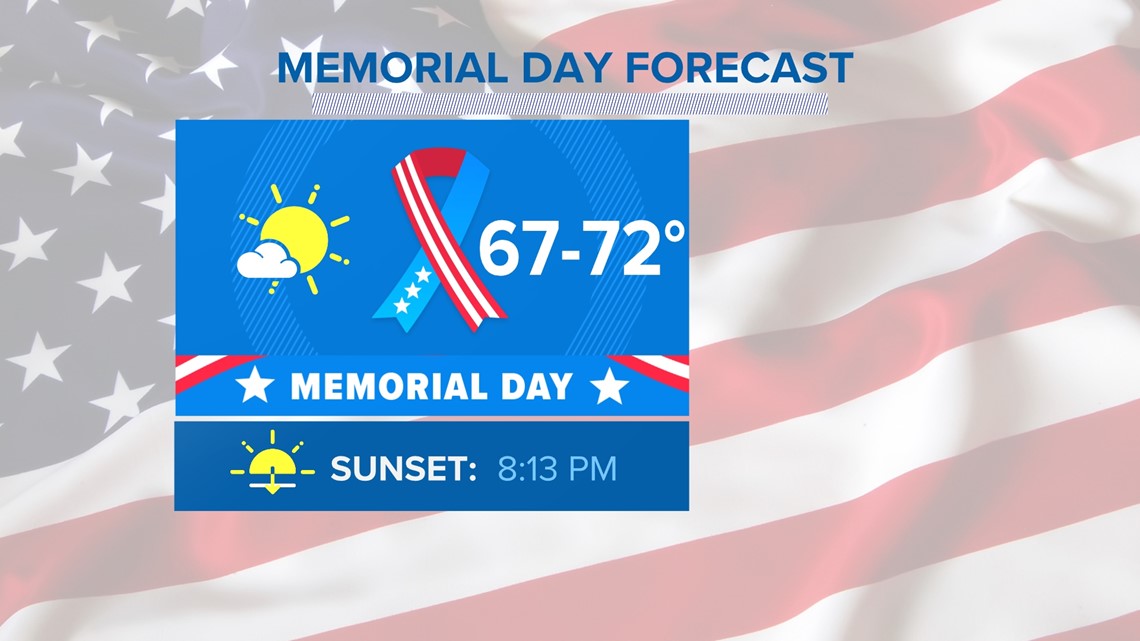 Temps will rebound back into the 80s and 90s by midweek with another big ridge of high pressure moving along the weather highway.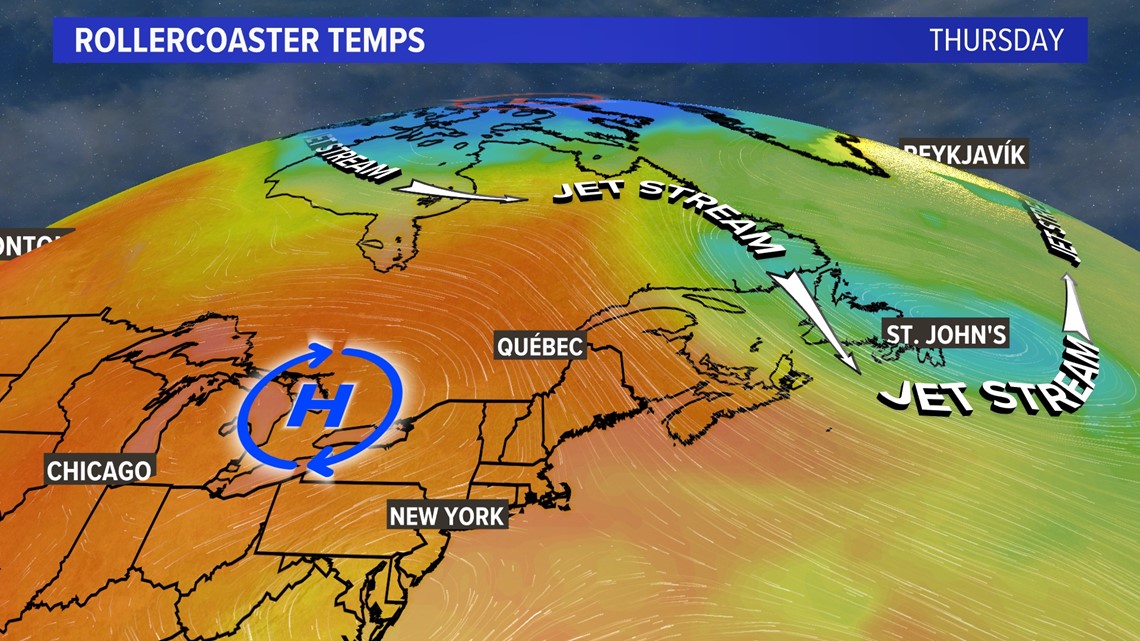 Check out the rollercoaster ride the next 7 days ...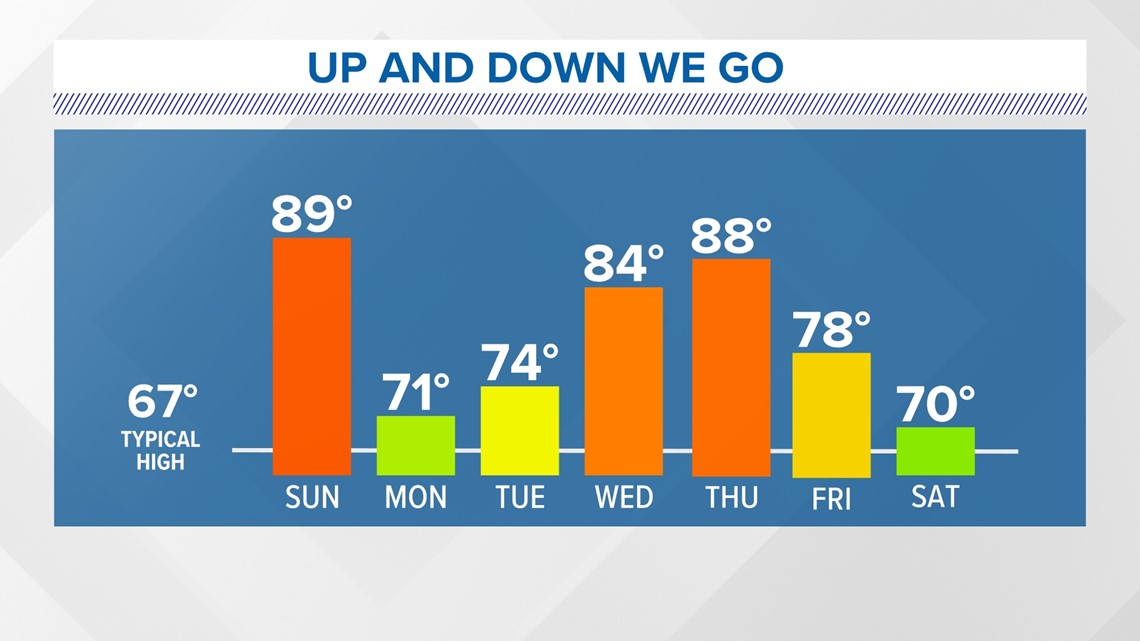 Not what you'd expect to end May and start June in Maine, but we'll take it!
Connect with me on my social media and follow my pages to see the latest.