Dorian is located off the South Carolina coastline, buffeting it with wind and rain. The storm looks pretty healthy and has strengthened back to a Category 3.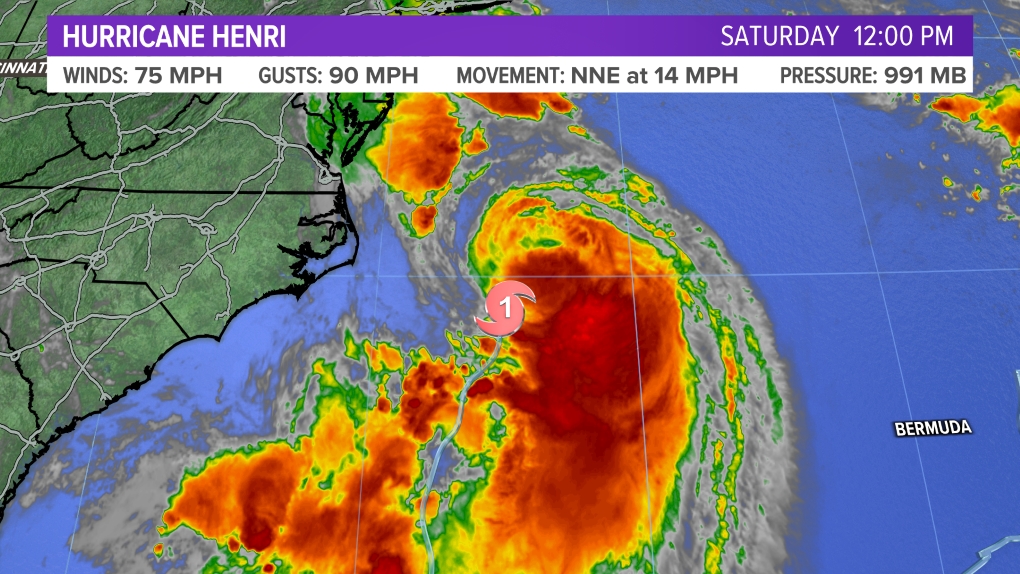 From here, Dorian will run parallel to the Southeast coastline, perhaps making a couple of landfalls in the Outer Banks of North Carolina tonight and tomorrow.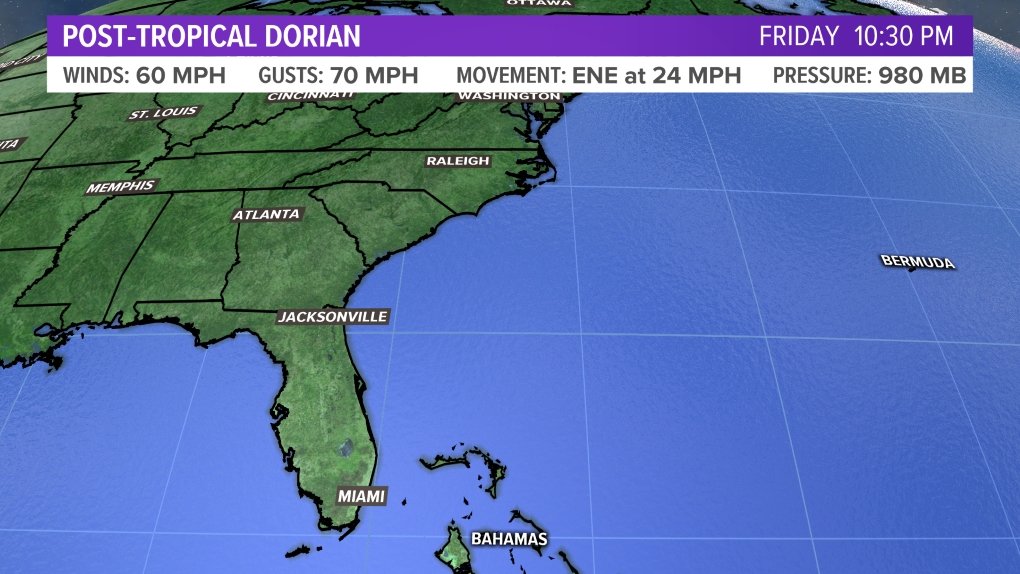 The center and core of Dorian will stay well south of New England, but our friends in the Canadian Maritimes may take a direct hit over the weekend.

As Dorian moves north and interacts with the westerlies, it will begin to transition to a powerful noreaster. The wind and rain field will spread out and the northwest flank of the storm will swipe the New England coast.

Showers look to break out Friday night with a steady period of rain Saturday morning. The rain will be steadiest in Downeast areas and amounts could top an inch by the time it tapers late in the day.

The rain will likely be windswept with a stiff breeze out of the northeast. Gusts over 40 mph will be tough, but if they are to happen, they'd be Downeast where the highest gust potential exists.

We'll continue to pass along info over the next couple of days.