As I'm writing this blog, I'm still coming off of my sugar rush from visiting a sugar house Friday morning. It's Maine Maple Weekend, and the weather will cooperate for much of the weekend!
I know there are events going on Saturday. We will start off dry, with an increase in clouds. I think any rain or snow showers won't start to develop until the early and mid afternoon. I'm not expecting much in accumulation, with a coating to an inch at best. Where there are persistent bands of snow, there may be up to 2 inches.
POSSIBLE SNOW TOTALS SATURDAY: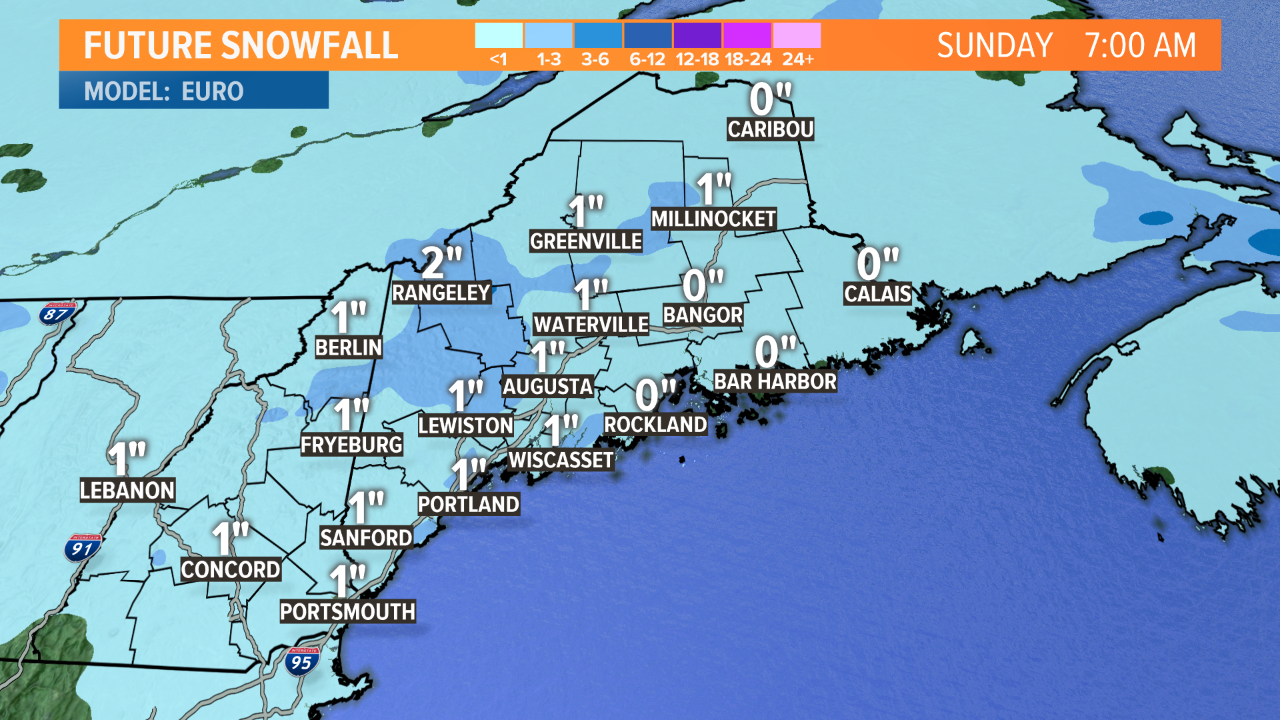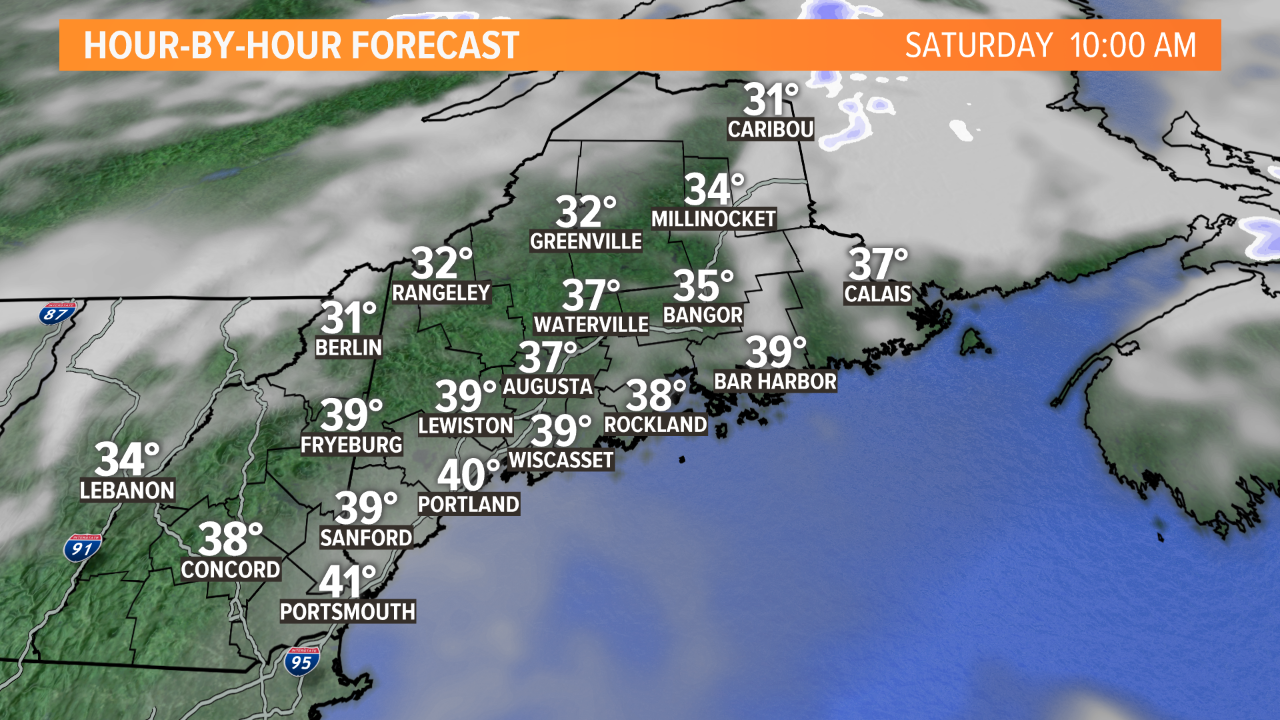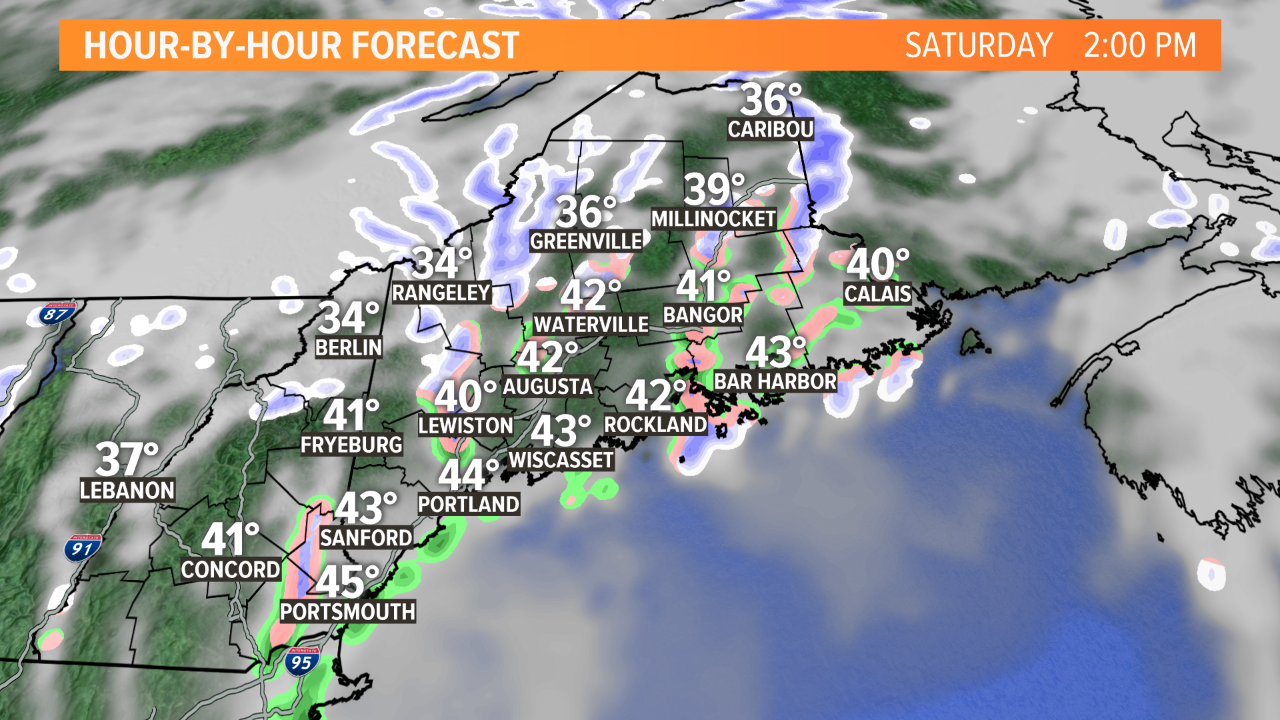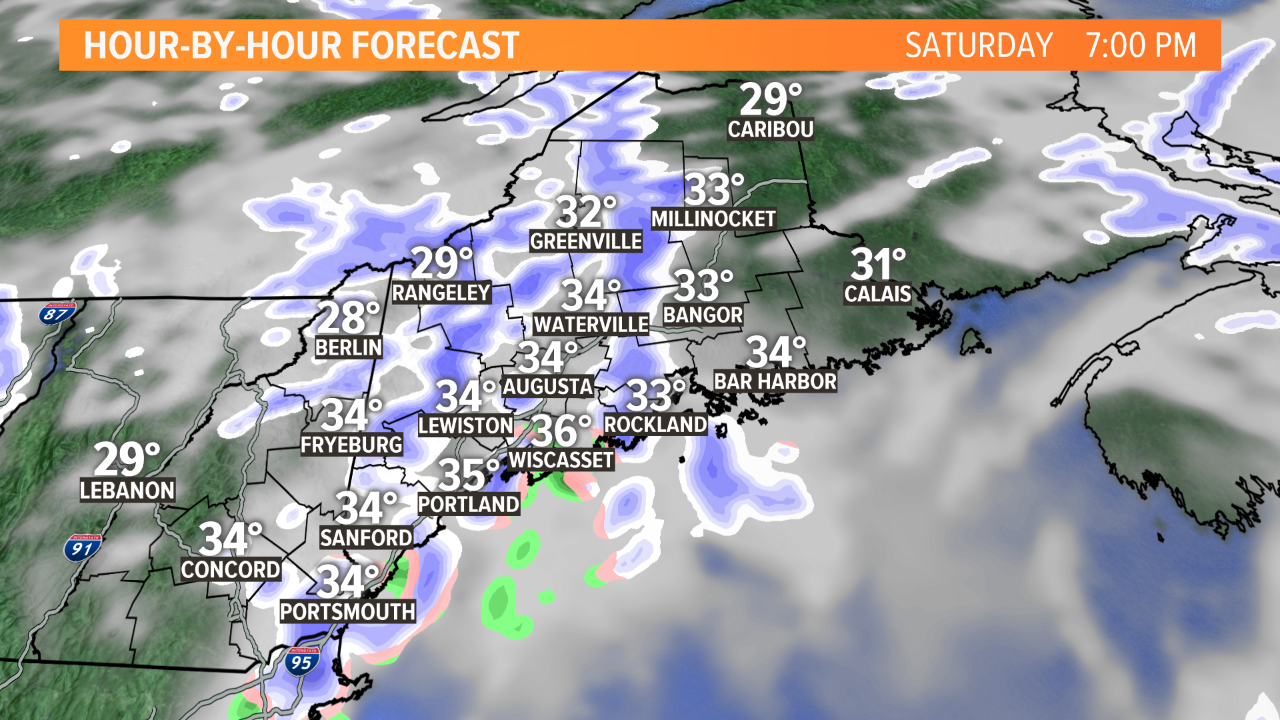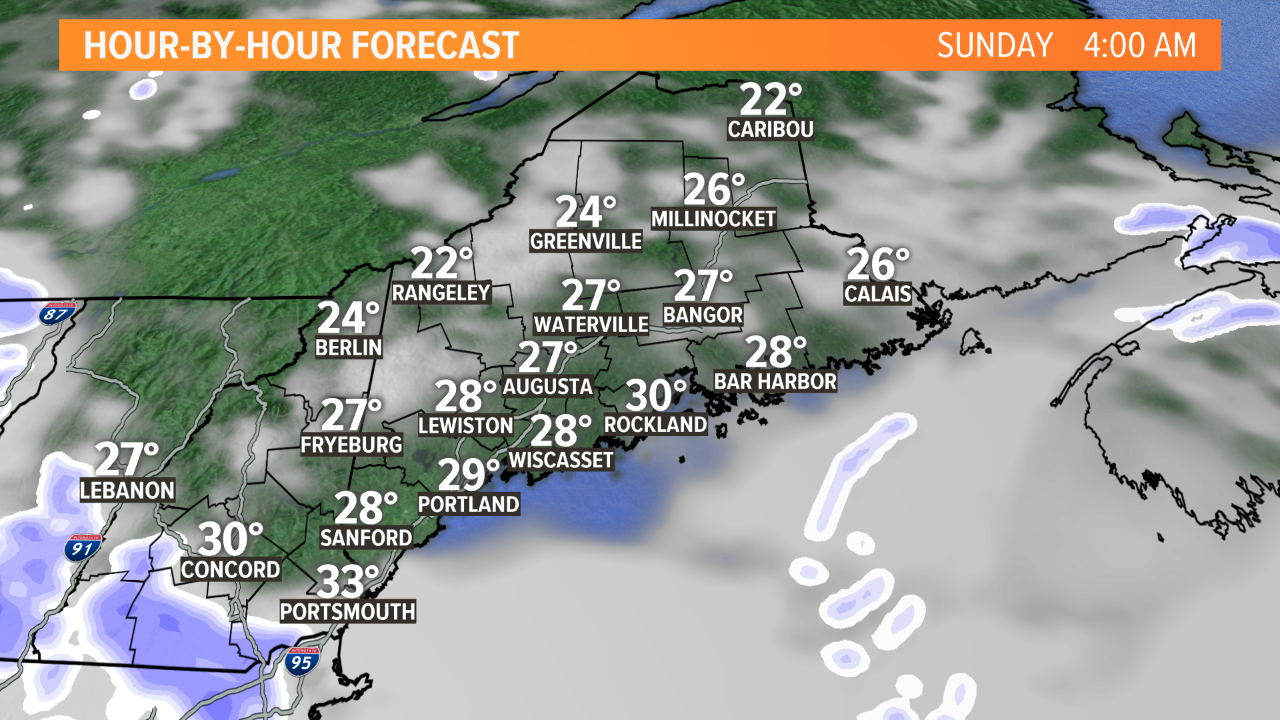 Any precipitation should move out as we head into Maine Maple Sunday! Expect a partly sunny sky, with temps on the chilly side. Highs will reach the upper mid to upper 30s. There will be a bit of a breeze, too.
Have a great day, and eat lots of maple syrup!