Areas of drizzle and fog will stick around for the morning. A brighter sky is expected into our Saturday afternoon. We should see temperatures on either side of 60 degrees later today.
An area of low pressure will swing through northern New England into Sunday. I'm thinking most of the showers should hold off until the afternoon and evening. There will be some fog to start our day once again on Sunday. Here's a look at the timeline for Sunday.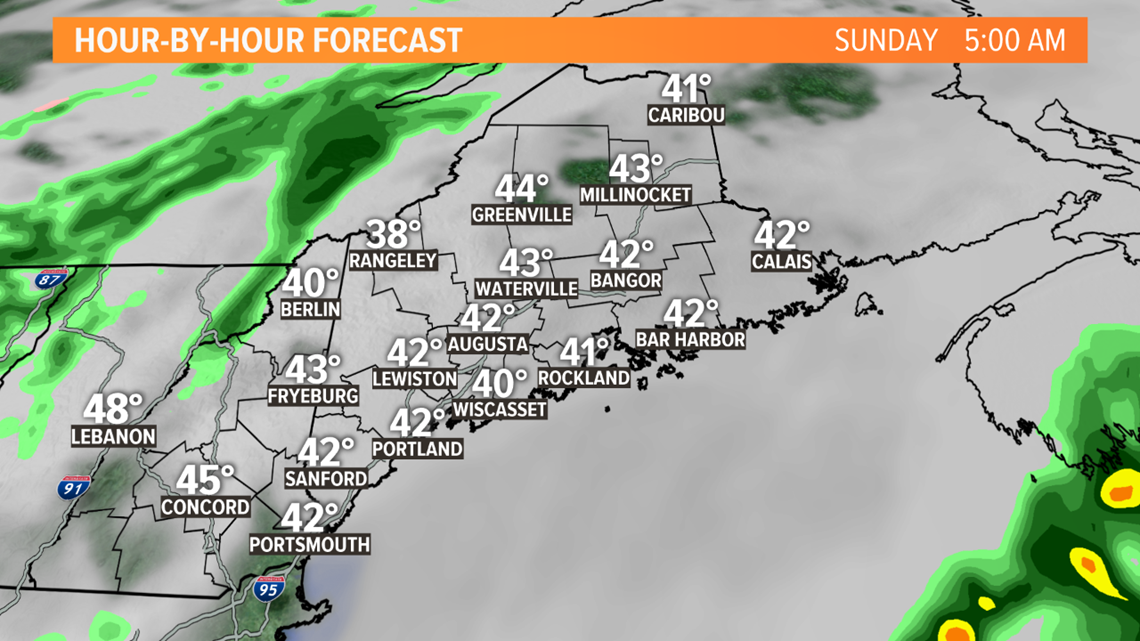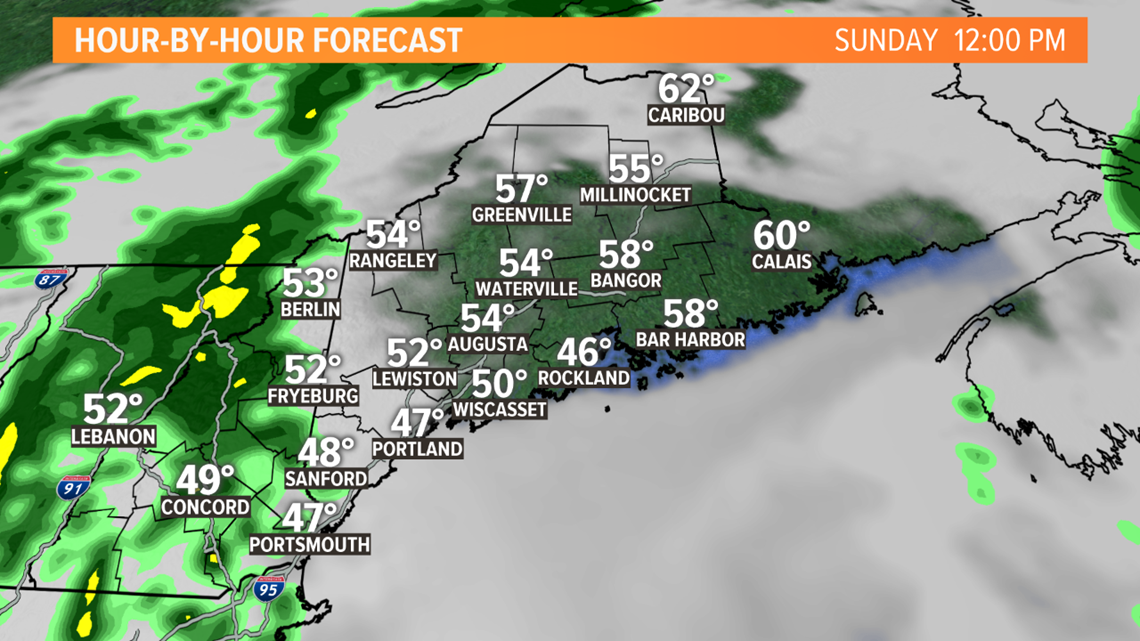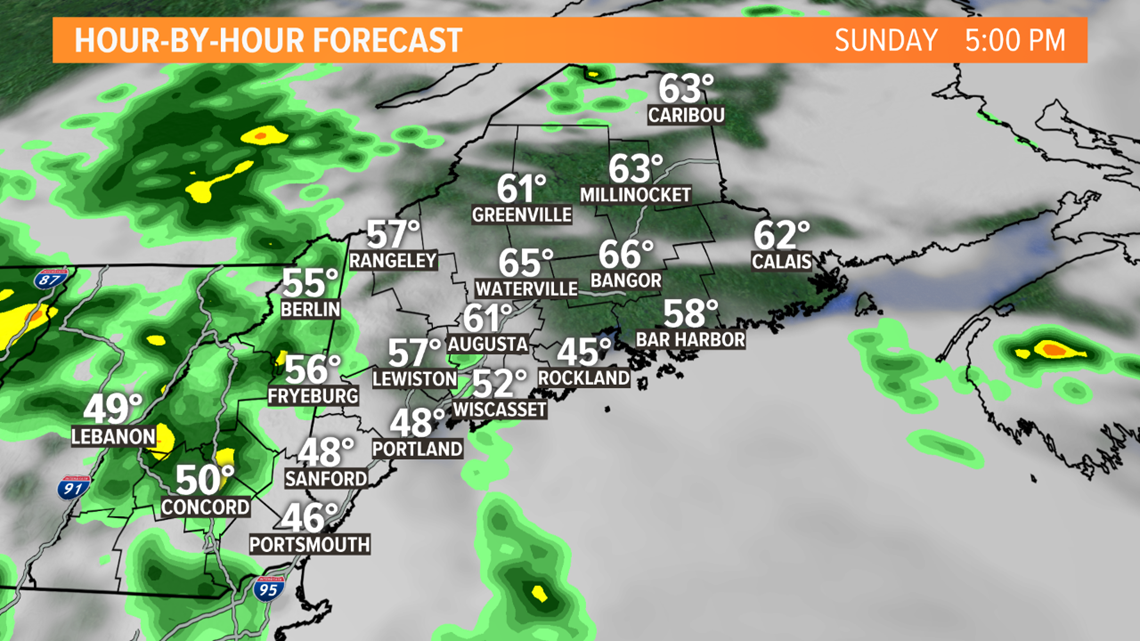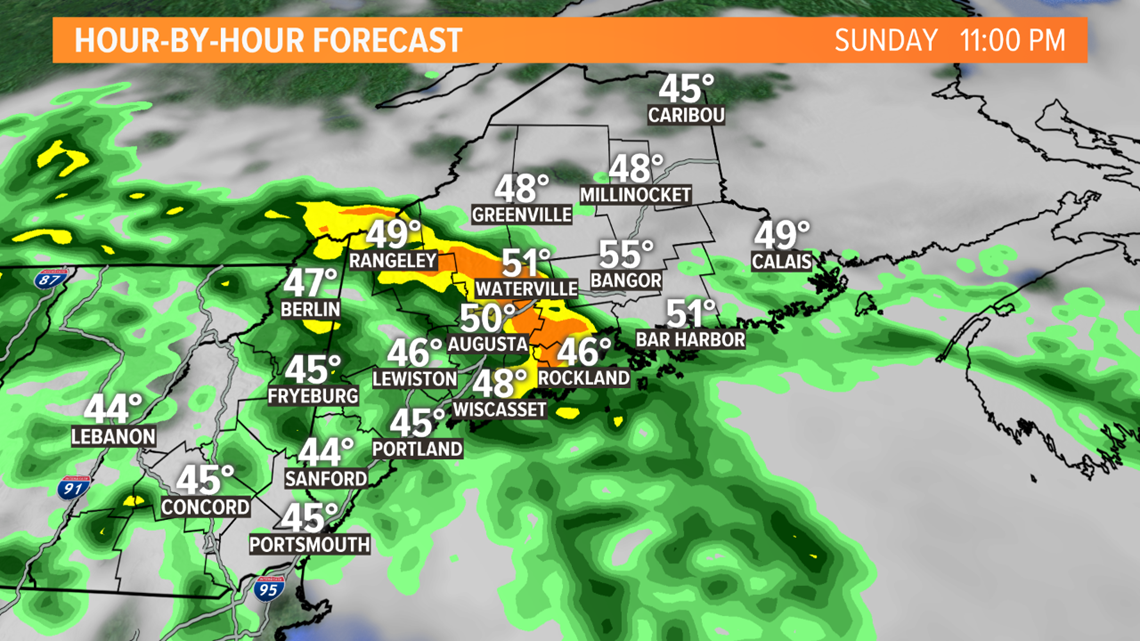 High temperatures will stay seasonable through Tuesday. We see a nice warm-up for Wednesday. High temperatures will be in the mid to upper 70s. A few inland areas may flirt with 80 degrees. If you're a fan of the warmer temperatures, we should stay in the 70s through the end of next week.