YARMOUTH, Maine — Update 7:45 p.m.:
A suspect was arrested Tuesday after four people were found shot dead in Bowdoin and three more were injured in a shooting on Interstate 295, police say. The two incidents are thought to be related, according to authorities.
Maine State Police said in a news release Tuesday evening that Joseph Eaton, 34, of Bowdoin was arrested in connection with the murder of four victims found in a residence on Augusta Road.
Investigators are continuing to work through the night, processing multiple crime scenes and interviewing people involved with the case, the release stated.
Eaton was booked into Two Bridges Regional Jail in Wiscasset and is expected to make his first court appearance later in the week, according to police.
More information will be shared Wednesday at a news conference.
Police asked anyone with information on the incidents on Augusta Road or I-295 to call 207-624-7076 and hit option number nine.
Four people were found fatally shot in a Bowdoin home ahead of a shooting incident on Interstate 295 in Yarmouth, and both incidents are believed to be connected, Maine State Police confirmed around 2 p.m.
Three people were injured at about 10:30 a.m. while driving their vehicles on I-295 southbound near Mile 17 and exit 15 in Yarmouth, according to a news release from Maine Department of Public Safety spokesperson Shannon Moss. The alleged victims have been brought to a hospital, and one person is in critical condition.
Maine State Police is still investigating both scenes.
Anyone with information about the incidents is asked to call the Augusta branch of Maine State Police at 207-624-7076 ext. 9.
The four bodies found at a home on Augusta Road, also known as Route 201, in Bowdoin, have been transported to the Maine Office of the Chief Medical Examiner, where an autopsy will be conducted to determine manner and cause of death, Moss also said in the release.
The southbound lanes of I-295 were closed Monday in Yarmouth as Maine State Police respond to an alleged shooting incident at Exit 15.
The southbound lanes were closed from mile marker 20 in Freeport to the Exit 15 offramp in Yarmouth.
As of 4:40 p.m., the southbound lanes were reopened to traffic except for Exit 15.
One suspect has been detained and is in custody, Moss said, and there is no threat to the public.
NEWS CENTER Maine has crews at both scenes.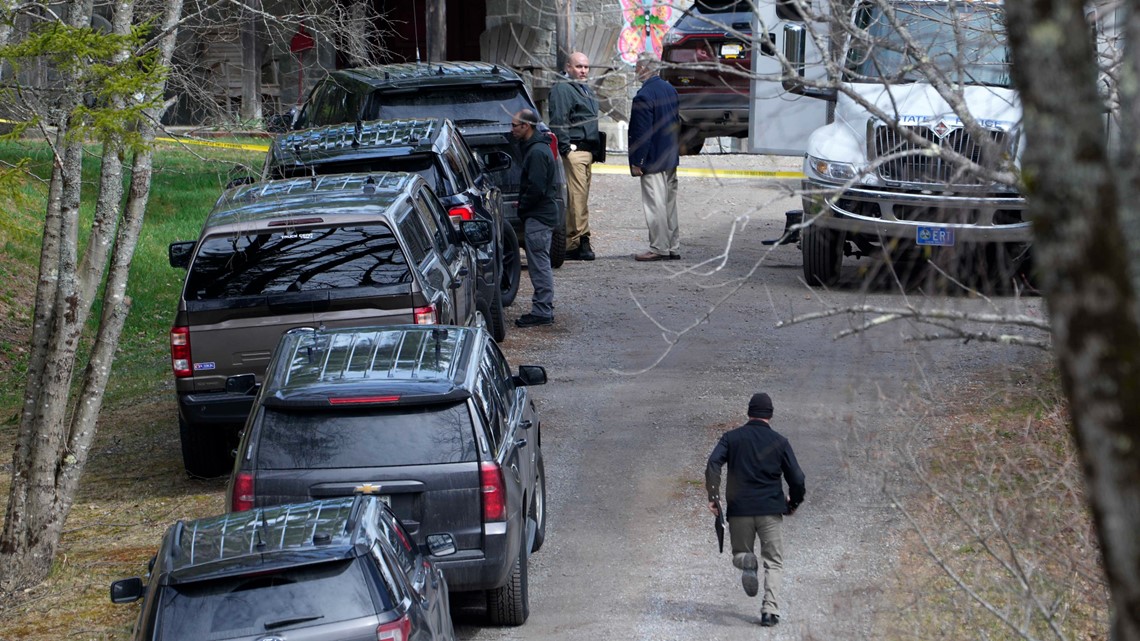 According to Yarmouth officials, a firearm has been recovered.
"Police advise that there is no active threat to the community now and no need for lockdowns," they wrote in a Facebook post. "Sections of the interstate will remain closed for a while as police will continue their investigation. Other areas that were closed off will be reopened as soon as possible."
Yarmouth Town Manager Nathaniel Tupper released the following statement Tuesday evening:
"We are all saddened and shaken by the event along the Interstate today; and our hearts go out to those who were injured or traumatized by this violent incident. We know that every community and every person everywhere is at risk every day of some act of horror, violence, crime, or tragedy. In such times as this we are reminded and grateful that we live in a place and in a community where people come together in caring, concern, and help for one another.
"We still have much to learn about what happened today and why it happened. We know that the investigation is far from over. But for now, we are thankful that the incident itself is over; and we have a deep appreciation for the law enforcement officers, other first responders, and all those who dealt with the crime, the victims with their injuries, and for those who helped secure the community with such professionalism, courage, and care."
This story is developing and will be updated as information becomes available.