FALMOUTH, Maine — Two people died and one person was "critically injured" after a head-on crash on I-295 in the Falmouth area on Monday morning.
Shortly after 10 a.m., Maine State Police and local first responders were called to the area just south of Exit 11 on I-295 northbound, according to a release from Maine State Police.
Investigators determined a Toyota SUV driven by Nancy Ezhaya, 72, of Yarmouth, entered the Exit 10 northbound off-ramp traveling southbound and crashed head-on into a Honda SUV headed northbound.
The Honda SUV was reportedly operated by Allen Apblett, 61, and his wife, both of Oklahoma.
Both Ezhaya and Apblett were pronounced dead at the scene, police said.
Apblett's wife, Natalie Menzies, 60, was brought to Maine Medical Center in Portland and remains in "stable but critical condition."
An autopsy will be conducted by the Office of the Chief Medical Examiner to "better [understand] what happened leading up to the crash and whether Ezhaya may or may not have experienced a medical issue," a Maine State Police spokesperson said in an update Tuesday.
The crash closed the northbound lanes of Interstate 295 in the Falmouth area for approximately three hours at mile 10. Traffic was diverted onto Route 1 in Falmouth at Exit 9. The interstate reopened around 1:15 p.m.
On Thursday, Maine State Police and Windham police were able to confirm Ezhaya was involved in a hit-and-run crash shortly before the crash on I-295 that resulted in her death.
Maine Department of Public Safety spokesperson Shannon Moss said the hit-and-run crash occurred just a few minutes before Ezhaya entered the interstate the wrong way.
Moss told NEWS CENTER Maine that state troopers investigating the hit-and-run say Ezhaya's vehicle and registration match the description of the vehicle that struck another vehicle before fleeing the scene.
Sgt. Jason Burke with Windham police, who is investigating the hit-and-run, confirmed it was Ezhaya involved in both crashes.
The interstate crash remains under investigation.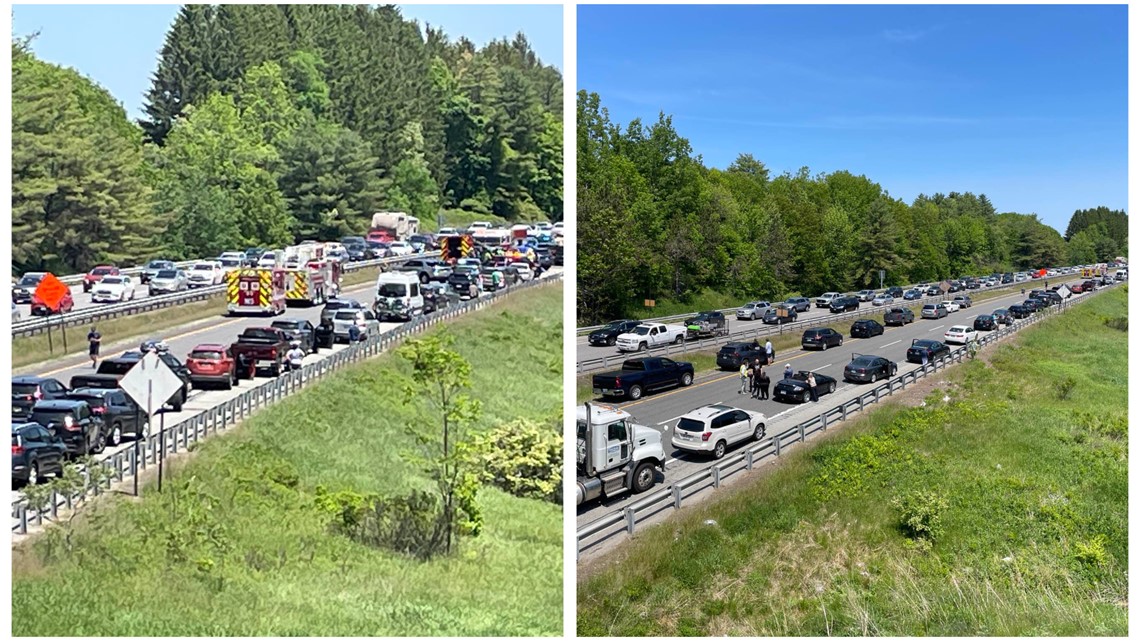 More NEWS CENTER Maine stories