TOPSHAM, Maine — It hasn't been the best start to the spring for Sandra Bickford's softball team, with Mt. Ararat Middle School students playing their first game of the season this week.
But some of Bickford's players have been spending a lot of time in the school's STEM Lab recently.
Eighth graders Danika Levasseur and Sidney Keleher won the KidWind Challenge's Middle School Division last month. Students from schools across Maine spent weeks in class developing their own wind turbines, testing prototypes, before hooking them up to a modified wind tunnel.
"It was a total surprise to them and to the team," Bickford said.
The winning turbine generated the most power from the wind turbine and beat out students from across the state during the all-day event in Portland last month.
Levasseur and Keleher will compete in the national KidWind competition in Boulder, Colorado next month. That event runs from May 14 through 17.
"There's going to be more challenges to it, though, and there's going to be a higher powered fan," Levasseur said Wednesday.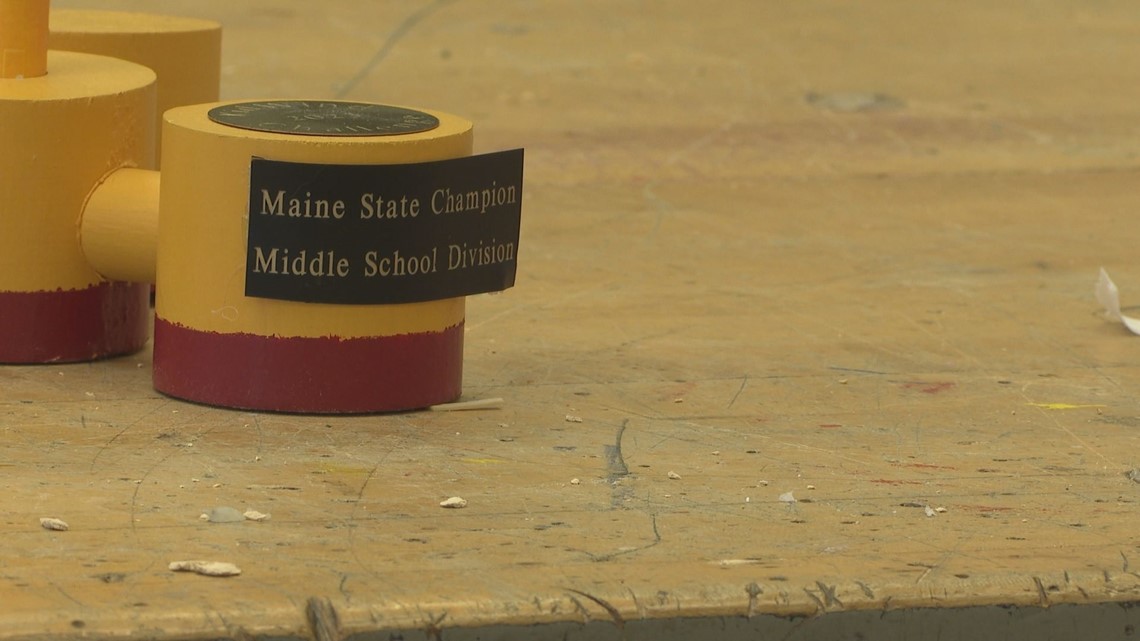 The two students have been modifying their turbine in the STEM Lab after school to make sure it's ready to go. Levasseur said they have added another pulley to the turbine to produce more voltage and they changed the blades.
Despite being in middle school, these two Mainers will get to work with college students and learn from high school students from across the country when they get to Colorado.
Bickford said she's proud of her students and the entire school community is also excited about this opportunity.
Over the last few months, Levasseur and Keleher have also been able to learn more about renewable and wind energy, which has become an ever-growing field in Maine.
To help with travel and logistical costs, Bickford created a GoFundMe for community members to help cover expenses.
More NEWS CENTER Maine stories