In the ultimate act of forgiveness, Ulysses Butch Slaughter reconciled with his father 32 years after witnessing him take his mother's life.
Talking about childhood isn't easy for Ulysses. It resurfaces painful memories from his home in Chicago filled with domestic violence. Ulysses' parents didn't just argue. They fought so much that stabbings occurred, and guns were pulled.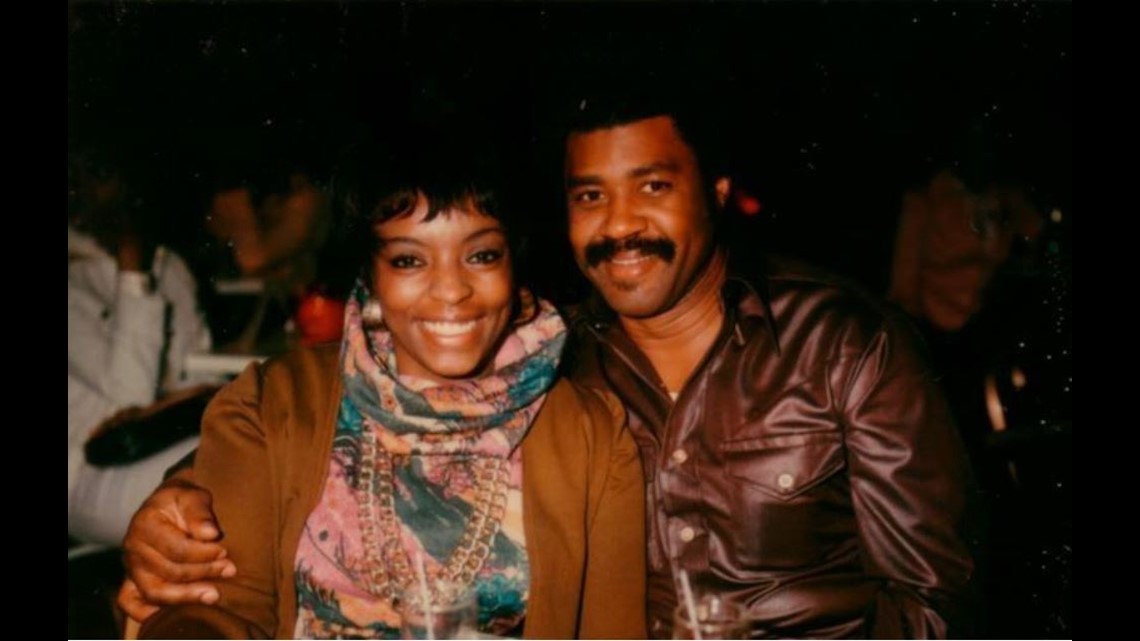 After one painful fight, Ulysses asked his weeping mother, Claurice, when he could fight his father.
"She said, 'You'll never be old enough to fight your father. I want you to be a better man.'"
Yet the fights continued, and Ulysses felt it inevitable that things would truly escalate.
That day was June 25, 1978.
When his parents began arguing that evening, 12-year-old Ulysses hid under the blankets in his room. Like a film in fast-forward, his parents were up and down, in different rooms of the house, fighting throughout the night.
Around 6 a.m., Ulysses was awakened by his father who asked him and his younger brother to go get their mother. Ulysses found her sitting on the parking rail of a nearby laundromat. He asked her to come back inside.
"She said, 'Don't ever go back to a place where you feel like you're not wanted.'"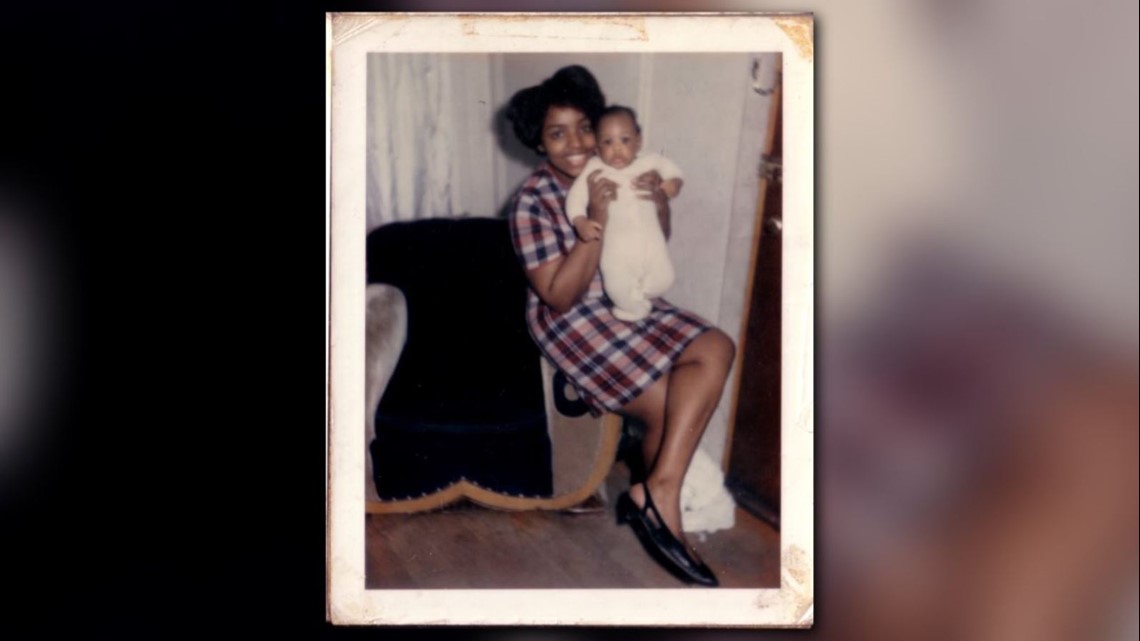 Those would be the last words Ulysses would ever hear his mother speak to him. She ended up defying her own advice and returned home. That moment with his mother haunted Ulysses for years.
"I always felt like I had a moment where I could've told her to run… I could've told her to go," said Ulysses. "I punished myself a lot around that."
Clarice went back to the apartment and told her husband she was leaving. He said if she tried to leave, he would kill her.
"My mother said, 'Kill me? Kill me.' And I heard two gunshots," said Ulysses.
From his room, Ulysses saw his mother was shot twice in the head. He recalled her bleeding and breathing heavily. He took his pillow and placed it underneath her head. Eventually, officials arrived. Ulysses' father was escorted away by police and his mother with paramedics. She passed away in the hospital.
Through the following year, Ulysses served as chief witness testifying against his father. When he was needed in court, he had to skip his seventh grade classes. He recounted that painful night, all while looking at his father sitting in the defendant chair.
"It was like, 'Your mom's dead… now you got to help put your father in jail.' This huge gap opened up," said Ulysses.
His father was sentenced to 39 months in prison.
Initially, Ulysses felt pity for his father. His father begged his sons to never stop loving him. But with every basketball game, graduation and birthday his father missed, Ulysses' pity grew into rage.
Throughout the years, he dealt with that anger by participating in domestic violence workshops in his new hometown of Philadelphia. But whenever he was in Chicago, he would park outside his father's home and wait, wondering what he would do if they saw each other. But they never did.
The one question Ulysses could never let go was, "Why did my father receive such a short sentence?"
Turns out, his father had been charged with involuntary manslaughter, a less severe sentencing. Ulysses' young age appeared to compromise his credibility, and the incident was seen as an accident. But Ulysses knew that wasn't true.
He called the Circuit Court of Cook County to investigate. To his surprise, 32 years later they still had every police report and court document from the day his mother was killed.
"I'm reading and I come to this place where the prosecutor in court asked my father, 'What did you do when you realized your wife had been shot?' He said he went to his bed, he picked up a pillow and put it under her head," said Ulysses.
When the prosecutor told Ulysses' father his son had claimed to do that, he replied, "He's probably confused."
"I was pissed off," said Ulysses.
Ulysses snapped. He drove to his father's home, and for the first time, his father was standing outside.
"I pull up and he's right there! I had done this a million times and he's right there. And I'm thinking to myself, 'This is a cosmic sign that I'm supposed to kill him this time. He's waiting for me.'"
But as Ulysses approached his father, his anger turned to shock. While it was his father, he hadn't seen the man who stood before him in 32 years. His father had become an old man.
"I could not believe all that time had gone by and that here I was, 32 years later after my mother's death, still enraged," said Ulysses. "I told him, 'I read what you said in court.' I got in my car and I drove away."
Unable to say more in person, Ulysses penned a letter and included his phone number. His father called.
Ulysses screamed and his father apologized, over and over again.
"Finally I said to him, 'If you really mean you're sorry, from now on when I do domestic violence workshops, you have to go with me.' He said, 'Okay.'"
For the first time in his life, Ulysses' father got on an airplane and flew to Philadelphia. It was the first time he met his grandchildren. It was his children who helped open Ulysses' heart to forgiveness.
"I remember my two oldest sons saying to me, 'We hated him because you hated him… and we loved him because you did,'" said Ulysses. "I don't want to influence my children to hate."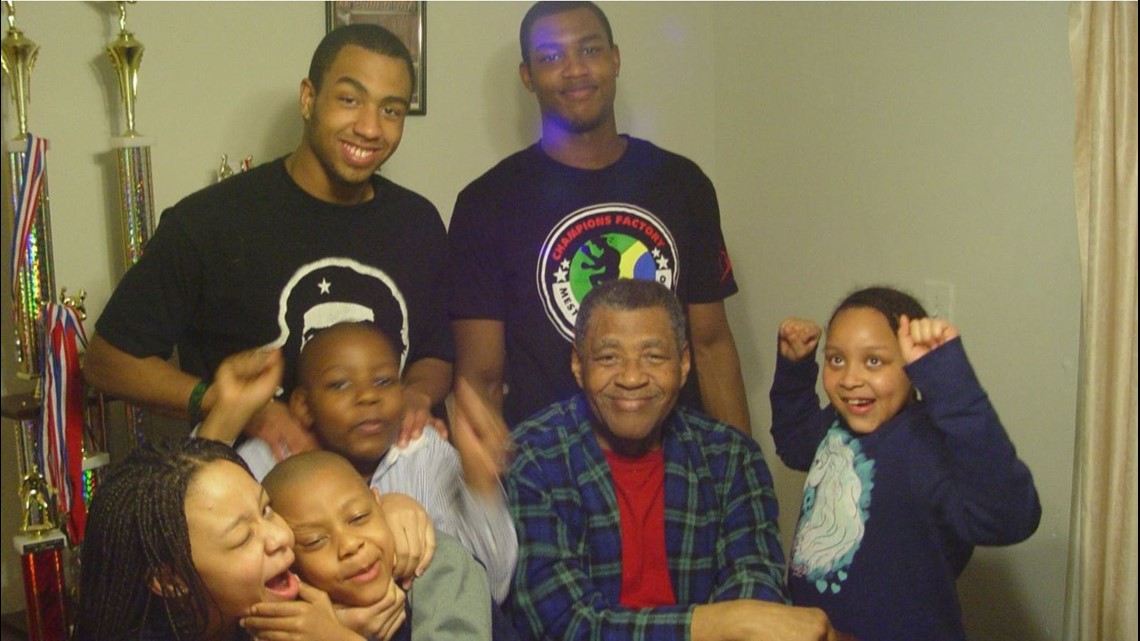 Ulysses claimed those courageous steps his father took to Philadelphia started the healing process. Together, they attended a domestic violence seminar told their story to 300 people.
"He said, 'I'm guilty. I killed my son's mother. If I could take it back I would.' He talked about how proud he was of me for being who I had become," recalled Ulysses. "I was just blown away. I was actually so proud of him."
The two started piecing their lives back together, sharing stories and talking about that painful night.
On the 33rd anniversary of his mother's death when Ulysses was in Chicago, he decided to visit her and invited his father to join. He was happy to go.
"As we stood there that day, I felt like this was the thing to do. This was the way to honor my mother," said Ulysses. "This was what my mother meant when she said, 'I want you to be a better man.'"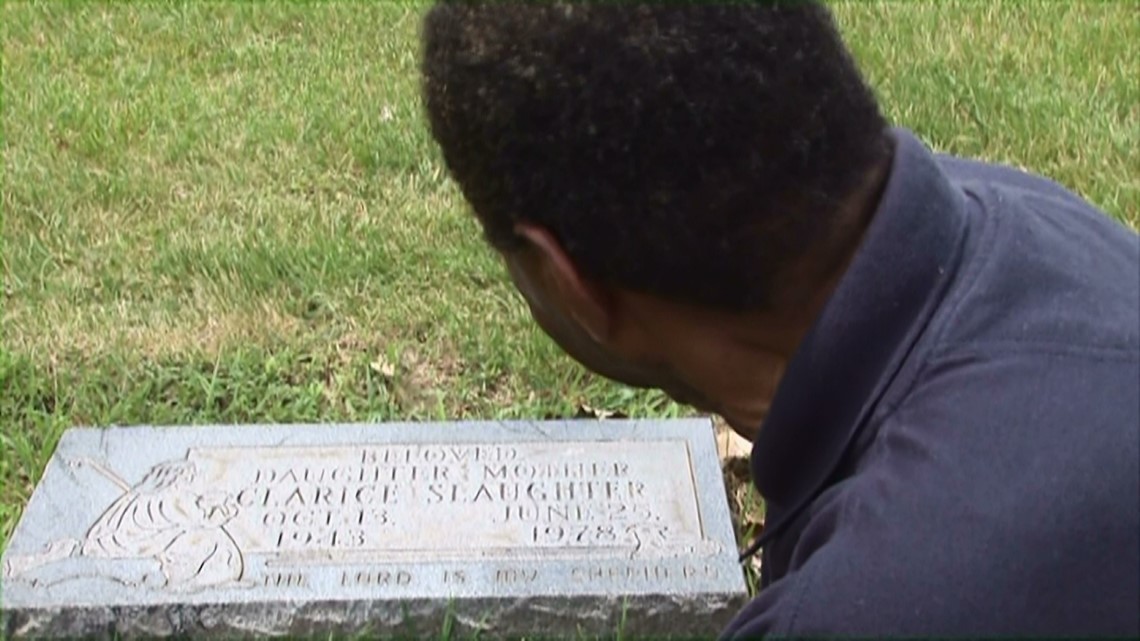 Little did Ulysses know, he and his father would only have 18 months together. His father passed more than a year after they visited his mother's grave.
Their limited time hurts Ulysses. He dreamt of helping others with their story. But he knows within his father's last years, their relationship provided them both an incredible gift: forgiveness.
"There's no-one-size-fits-all to forgiveness, but when you forgive, you can move forward. It's a gift that you give yourself and to others. It's a way that we let go of stuff that's hurting us," said Ulysses.
"Often times it's the person who hurt you the most is the person that can help you heal the most. And in the strangest way, my father went from mortal enemy to by far my greatest hero."