ORONO, Maine — The flagship athletic program at Maine's flagship university has been absent from the NCAA tournament for eight years. To get back to the ice hockey version of 'March Madness', the Black Bears need to do well in the Hockey East playoffs.
The playoffs begin with a home series against the University of Connecticut. Maine earned home-ice advantage by clinching the No. 4 seed in the Hockey East regular season.
Head Coach Red Gendron isn't worried about the past, he and his team are focusing on now.
"Listen, we're just playing you know what I mean? We don't need to look at history or anything like that," Gendron said. "We got a home playoff series, something we earned, that's what this team did and that's what matters."

The home-ice advantage has been true for the Black Bears so far this season. The team skated to a 13-1-3 record at the Harold Alfond Sports Arena.
The one loss was suffered on Feb. 14 to their opponent this weekend, UConn. The Black Black bears beat the Huskies the following night 1-0. Connecticut holds the season advantage over Maine at two games to one.
"We don't think too much into it," senior captain Mitchell Fossier said. "We're glad to be here, the advantage of sleeping in your own bed and eating your own food but when we get here, we're just going to focus on the hockey game and to the best of our abilities leave the noise out of it."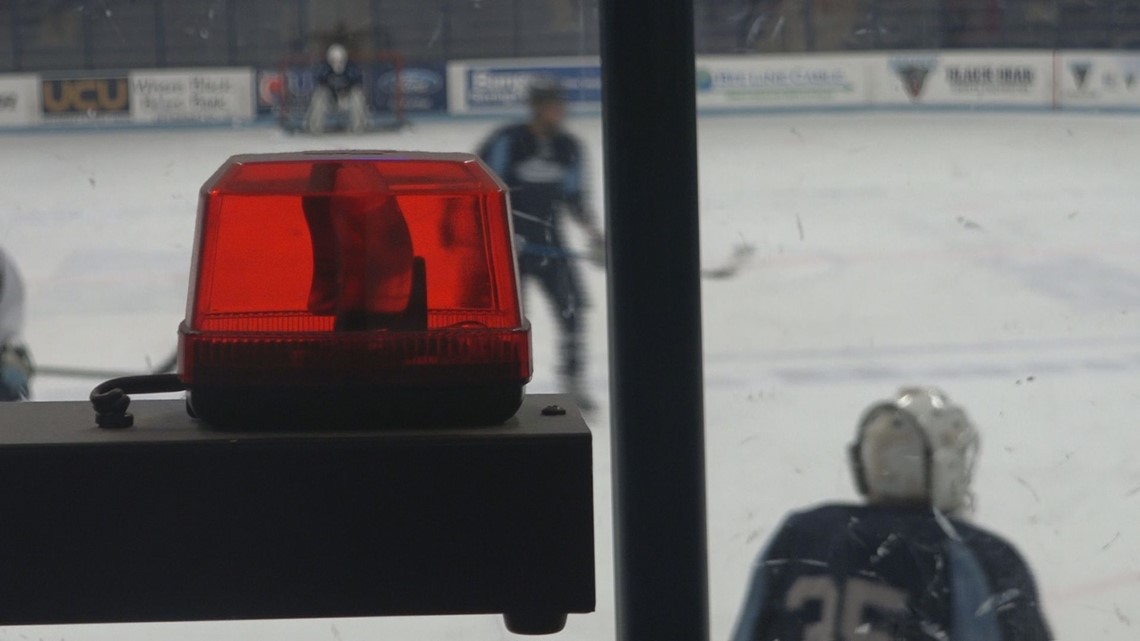 For every player on the roster, this is the first time playing in a playoff game in Orono. A moment that junior Jack Quinlivan has been waiting for.
"This is a dream come true here, playing a home series against UConn and (at) the Alfond, it's been a while so we're definitely excited," he said.
As of Wednesday afternoon, the coronavirus has not impacted the quarterfinal series. Coach Gendron doesn't make any decisions, but he trusts the people who do.
"(When I fly) I park my butt in the seat, and I hope the people that repair the plane, the people that fly the plane, the people that designed and built the plane are confident and I feel the same way about this situation," Gendron added.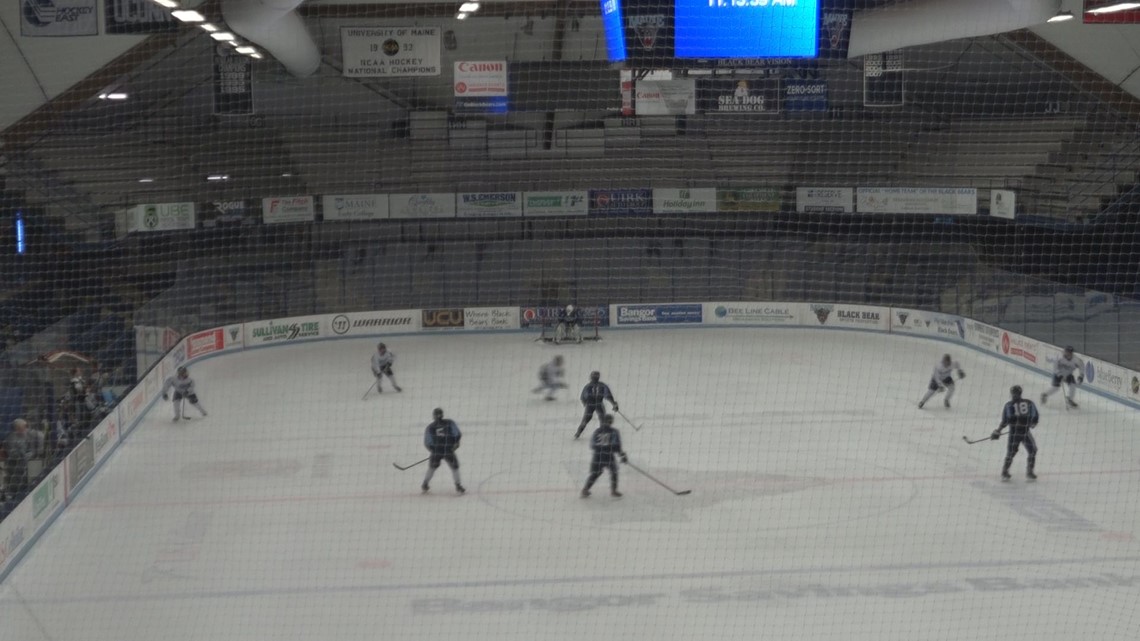 Playing without fans is something these players haven't done since they were pewees. It would be an adjustment, but right now the Black Bears are focusing on hockey.
"It's a little strange, it's a little silly, to be honest, I guess I don't know much about it but I don't know, I try not to think too much about it, I don't think there's any of that in Maine yet so we're taking it one weekend at a time," Fossier added.
The best of three-game series begins Friday night at 7 p.m. in Orono. Game two will be Saturday night at 6 p.m., and if necessary, Sunday's tiebreaker will also be played at 6 p.m.