The Portland Sea Dogs are currently in their final homestand of the season. The team will take on the Hartford Yard Goats five more times, including Wednesday night, before the 30th season at Hadlock Field ends Sunday afternoon.
Despite the rainy summer, Portland Sea Dogs Vice President of Communications & Fan Engagement Chris Cameron said the team only had two rainouts this season.
Cameron added the team is on pace to welcome 400,000 fans to the ballpark this season and the Sea Dogs recorded 20 sellout crowds in 2023, marks that the team hasn't reached since 2008.
"The players love playing in front of a full capacity crowd on a nightly basis, Portland's really become a really special baseball town and we want to say thank you to the fans that have made that happen," Cameron said.
According to Cameron, the Sea Dogs will finish the season with the third-highest attendance in Double-A and the 16th-highest in all of Minor League Baseball, which is comprised of 120 teams.
"We're one of the smallest markets in our league yet always at the top with attendance, and it's just a testament to the community," Sea Dogs President and General Manager Geoff Iacuessa said Wednesday.
This weekend will also mark the team's annual "Fan Appreciation Game," when the Sea Dogs recreate the 'emerging from the corn field' scene from "Field of Dreams" and go into the stands to thank the fans for all their support this season.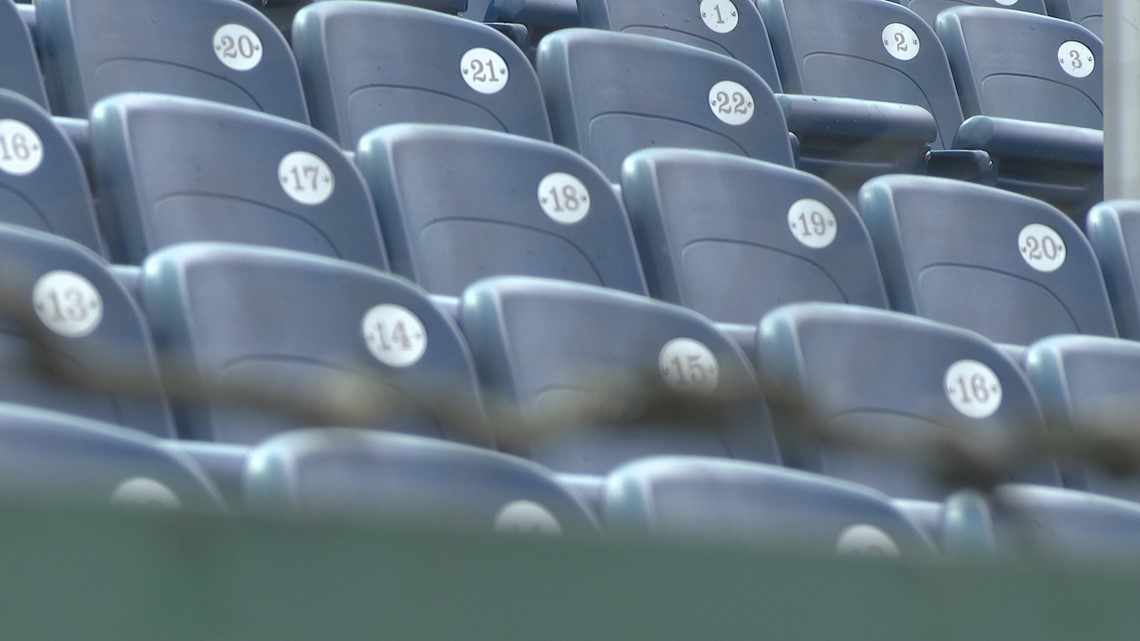 "Without [the fans] we couldn't do what we do on the field so it's a really special day for us," Iacuessa said.
It's also been a busy season on the field as Slugger the Sea Dog became the first minor league mascot to be inducted into the Mascot Hall of Fame. Portland baseball fans were also able to watch some of the Boston Red Sox's top prospects at Hadlock Field.
This week, prospects Roman Anthony and Kyle Teel will make their debuts in front of the home crowd.
Cameron said tickets are still available for the team's final homestand. The final game of the season will be Sunday with a 1 p.m. first pitch.
More NEWS CENTER Maine stories