WASHINGTON — The U.S. women's curling team is out of the Olympics. The men have one more chance to advance to the playoffs at the Beijing Games.
Tabitha Peterson's foursome lost 10-7 to Japan on Wednesday night (Wednesday morning in America) in its round-robin finale. That dropped the Americans to 4-5 at the Winter Games.
Switzerland (7-1) had already qualified, and reigning gold medalist Sweden (6-2) joined them with an 8-5 victory over Russia. There are five teams fighting for the remaining two spots: 2018 bronze medalist Japan (5-3) and '18 silver medalist South Korea (4-4) along with Canada (4-4), Britain (4-4) and China (4-5).
The U.S. men will have a chance to repeat as gold medalists — as long as they beat Denmark in the final round-robin session on Thursday morning.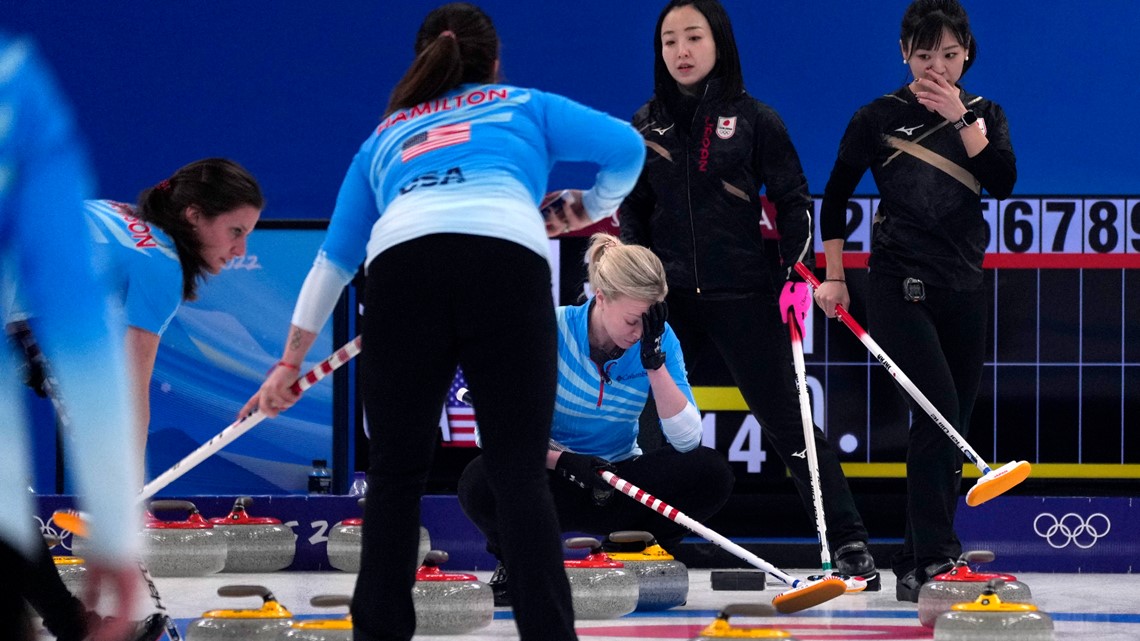 After eight of nine matches played, the Americans are 4-4 and in fourth place in the race for the four spots in the Beijing Olympics semifinals. Britain and Sweden are already in at 7-1, and Canada also clinched a berth with an 8-6 victory over Russia on Wednesday.
John Shuster's foursome would reach the playoffs with a victory over last-place Denmark. They could also advance if they lose, but they would need help.
"If some games go the right way, all we can do is to win our last game and see what happens," skip John Shuster recently said.
Four years ago, Team Shuster won five straight elimination games — including a victory over Sweden that clinched the first U.S. gold medal in Olympic curling history.