FOXBOROUGH, Mass. — Bill Belichick was truculent throughout the preseason whenever questions arose about his decision to put Matt Patricia, an assistant coach with a defensive pedigree, in charge of the Patriots' offense.
A season's worth of struggles on that side of the ball ended with New England's 35-23 loss at Buffalo on Sunday. The Patriots finished 8-9 and missed the playoffs for the second time in three years.
Quarterback Mac Jones regressed during an underachieving season that saw the Patriots' offense ranked in the bottom half of the league in points per game and red-zone touchdowns.
He went from one of the apparent finds of the 2021 rookie class to missing three games with an ankle injury and seeing his production suffer as he tried to adjust to former offensive coordinator Josh McDaniels' departure.
Lauded for his high ceiling by Belichick after his Pro Bowl rookie year, Jones received a more subdued endorsement during the coach's season-ending news conference on Monday.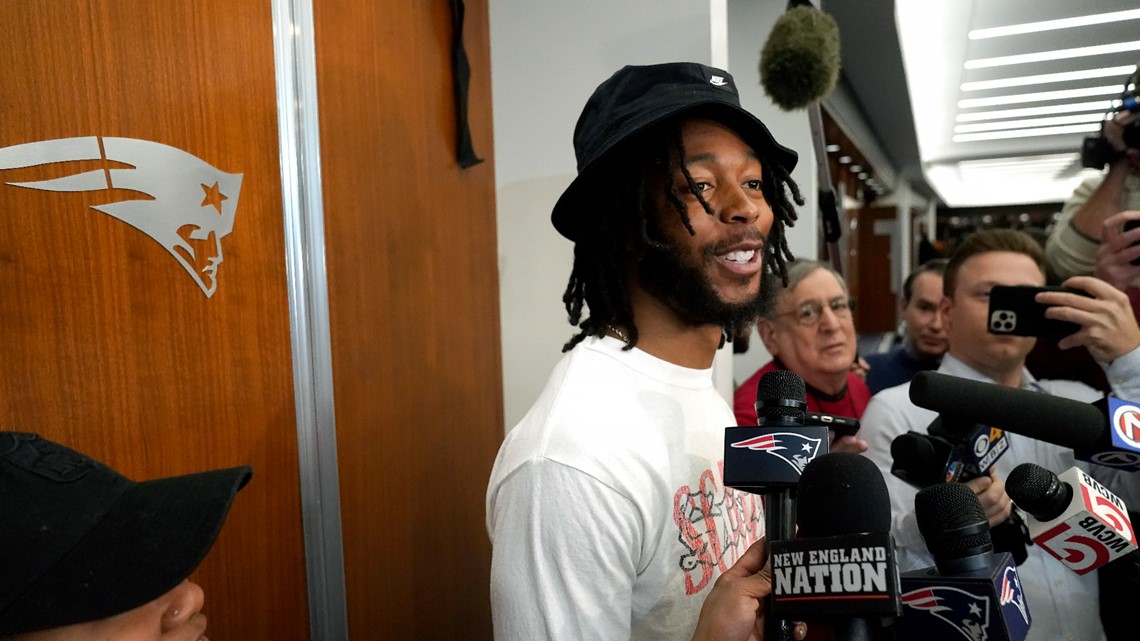 "Mac has the ability to play quarterback in this league," Belichick said. "We have to all work together to try to find the best way as a football team, which obviously the quarterback is an important position, to be more productive than we were this year. So that's incumbent upon all of us. We'll all work together on that."
The 70-year-old coach confirmed that he plans to return for what will be his 24th season in New England after just his third sub.-500 finish with the Patriots.
But Belichick sidestepped questions about whether Patricia, the offensive play caller, will be back in that role.
"I think every year you learn everything," Belichick said. "You learn the players, the team, how certain teams handle and react to certain things, what things are easy for some teams and what things are hard for some teams."
For Jones' part he offered a quick "no" when asked if he was pleased with his progress.
"Obviously, you look at every year in your football life and you want to get better as a player," he said. "And I did, I learned a lot. A lot of guys on our team learned a lot. But was not the progress that any of us want to make. It starts with me."
Young talent
There were some positives this season, notably the production by running back Rhamondre Stevenson and emergence of rookie Marcus Jones as an all-around contributor.
Stevenson finished with 1,040 rushing yards and five touchdowns in his second season, the first 1,000-yard season for a Patriots player since 2016.
Primarily a special teams player at the beginning the season, Jones had a punt return for a touchdown, a receiving TD and an interception return for a score.
"Certainly, there were a lot of examples where players in the rookie class showed promise and gained some experience," Belichick said of Jones. "We'll try to build on that."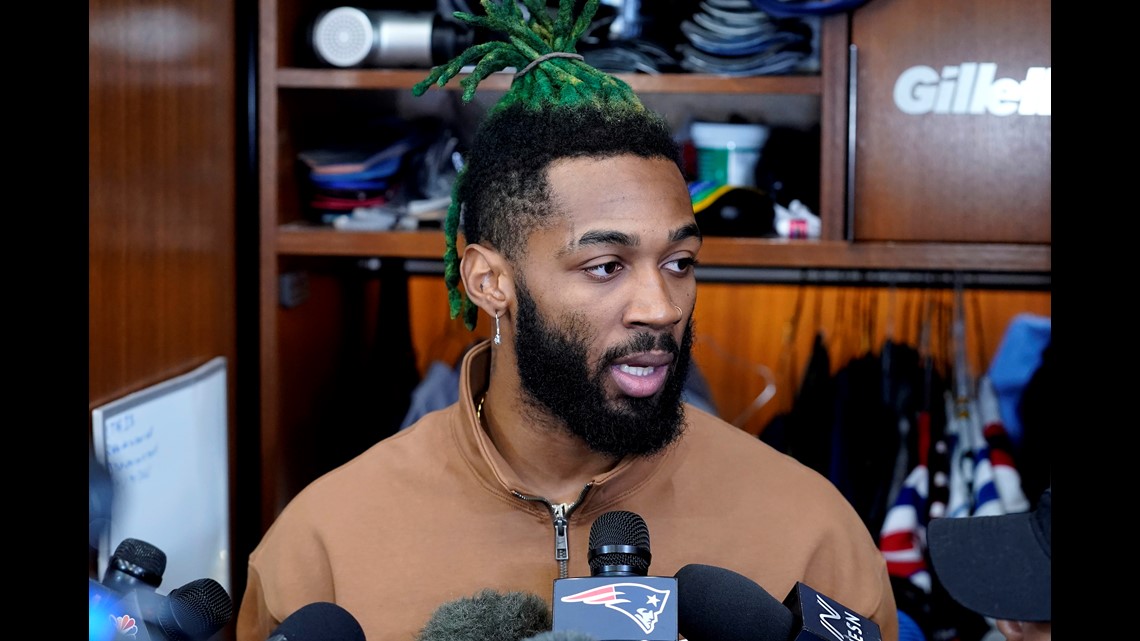 End of an era?
Two players who may not be around in 2023 are special teams captain and Matt Slater and safety Devin McCourty.
The 37-year-old Slater, a two-time All-Pro, has appeared in 222 games and is second only to Tom Brady in games played for the Patriots. He hasn't missed a game over the past five seasons.
McCourty, a longtime defensive captain, has started all 205 games he's appeared in, missing just five regular-season games. He tied for the team lead with four interceptions this season and ranks fifth on the Patriots' list for games played.
Both played this season on one-year contracts.
McCourty lingered on the field after Sunday's loss and said he realizes time could be running out for him and Slater, who he said has become one of his best friends.
"He's 37. I'm 35. You can't play this game forever," McCourty said. "There's a big unknown with all of that, with even of what we decide or even what other people decide if you are able to play somewhere and figuring that out."
Slater said he has no regrets if this is the end.
"I've given it everything I've had," he said.
Next steps
It will be an intriguing offseason for the Patriots.
They have gotten mixed results from their free agency spending spree in 2021 and face decisions about several key contributors eligible to hit the open market.
The list includes receiver Jakobi Meyers, cornerback Jonathan Jones, running back Damien Harris, offensive lineman Isaiah Wynn, Slater and McCourty.
Jonathan Jones may be the only true priority to bring back, though Meyers did finish the year on the upswing after his late-game lateral debacle in the Patriots' loss to the Raiders.
Meyers said he has yet to contemplate the future.
"Honestly, I haven't really gotten to that point yet," he said. "I've been kind of hurt all year, so I'm just more so excited to get healthy. ... After that I'll probably figure out what's next for me."
More NEWS CENTER Maine stories