PORTLAND, Maine — Boston Red Sox second baseman Dustin Pedroia will make a rehab assignment in the city in which he played a majority of his 2005 season.
The Portland Sea Dogs, Boston's Double-A affiliate, announced Wednesday that Pedroia will make a rehab appearance Thursday night when the team opens up a six-game series with the Binghamton Rumble Ponies.
The 35-year-old is scheduled to play five innings, starting at second base and batting second in the lineup.
Pedroia has been on Boston's 10-day injured list since April 18 with left knee irritation. The Sea Dogs Hall of Famer began the season on the disabled list and is 2-for-20 with 2 RBI, a walk and a run in six games with the Red Sox.
Earlier last month, he appeared in three rehab games with Single-A Greenville.
Pedroia's rehab assignment is the Sea Dogs' 53rd in team history and the 46th as a Red Sox affiliate. Last year's rehabbed players sent down to Portland included RHP Austin Maddox, LHP Drew Pomeranz, LHP Bobby Poyner, LHP Eduardo Rodriguez, RHP Tyler Thornburg and C Christian Vazquez.
Before he was a Red Sox star, Dustin Pedroia was a top prospect in Portland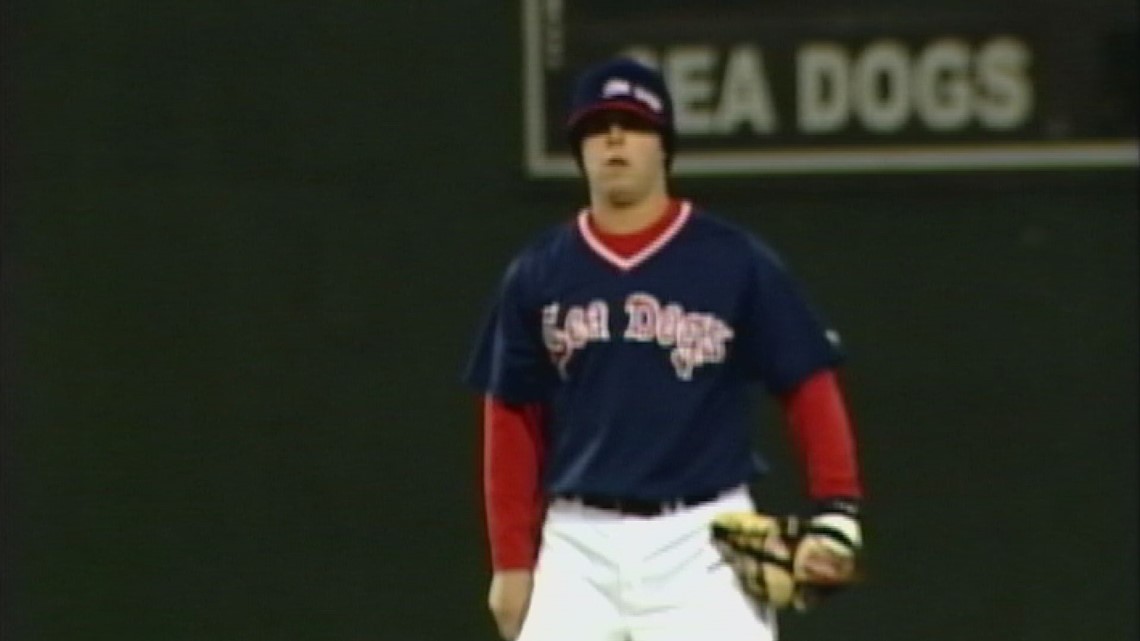 In 2005, then 21-year-old Pedroia hit .324 with 39 runs, 8 homers, 40 RBI and 7 stolen bases in 66 games for Portland. He played 51 games in Pawtucket.
Pedroia, MLB's 2008 AL MVP and 2007 AL Rookie of the Year, was a 2005 Eastern League Post-Season All-Star named to the Double-A All-Star Team.
NEWS CENTER Maine was there on June 21, 2005, when Portland took on Trenton. Pedroia went 1-for-3 with a two-run shot in the 8th inning that tied the game, but it wasn't enough for a win. The Sea Dogs lost 9-5 in extra innings.
Red Sox GM Theo Epstein was in attendance for the game.
FILE: Pedroia homers, Sea Dogs lose 9-5 in extras (June 21, 2005)