GORHAM, Maine — Basketball fans around the country have learned something this season that Mainers knew for years: Mackenzie Holmes is very good.
The two-time state champion at Gorham High School led Indiana in points, rebounds, and blocks this year as the Hoosiers locked up a No. 1 seed in the Women's March Madness tournament.
Holmes began to draw state-wide attention when she entered high school in 2015, but her dad, Lenny Holmes, knew she was special when Mackenzie was in the fourth grade. Seriously.
"We were watching her play in 4th-grade rec, and she went to the basket, and she took contact and finished. And I turned and said, 'That's different,'" Lenny said.
That comment didn't come from just a regular parent in the stands hyping up their kid.
Lenny Holmes has deep roots within the Maine basketball community. He played at Presque Isle High School "a long time ago," he said with a chuckle. Lenny then played college ball at the University of Maine at Machias.
After his playing days were over, he spent time at Windham High School and the University of New England as a coach. He now helps run club and AAU tournaments around Maine.
So, it's fair to think Mackenzie, and her brother Cameron had little say when it came to their sport of choice. But Lenny said both kids played a lot of different sports growing up and both found their own passion for basketball.
"[Mackenzie's mom and I] always wanted it to be their journey, not ours," Lenny said.
Mackenzie's mom also played basketball and coached as well.
Cameron Holmes also went to Indiana and was a practice player for the women's team, battling against his sister on the court like they used to as kids.
Fast forward to Mackenzie's sophomore year at Gorham, and Lenny doubled down on his claim she was "different."
Mackenzie was invited to Boston College on a recruiting visit and the family watched the team play.
"I said, Mackenzie, you'd start for [Boston College] right now. And her brother was with us at the time, and they were like, 'Dad stop it. You say the dumbest things. What are you talking about!"
Lenny was also Mackenzie's coach for years, but "passed over the reins" to other coaches when she was in eighth grade.
"I know there's a time when the parents got to shift and let someone else take over," he added. "I have said the hardest job I've ever had in sports is being a parent."
As a parent, Lenny attended nearly every single one of Indiaia's games this year, making 22 of 30 regular season games.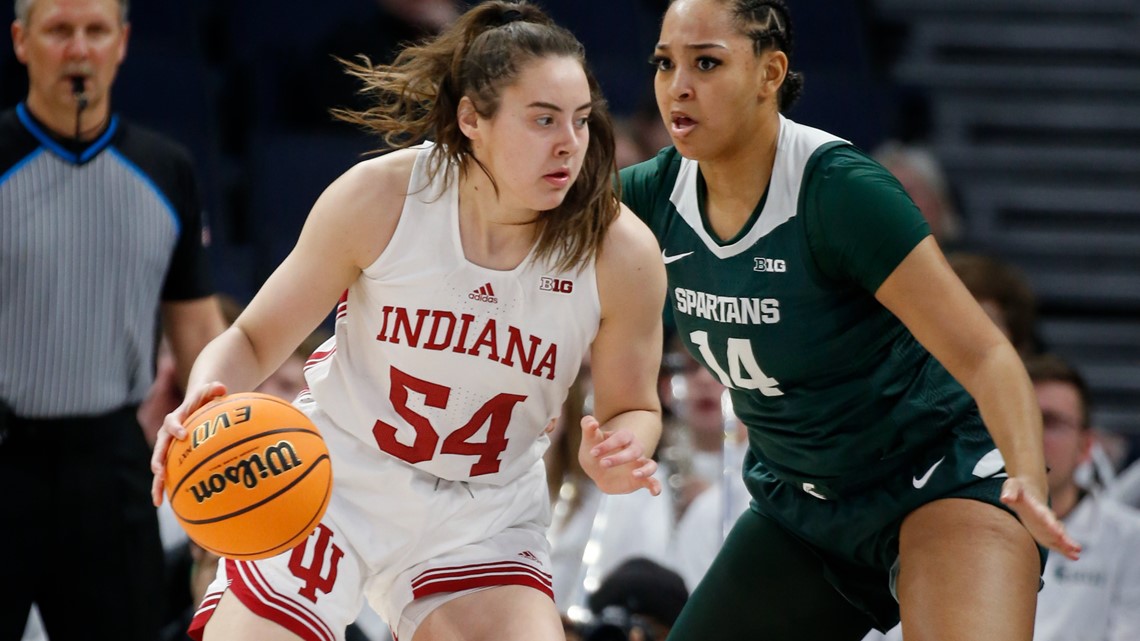 He had a first-hand look at one of the most dominating single-season performances in Indiana Women's Basketball History.
Mackenzie's 22.3 points per game, 7.3 rebounds per game, and 1.9 blocks per game proved this Mainer was one of the best in college basketball this season.
Those stats, and her elite defensive play, made the case for Mackenzie to be named to the AP First Team All-American, the first time an Indiana Hoosier was put on the list.
She was also named the Big Ten Defensive Player of the Year, a finalist for the Lisa Leslie Award, given to the best center in the country, and a semi-finalist for women's player of the year.
"I'm just happy she's having this success. It's so exciting," Lenny said.
But, he said, Mackenzie's humility and character off the court are what he's most proud of.
"I'm happy for her basketball success. I'm proud of the person she is because that's, in life, what matters," Lenny added. "She's someone every parent could be proud of and every little kid can look up to. And that's how it should be done."
While Lenny admits he searches the internet to read articles about his daughter, he said Mackenzie doesn't care about the attention. She wants to focus on being a good teammate and helping Indiana win games.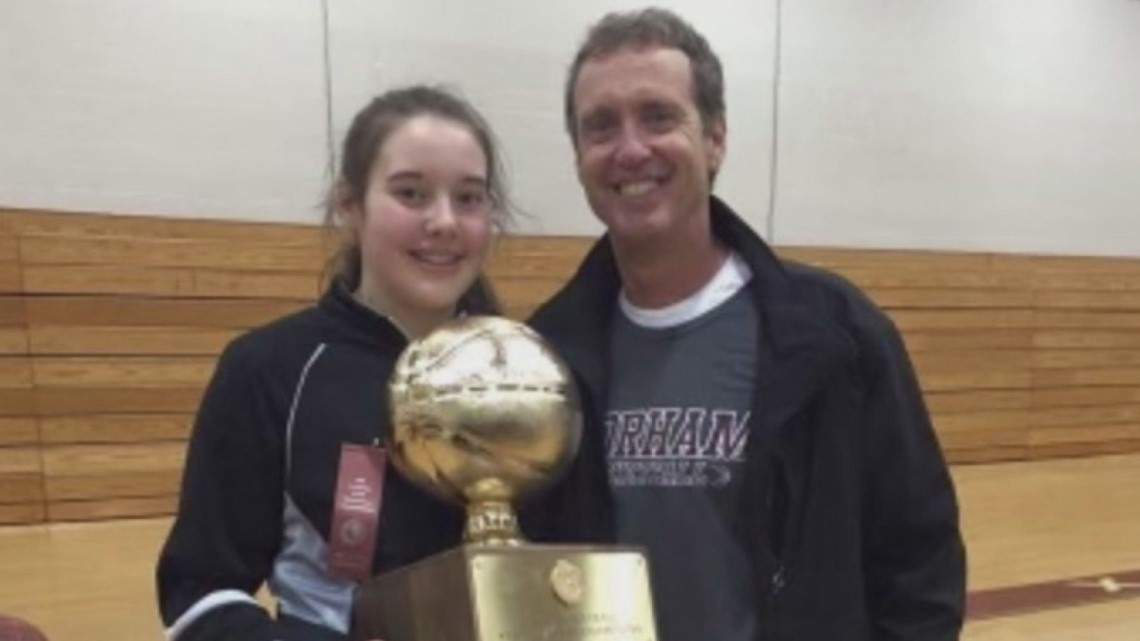 While Mackenzie and Indiana begin their March Madness run on Saturday, Lenny said he'll be in the crowd for that game and any game that may follow.
Although, he admits, he is excited for when both of his kids begin their coaching careers so he can finally start giving them coaching advice.
But for now, it's time for Maine's very own Mackenzie Holmes and top-seeded Indiana to follow the classic March Madness strategy: Survive and Advance.
More NEWS CENTER Maine stories