AUGUSTA, Maine — Gov. Janet Mills' administration on Friday posted an updated COVID-19 Prevention Checklist for Community Sports.
The checklist, written in close collaboration with public health experts, outlines health and safety protocols for community sports activities to comply with in order to occur safely.
The checklist for community sports has been updated to reflect the winter schedule. Additionally, effective today, the recommendations in the checklist for the levels of allowable play are now requirements and participants in community sports must wear face coverings during practices and competition, in line with Mills' new executive order. Experience in different states with fall sports shows that face coverings can be safely and effectively worn during competition.
As with fall community sports, specific sports are categorized as low, medium, or high risk and assigned corresponding levels of play. The six levels of play are assigned based on the activity level's own risk (ranging from skill building to competition), protocols to allow activity to happen safely, and circumstances with COVID-19 in Maine.
The winter start dates for these levels are as follows:
Dec. 7: Level 1: Skills and drills sessions at home, alone or with household members
Dec. 14: Level 2-3: Practices and competitions (e.g. intra-squad scrimmages) within teams
Jan. 11, 2021: Level 4: Competition among teams from the same geographic area
According to Mills' administration, the start dates of Dec. 7 and Jan. 11 allow for time to pass after holidays when people may be travelling or at gatherings that increase the risk of COVID-19 spread.
Start dates for Levels 5 and 6 of competition will be determined in January. The Jan. 11 start date for Level 4 competition will also be reviewed in early January based upon the status of the public health situation at that time.
"We are pleased to have worked collaboratively with the various stakeholders to provide an opportunity for winter activities to take place in Maine," Mike Burnham, executive director of the Maine Principals' Association, said. "We understand the importance that these activities are to the health and well-being of our students, their families, and their communities. The alignment with the Community Sport Guidelines gives all groups a chance to work together to provide programs that are meaningful for the young people in our state. These guidelines will also allow for the sport of volleyball to have an indoor season at some point this winter/spring."
The community sports checklist applies to community-based sports clubs, teams, and events. It does not apply to professional and collegiate sports, which are governed by professional and intercollegiate association guidelines as well as applicable executive orders.
With high school sports getting updated guidance Friday, college and professional sports teams in Maine are also playing behind this pandemic.
The Yankee Small School Conference (YSCC), made up of three Maine colleges, Central Maine Community College (CMCC), Southern Maine Community College (SMCC), and the University of Maine at Augusta, made it's winter sports decision Thursday.
"I can't tell you I think it's a surprise because I think we all saw it coming," CMCC Athletic Director Dave Gonyea said. "Our conference unanimously agreed that yes, we're going to protect everybody first. The coaches the fans the players."
Protecting everybody first by canceling the winter sports season. SMCC Athletic Director Matt Richards is upset for his student-athletes but understands the decision.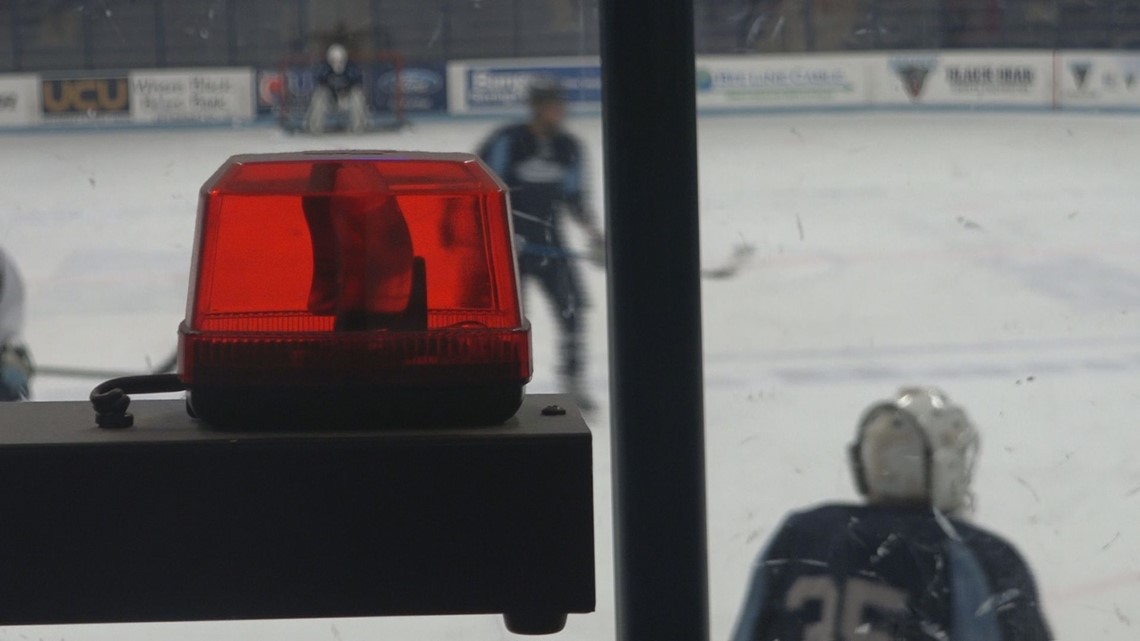 "There's a lot of hurdles when you start encompassing, you know, ten different member institutions, five different states, information that's ever-changing," he said.
For the student-athletes, now what? Every idea is on the table Richards added when asked about potential intra-squad scrimmages and unofficial games against other local schools. He said on a conference call with student-athletes, a challenge was presented to them.
"What do you do now when you're hit with adversity and you know, this is how you can define who you're going to be as a leader, as an individual," he said.
Earlier Friday, before the high school sports guidelines were updated, Gonyea said it will be tough for current seniors to play college sports if there is no winter or spring season this year.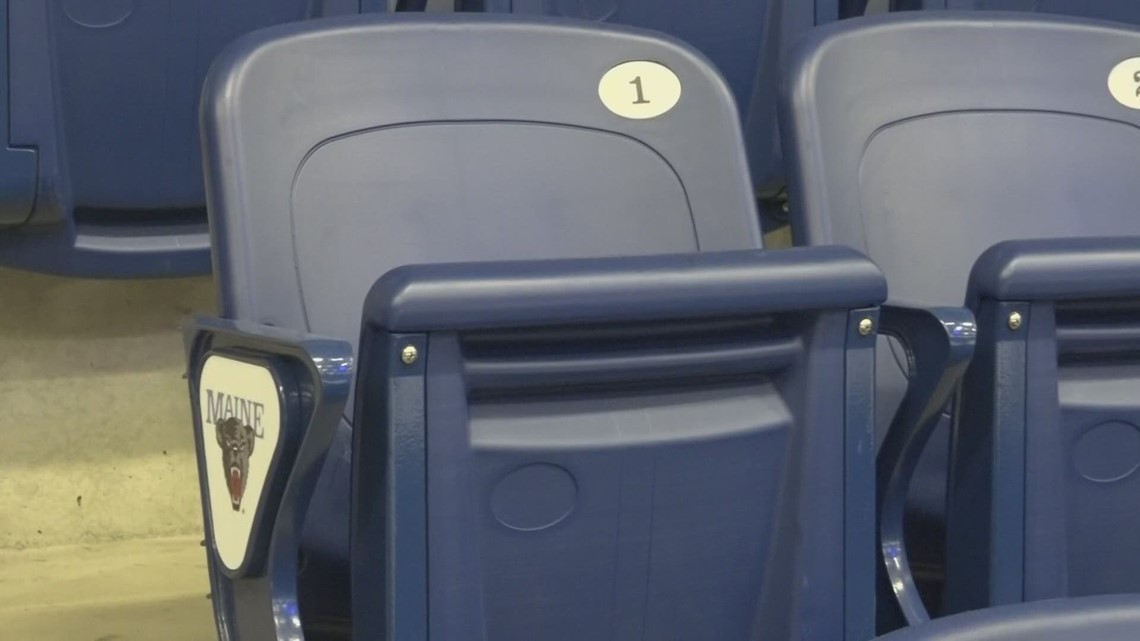 "Most colleges have already got their rosters established, all these seniors in high school, where are they going to play sports in college?" He asked.
For now, those athletes will have some type of season to showcase their skills.
The University of Maine at Orono is the only school in the state with Division I athletics. While the America East and Hockey East conferences, in which UMaine plays under, are moving ahead with the season, it doesn't mean the Black Bears are playing.
According to a statement from the University System, President Joan Ferrini-Mundy will make the final decision on winter sports on the Orono campus. The first men's and women's basketball games are slated for Dec. 19 while Hockey East is targeting a Nov. 20 start to the season.
Maine has two professional sports teams in the state. The Maine Mariners are the ECHL affiliate of the New York Rangers and the Maine Red Claws are the G-League affiliate of the Boston Celtics. Both clubs play in Portland.
The Mariners typically start their season in October, but this pandemic has forced a push back for the entire league schedule.
"We have half the team's that are starting December 11th and the other half are scheduled to start January 15th," Adam Goldberg, Vice President of Business Operations for the Mariners, said.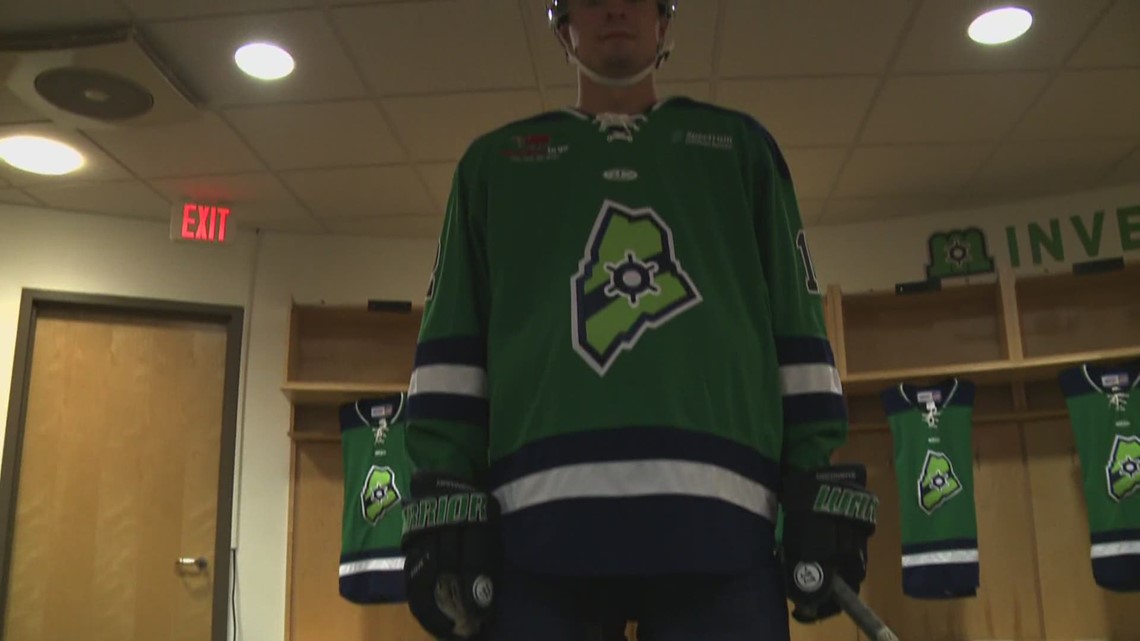 In minor league hockey, Goldberg added, fans are a crucial part of the industry. Besides pumping up the hometown team, it's the organizations leading money maker.
"The ticket sales component is really the main, by a far margin, the main revenue generator," Goldberg said. "The fan experience will certainly be different as we look forward to this season."
Currently, Maine's indoor capacity limit is 50 people. Goldberg said Mariners games will look a lot different but the team is working to provide as much of a normal experience as possible.
While the National Basketball Association (NBA) has announced a Christmas week start to the 2020-21 season, the G-League is still waiting for its games to be announced.