WILLIAMSPORT, Pa. — A group of Maine boys will once again have a tough night's sleep in Williamsport, Pennsylvania.
After a 10-0 loss to Washington Thursday, the Maine team is looking ahead to their next challenge. In the meantime, Friday was a day to unwind, refocus, and play football.
Due to heavy rain Thursday night and Friday morning, the boys had practice indoors at a facility down the road from the Little League World Series Complex.
After watching them toss the football around for a few minutes, it makes sense why they focus on baseball. No disrespect, boys.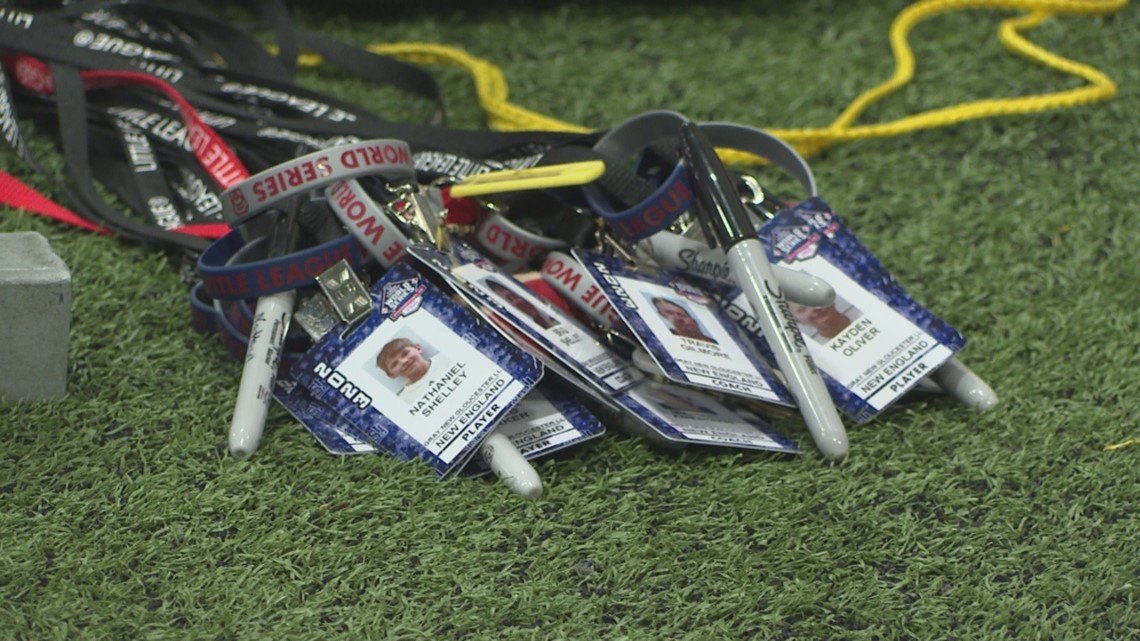 It was also a moment for the team to talk with NEWS CENTER Maine about more than just baseball.
Mason Amergian (#19), Anthony Piccone (#21), Nathan Shelley aka "Happy" (#7), and Grant Brann aka "The Baconator" (#8) stepped up to the plate.
Mason: The baseball field.
Anthony: "Mini Fenway" (baseball field in Waterville).
Nathan: Saddleback (he's a skier).
Grant: Penney Field, or 'Penneway' (one of the team's home fields in New Gloucester).
Do you have any superstitions before games?
Mason: Always eats ice cream.
Anthony: Sings into a fan to make the boys laugh (new song every game).
Nathan: Never wears a cup (bad luck).
Grant: Eats bacon because "it's a good food."
You've been interacting with teams from across the world this week. How do you describe where home is?
Mason: Twenty minutes away from Portland.
Anthony: In the woods, the trees.
Nathan: Near Little Sebago Lake.
Grant: It's "forestry" and close to Sebago.
Where's your favorite place to get ice cream back home?
Mason - B & R Dairy Bar in Gray.
Anthony - B & R Dairy Bar in Gray.
Nathan - B & R Dairy Bar in Gray.
Grant - B & R Dairy Bar in Gray.
Well, it's safe to assume where these kids will get their first scoop of ice cream when they're back home.
But these Mainers aren't ready to leave Williamsport just yet. NEWS CENTER Maine will have more from the Little League World Series throughout the day on Saturday, before and after the elimination game at 2 p.m.
More NEWS CENTER Maine stories