"Aquaculture is farming, commercial fishing is hunting," says Sebastion Belle of the Maine Aquaculture Association.
There are about 200 aquaculture farms on Maine's coastal waters, and Belle says the industry is poised to double over the next decade.
Farms like Gary and Matt Moretti's.
The father and son duo started Bang Island Mussels in 2010. They lease 17 acres of ocean from the state of Maine to grow mussels, kelp and they have just begun experimenting with scallops.
"Aquaculture is just another way to make a living on the water," says Belle.
If a fishery is closed or there is a problem with a specific resource Belle, a retired lobsterman himself says the same people and families can make a living using aquaculture.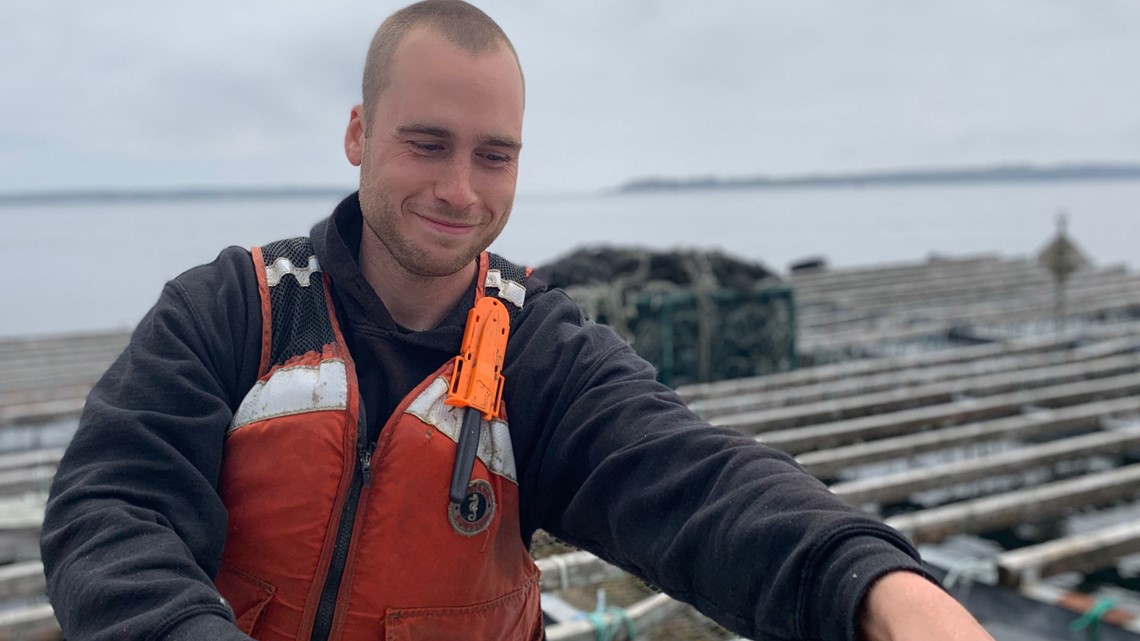 Maine's aquafarms employ around 700 people year round and are making about $100 million worth of product from 25 different species -- the top producers being salmon, mussels, and oysters.
Last year, Bang Island produced 266,000 pounds of mussels as far as Hawaii, though half of them stayed right in Maine. Moretti says he wants to expand their out-of-state sales to bring those dollars back into Maine. And most of what he is producing, 97 percent, he says is going right to restaurants. The demand and market are ripe.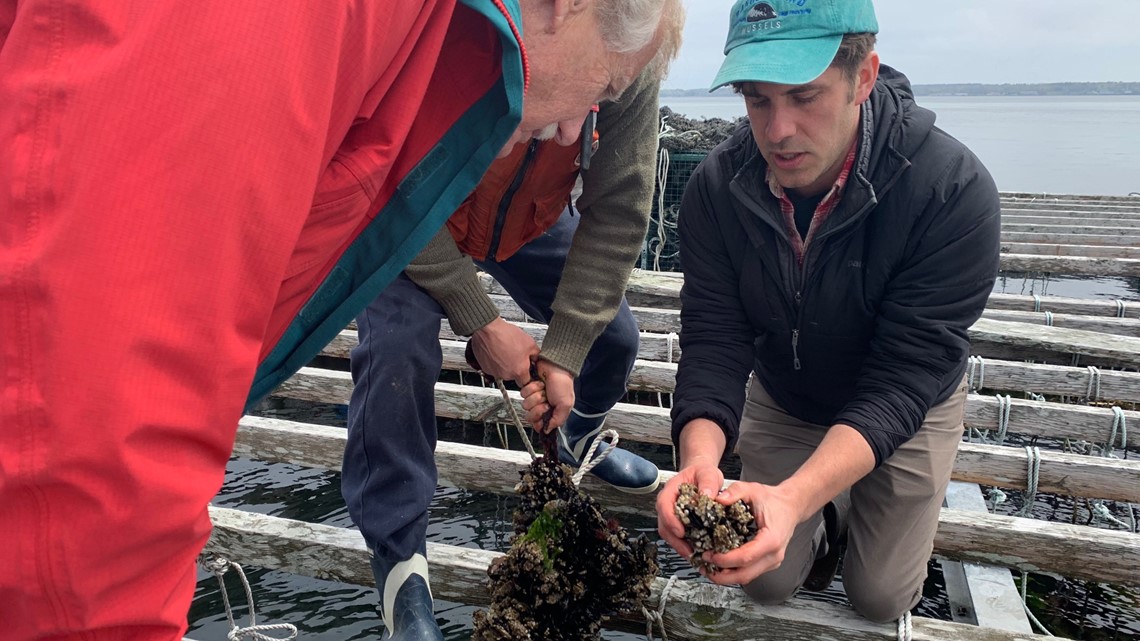 Unlike traditional fisheries that can deplete a single resource, growing species through aquaculture is actually making Casco Bay cleaner. Mussels, kelp and scallops are filter feeders creating higher water clarity.
On Friday, May 17, Senator Angus King went out to tour Moretti's rafts that float in the Casco Bay where mussels, kelp and scallops grow together. In the wild, mussels take 7 years to mature but suspended 60 feet above the ocean floor, without overcrowding or competition, Moretti's mussels are ripe in just 18 months.
"This is really a part of the future of Maine," said Sen. King as he carefully toured the moving rafts, snapping off a piece of kelp to taste.
The lobster industry represents 80 percent of the value of seafood in Maine, King points out.
"That is a dangerous concentration. I don't want to reduce lobsters, I want to increase other (fisheries) so we have more diversity," Sen. King said.
Senator King says he wants to help the industry by investing in research and making it easier to get financing.
Moretti admits that financing has been a hurdle but he thinks the future for Maine's aquaculture is bright. He says Bang Island will quadruple the mussels they cultivate to produce a million pounds a year. A lofty goal but Moretti is confident he can attain it.
And he is seeing beyond his own business. Moretti says he wants to bring more farmers online to fully utilize the potential of the Maine coast to produce sustainable delicious seafood.