BOOTHBAY HARBOR, Maine — Update 10:30 p.m.:
A dispatcher from Lincoln County told NEWS CENTER Maine between eight and 10 fire departments are fighting this blaze at the Beach Cove Waterfront Inn.
The first calls came in just after 9 p.m., officials said.
Below are weather radar images that show the smoke plume from the motel fire.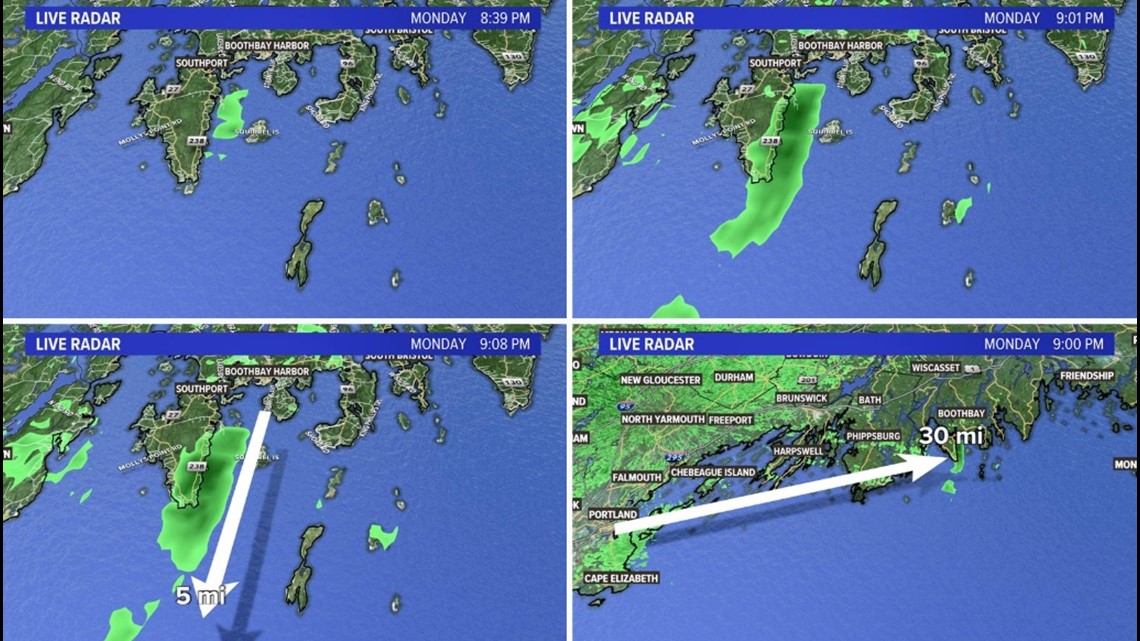 "The first radar image is from 8:39 p.m. when the National Weather Service radar from Gray, Maine picked up the plume near Boothbay Harbor," NEWS CENTER Maine meteorologist Jason Nappi said.
He added, "The second image shows the radar reflectivity covering a much larger area and extending south at 9:01 p.m. Image number three shows the plume getting to more than five miles long at its peak. The last image shows the plume seen on radar 30 miles from Portland. Smoke plumes are picked up by radar as the beam reflects off the thick smoke in the atmosphere and sends those returns back to the radar site."
Crews are battling a large fire in Boothbay Harbor, officials say.
A reverse 911 call to Midcoast residents advised people to avoid the Lakeview Road area.

The fire started on Monday evening.
More NEWS CENTER Maine stories