HOLLIS, N.H. — A fast-moving storm moved through Hollis, New Hampshire, around 2:30 p.m. on Friday, causing extensive damage across town, NBC 10 Boston reports.
Hollis police said there was strong wind, rain, thunder, lightning, and hail, and numerous wires and trees are down.
The Hollis Fire Department said they are working on multiple scenes with trees on top of houses and cars, and several main roads are impassable due to storm damage. Some 911 callers are even reporting being stuck in their cars with wires on top of them.
New Hampshire Homeland Security and Emergency Management described the situation as "a significant town-wide weather event."
Read the full story on NBC 10 Boston's website.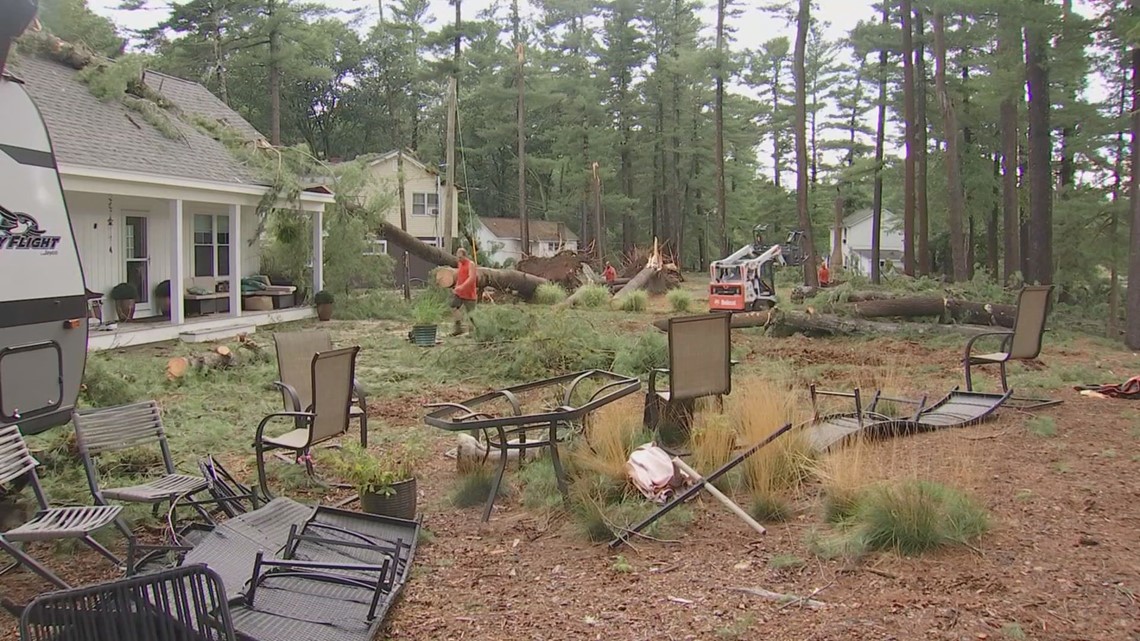 More NEWS CENTER Maine stories