(NEWS CENTER Maine) -- The Maine Secretary of State's office reports calls of confusion about which races in the November 6, 2018 midterm elections will be decided by Ranked-Choice Voting.
The U.S. Senate race Incumbent U.S. Sen. Angus King (I), Maine Sen. Eric Brakey (R ), and Zak Ringelstein (D)
The U.S. Congressional District 1 race: Incumbent U.S. Rep. Chellie Pingree (D), Mark Holbrook (R), and Maine Rep. Martin Grohman (I)
The U.S. Congressional District 2 race: Incumbent Rep. Bruce Poliquin (R), Maine Rep. Jared Golden (D), Tiffany Bond (I) and William Hoar (I).
"We have received calls about RCV confusion as well; many people expected the gubernatorial race to be ranked, but the Maine Constitution does not allow for this," Kristen Muszynski, the Sec. of State's director of communications wrote in an e-mail.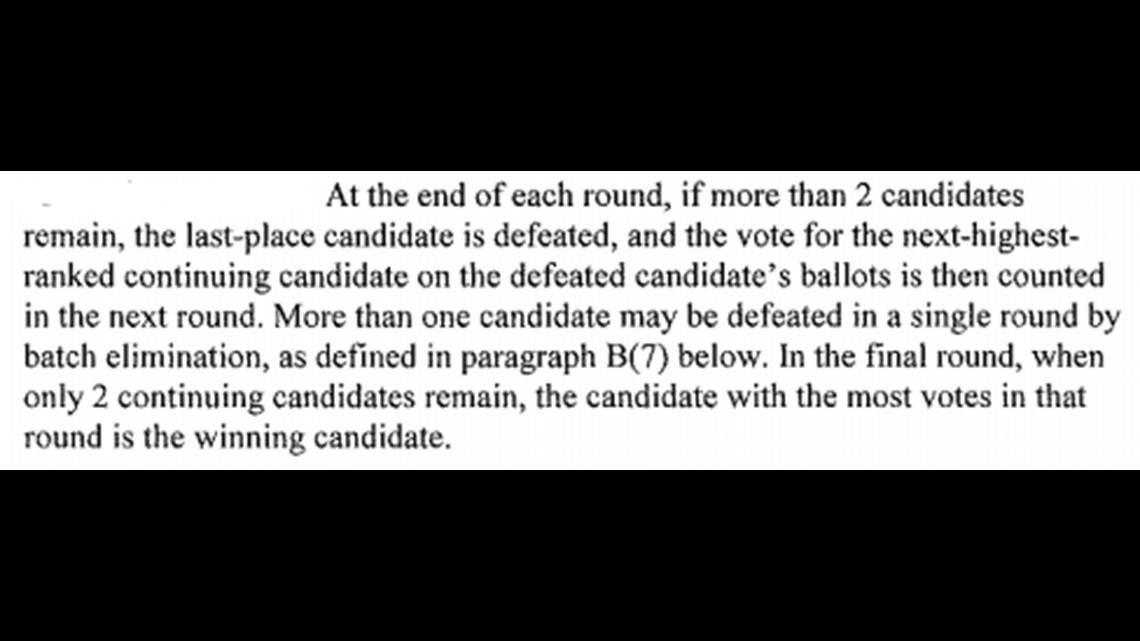 But I thought RCV was 'unconstitutional?'
The Justices of the Maine Supreme Judicial Court issued a unanimous advisory opinion at the request of legislators in May, 2017.
The opinion concluded that the parts of the ranked-choice voting law that apply to general elections for State Representative, State Senator and Governor were unconstitutional under the Maine Constitution because the Maine Constitution requires the winners of those offices in a general election to be decided by a plurality.
Primary elections in Maine and elections for federal offices are governed by statute and not by the Maine Constitution.