BATH, Maine (NEWS CENTER) - NEWS CENTER will be sharing a different story of hope and healing every day leading up to the 2017 Annual Dempsey Challenge in Lewiston.
This is the story of a mother from Topsham who has fought a courageous fight with breast cancer.
She's turned her bad diagnosis into a passion for giving back.
Diane Engel will never forget the day she was diagnosed with breast cancer - October 6, 2016.
She got the confirmation call at work after finding a lump on her breast and going through a series of tests.
But Engel and her husband Jeremy are not the type to sit back and let cancer take over. In fact - Diane kept working the day she got the diagnosis.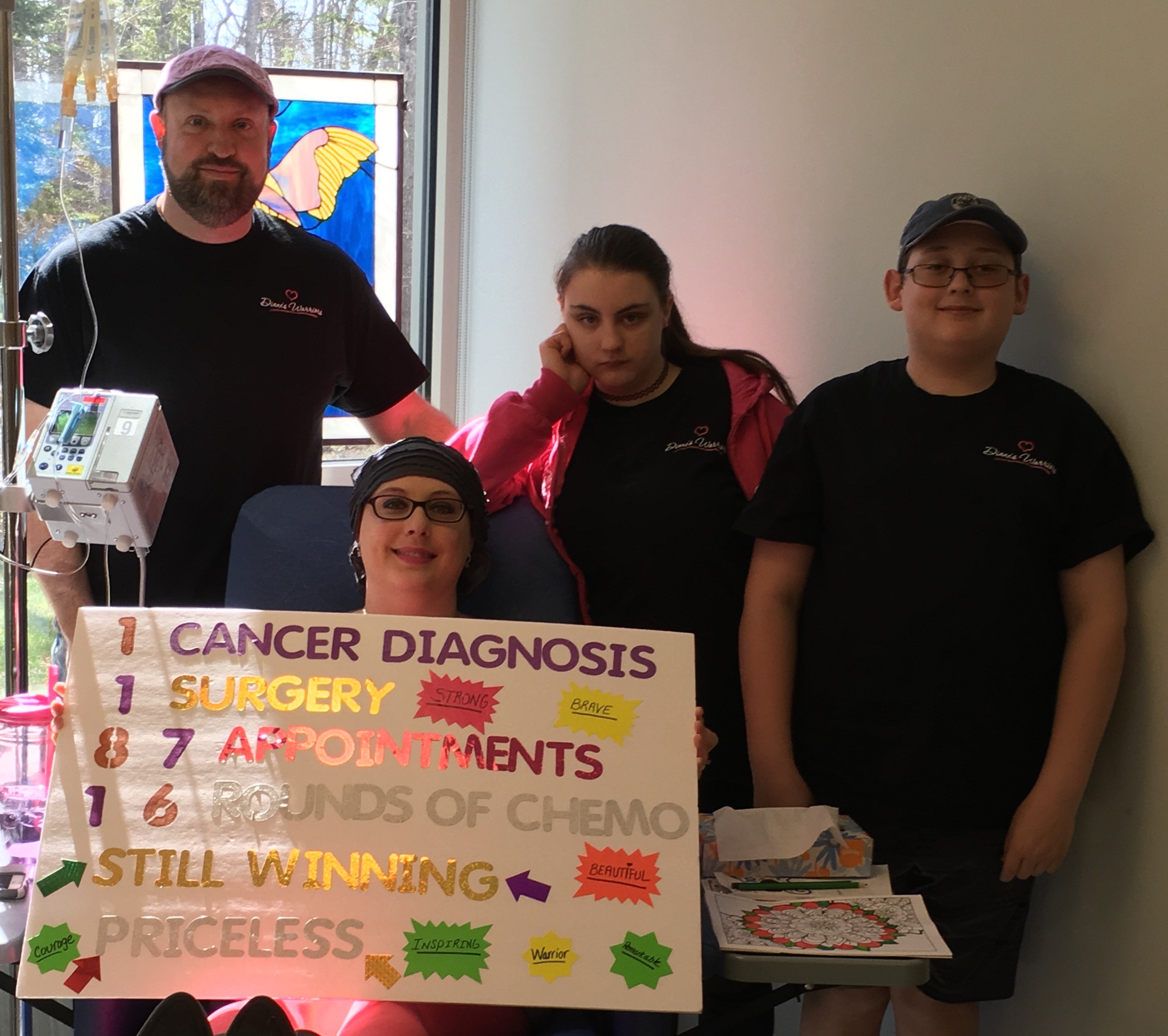 "I don't think you have a choice but to be strong," said her husband Jeremy through tears. "That's what you have to do."
"Why feel sorry for myself, you know?" added Diane. "I know it's tough and I know will be horrible at times, but I know that there's other people out there that just don't have the same resources my husband and I did."
Within a week of her diagnosis, the family was ready to tackle the challenge head on - finding refuge just 30 minutes from home at the Dempsey Center.
Diane got massages, acupuncture, and even tried yoga and meditation at the center. In her words, "It's limitless up there."
It hasn't only been a haven for Diane - but for her kids, who go to weekly meetings with the teen group. "It's not just kids who have family members that have been diagnosed with cancer, some of the kids in their themselves have battled cancer," Diane said.
The Engels were given help in their hardest time. "I saw what they did [at the Dempsey Center,]" said Jeremy. "And I was like, 'this is where we want to put our money.'"
So they came up with a name: Diane's Warriors. Jeremy planned a golf tournament (his passion) to raise money for the center that gave his family so much.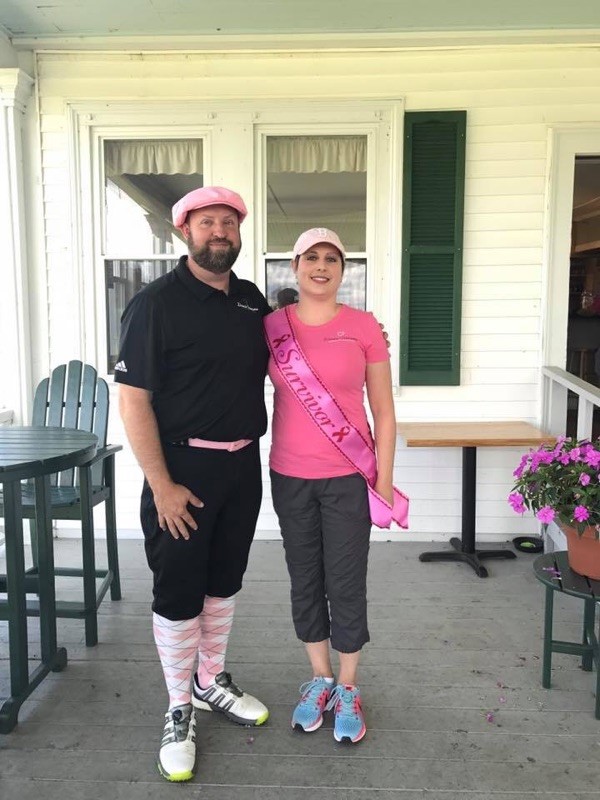 Over $3,000 raised and now cancer free - Diane still gets emotional talking about everything Jeremy has done for her.
"His strength I think is what propelled me," she said. "It brought us a lot closer together. That's why I feel grateful that it happened in a way."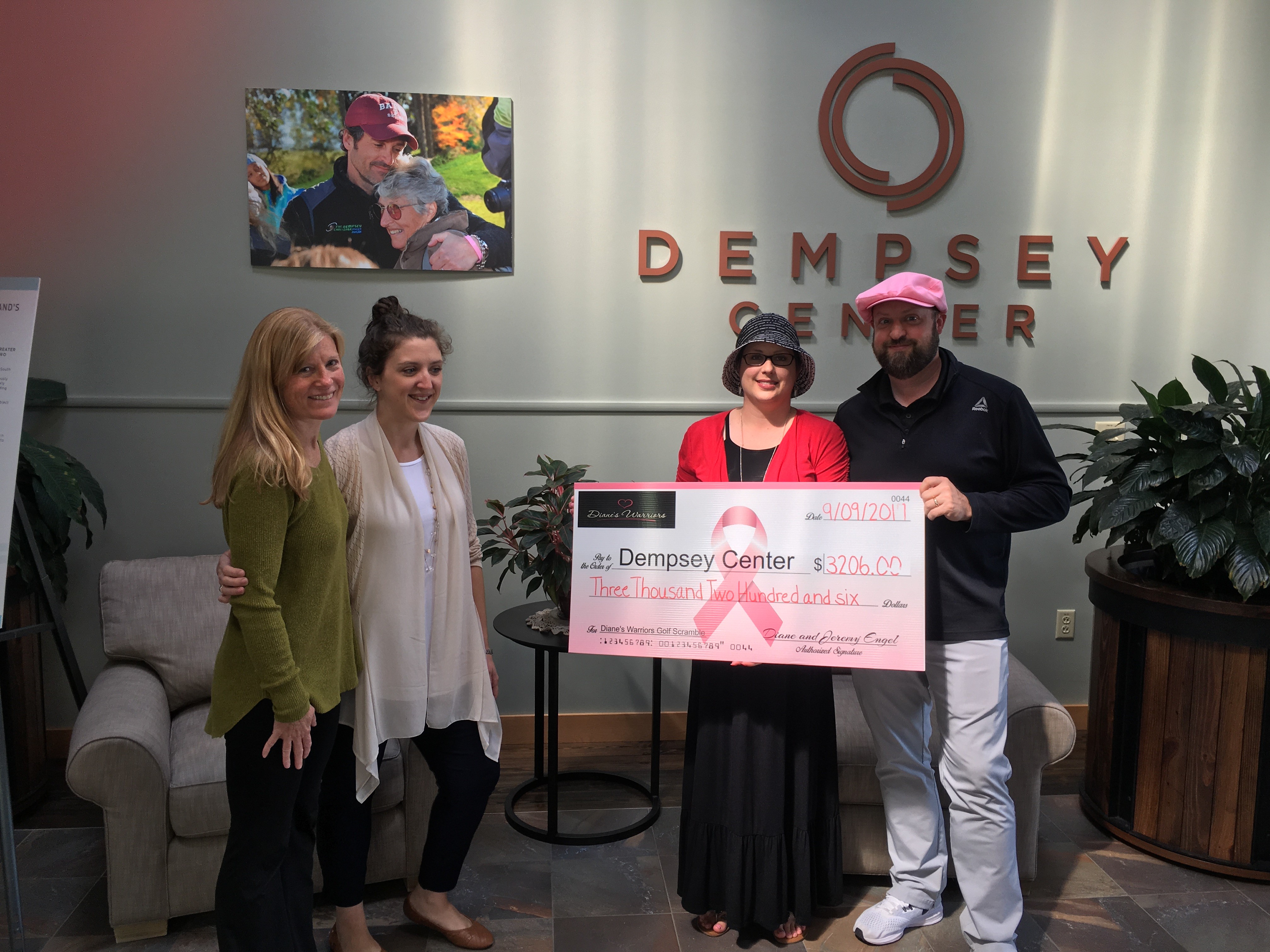 "You have to look forward," added Jeremy. "You have to visualize that your wife of 20 years is going to be with you next year. That's what gets you through it."
Diane is expected to be perfectly healthy for the rest of her life.
She just recently got back to work.
Diane and her entire family will be walking in the survivors' walk at the Dempsey Challenge.
NEWS CENTER is very involved in the event, Cindy Williams and Lee Nelson will kick things off on Saturday for the run/walk races, and the Survivor's Walk.
Sharon Rose-Vaznis will be EMCEEing on Sunday with Bill Green to send off the bike races and even introduce you to some celebrity cyclists taking part in this year's challenge.
NEWS CENTER will have coverage on air and online all throughout the weekend of October 7th and 8th.