Dempsey Challenge, in 10th year, assembles thousands for charity
Patrick Dempsey and the Maine community work fundraising for the Dempsey Center to help those impacted by cancer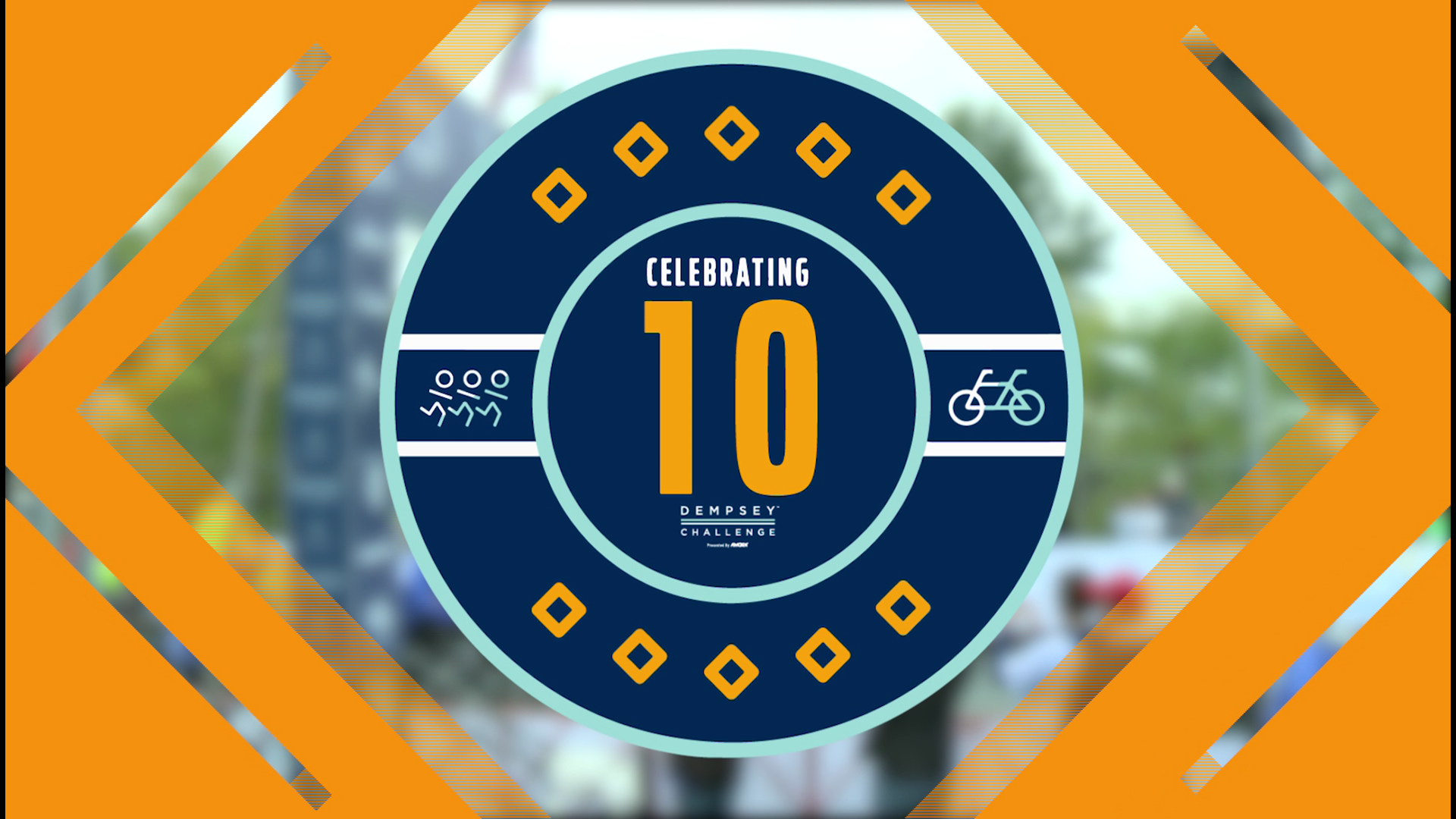 LEWISTON (NEWS CENTER Maine) — The 10th annual Dempsey Challenge is Sept. 29-30! NEWS CENTER is a proud sponsor of the weekend-long fundraising experience, which was organized to raise money to help those impacted by cancer. Every dollar raised goes directly to the Dempsey Center.
:
Sunday, Sept. 30
Sunday was bike riding day at the 10th annual Dempsey Challenge, and nearly 1,000 cyclists took part, eagerly departing in groups for the exciting 10-, 25-, 50-, 70- and 100-mile treks.
Confidence, comradery and courage blew infectiously through the air. A hot air balloon flew beautifully up above. Family and friends lined the race start, anxious to cheer their loved ones on.
Patrick Dempsey led the day's opening remarks, once again, with help from NEWS CENTER Maine emcees Bill Green and Shannon Moss, thanking sponsors Amgen and Specialized and getting everyone pumped up about the rides ahead.
A representative from Specialized demoed its Roubaix model bicycle, all decked out in Dempsey Challenge colors, which Dempsey himself would ride hours later in the 25-mile ride. The bike, which ranges in price from $2,500 to $4,5000, was auctioned off with proceeds going to the center.
"In Maine, until you get your license, if you're in rural Maine, there's not a lot of ways to get around, so you have to ride a bike," Dempsey said. "So for me, as a kid growing up, the bike was freedom. It allowed me to have some independence, to get out to see my friends.
"It was many years until I got back on the bike and wasn't until we started this event that I got back on and realized how much I had missed it, how good it is for your soul and your head," Dempsey said, "riding with everyone, to me, is so special."
Dempsey also spoke about the increased prevalence of "e-bikes," or electronic bikes, which he said several people were using during the rides. One rider, thanks to an e-bike, was going to be able to complete the 25-mile ride after not having ridden for 15 years.
Nine kids were brought up stage next to talk about "10 for 10," a fundraising group for the 25-mile ride that raised more than $14,000 on their own in exchange for free Specialized bicycles. The nine – Caleb, Nicholas, Nicholas, Oliver, Ethan, Isaac, Abbie, Haley, Maddie – joined Patrick to talk about what the event meant to each of them.
PHOTOS | Dempsey Challenge 2018 Sunday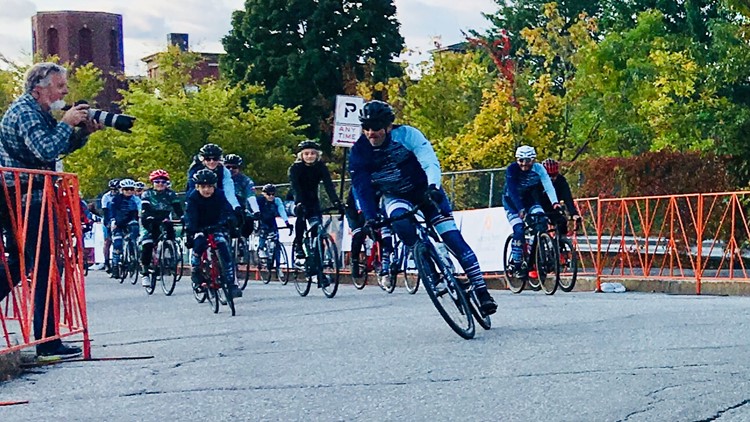 class="chapter-marker" data-title="placeholder">Saturday, Sept. 29
Thousands gathered to honor loved ones and share their experiences in an emotional community effort as the 2018 Dempsey Challenge kicked off under glorious skies.
More than 2,500 people gathered Saturday morning to take part in the 10th Dempsey Challenge. The Challenge helps fund The Dempsey Center, which provides free quality-of-life care to anyone impacted by cancer. Founded in Lewiston by actor Patrick Dempsey, the nonprofit delivers a personalized, holistic and integrated approach to cancer prevention, education, and support.
Patrick greeted the crowd with his usual high spirited vigor, "Hello everyone!" His vision and energy for the event has shined through all these years since it's inception.
Patrick got emotional when reflecting on how the journey got began.
"This all started with the 'Breakaway from Cancer' initiative. That was my first real encounter with wellness work. I think of this person. There is a woman named Kathryn West who is in an incredible battle for her life. She is in California and isn't well enough to make the trip here. There are a lot of people like that that we are all connected to. I'd just like to take a moment of silence for two things. For the people in the throws of the battle right now. And those that are not able to join us but are here in spirit, those that inspire us and live within us on a daily basis. Take a moment and take in all the gratitude and the things that they have given us."
After a few moments, the crowd cheered for the leader of this cause.
One first time participant, Amy, was taking part for her friend Q.
Q was diagnosed with stage 4 cancer. "We're here for her."
Q said she was inspired that her friends came out for her. "I want everyone to come out here and experience this because it is so heartwarming," said Q.
According to event organizers, over 2,500 people registered for Saturday's run/walk event. With his signature countdown, Patrick sent the runners and walkers off.
2018 Amanda Dempsey Award winner Barbara Deschenes knows just how important the Dempsey Center is. The award is given to a cancer survivor who embodies the spirit of what the center is hoping to bring to the community.
'My inspiration came from the center when I was going through my treatment in 2012. It made such a difference in my life,' said Deschenes.
PHOTOS: 2018 Dempsey Challenge, Saturday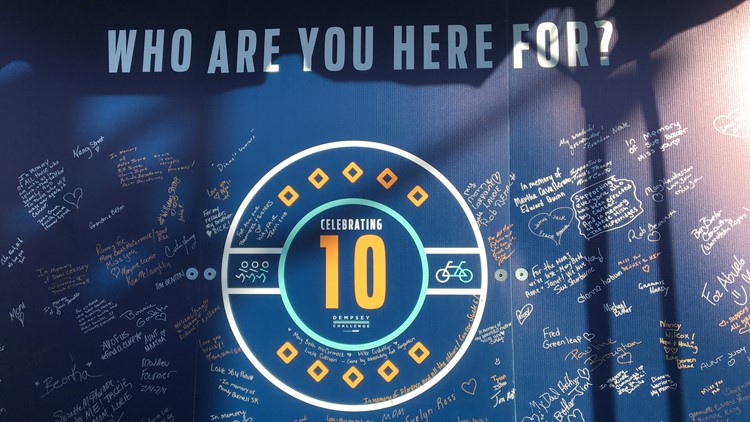 What the center offers is much more than treatment said Deschenes. 'It's those supportive integrative things. I didn't know anything about that when I went through (cancer treatment) so it was just mind-boggling to me that that could change your outlook and help you to become so positive. You get diagnosed and you wallow. If you wallow, you aren't going to do well. They get you out of the wallowing and being positive and believing. Hats off to Patrick and everyone. I call them angels because where would we be without them.'
Patrick said he continues to be inspired by the Maine community. 'I think we have more energy, more focus and more desire than we did at the beginning. The people that come on board come on because they want to be. They come with a light in their eye and a passion behind it.'
Saturday events finished up with the Survivors Walk. This event is always a highlight of Dempsey Challenge weekend. Survivors, caregivers, families, and those honoring or remembering loved ones take part in a coming together. NEWS CENTER Maine's Lindsey Mills will have a look at this event later in the day.
Sunday kicks off with bike rides of 100-, 70-, 50-, 25-, and 10-mile groups.
NEWS CENTER Maine is proud to work with Patrick and all those involved with the 2018 Dempsey Challenge
Dempsey Challenge 2017
:
(9th annual fundraising event for the Dempsey Center)
PHOTOS: Dempsey Challenge 2017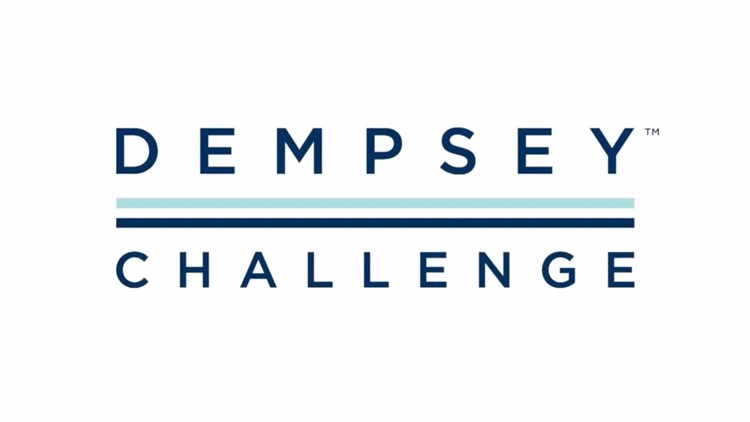 ---
Dempsey Challenge 2016
:
(8th annual fundraising event for the Dempsey Center)