First Lady Melania Trump came under criticism this past week for a trench coat she wore on a trip to visit a migrant children's shelter in Texas.
The $39 Zara jacket had the message "I REALLY DON'T CARE, DO U?" on the back.
The first lady's spokeswoman slammed media reports of the alleged blunder in a written statement: "It's a jacket. There was no hidden message. After today's important visit to Texas, I hope the media isn't going to choose to focus on her wardrobe."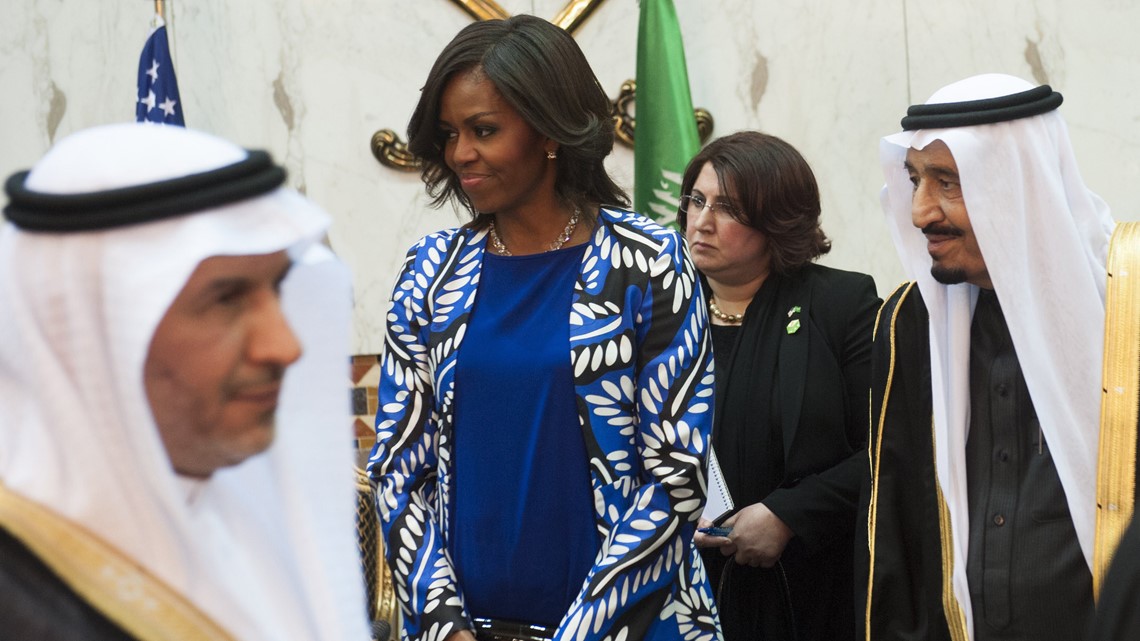 The trench spurred reaction from stars and other high-profile figures, who later sported jackets with their own messages. Jill Vedder, wife of Pearl Jam's Eddie Vedder, wore a jacket at the Seattle band's concert in Milan, Italy on Friday night, which read: "YES WE ALL CARE. Y-DON'T-U."
Trump's jacket controversy isn't the first time a first lady has committed a fashion faux pas that took on political meaning.
During a 2015 Presidential visit to Saudi Arabia, former First Lady Michelle Obama caused a stir when she did not wear a headscarf or veil. Saudi Arabia has a very strict dress code that includes women covering their heads.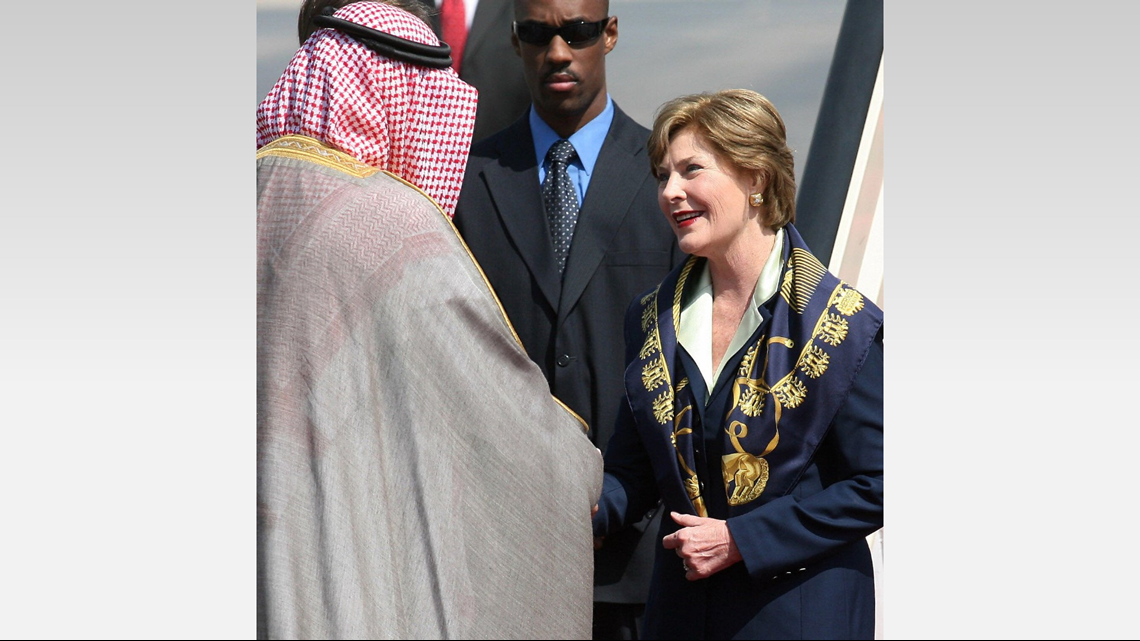 She wasn't the first to forego a headscarf. Former First Lady Laura Bush made the same choice during a 2006 visit with King Abdullah.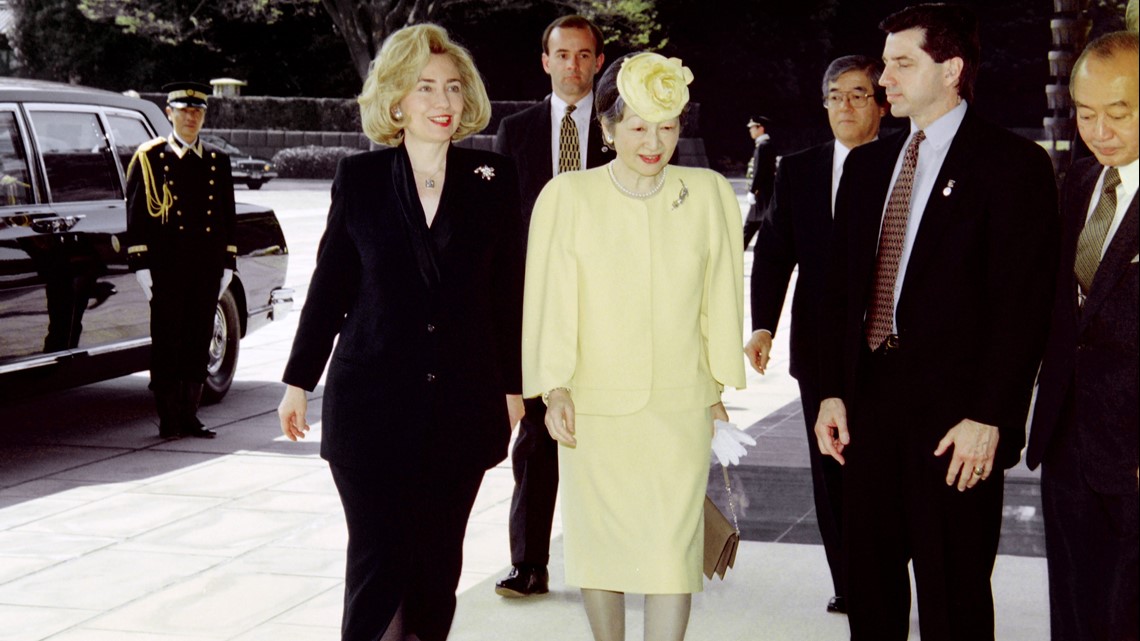 Another fashion gaffe happened back in 1996, when former First Lady Hillary Clinton wore three all-black outfits during a two-day trip in Japan. That "baffled the Japanese," as wearing all black is usually associated with mourning in that country.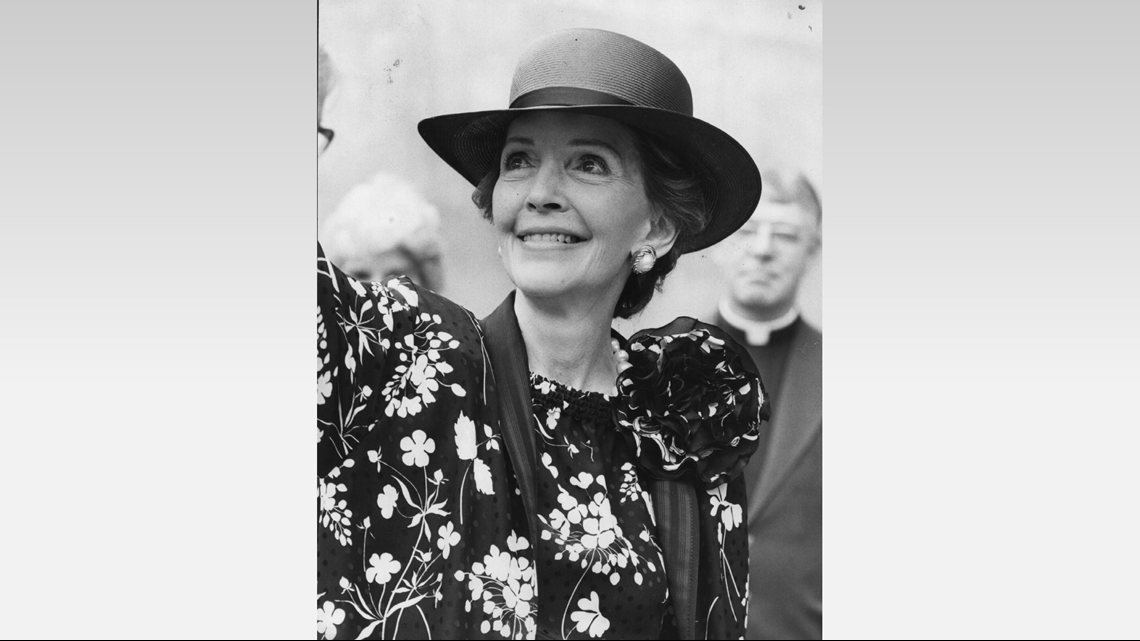 Former First Lady Nancy Reagan also caused political controversy with her attire. During the first years of her husband's administration, she borrowed clothes and jewelry from well-known designers. Some questioned whether the "loans" were not fully compliant with ethics rules.