WASHINGTON — A television actor known for roles in "Arrested Development" and "Bob's Burgers" was arrested Wednesday on charges connected to the Jan. 6, 2021, Capitol riot.
Jay Johnston, 54, was taken into custody in California on one felony count of civil disorder and three other misdemeanor charges.
According to charging documents unsealed Wednesday in D.C. District Court, surveillance video and body-worn camera footage shows Johnston, wearing a camouflage bandana around his mouth and a leather jacket, making his way to the front of a mob that was facing off with police inside the Lower West Terrace Tunnel at the U.S. Capitol on Jan. 6. The tunnel was the scene of some of the most violent and prolonged assaults on officers that day.
Johnston is accused of helping to pass police riot shields backwards through the crowd which were then used to form a "shield wall." A group of rioters holding shields joined in a concerted "heave, ho" motion and attempted to push past the police line – crushing DC Police Officer Daniel Hodges against a doorframe in the process. Johnston is accused of joining in the push, although the initial complaint against him does not include assault charges.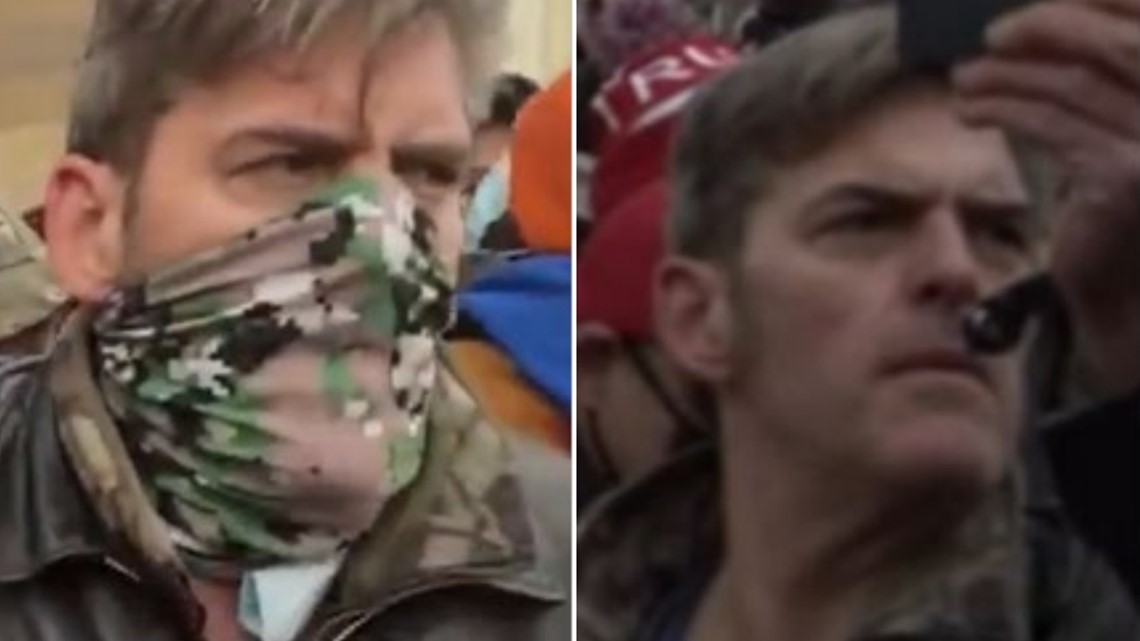 In early March 2021, prosecutors said, an attorney representing Johnston contacted the FBI's National Threat Operations Center and identified him as the individual pictured in photographs released by the bureau days earlier.
Johnston, an alum of Chicago's Second City comedy troupe, worked as a writer and actor for four seasons of HBO's "Mr. Show with Bob and David" before earning a recurring role on the Fox show "Arrested Development." Johnston voiced the character of Jimmy Pesto Sr. in the Fox animated comedy "Bob's Burgers" from 2011 until 2021.
As of Wednesday afternoon, no attorney had yet made an appearance on Johnston's behalf and an initial appearance had not yet been set.