MAINE, Maine — UPDATE: NEWS CENTER Maine has learned that Maine native Troy Barnies who has played basketball in Ukraine is safe. He and his wife are in Norway.
The situation in Ukraine escalated quickly since Troy Barnies last spoke with NEWS CENTER, Maine. Last week he described life in his city of Mykolaiv as "normal."
But just days later on Monday, Barnies said he got a phone call from his agent who told him he needed to leave Ukraine.
"I fully trust what my agent says, he's Latvian. He's from the Baltic countries, he understands the eastern European situations," Barnies said Thursday morning. "If he didn't call me I probably would have been still there, to be honest."
In a virtual interview from Norway, Barnies explained that he is safe and staying with his wife. He said he rushed to get out of Ukraine on Monday, with the help of officials from his basketball team.
He flew out of the Odessa airport in Ukraine, which is about two hours southwest of Mykolaiv. As of Thursday morning, that city has been the target of Russian military attacks.
Through group text messages, Barnies has been in constant communication with his Ukrainian teammates who have been told to stay at home and "wait" as the country announced a state of martial law Thursday.
"My teammates are sending me videos of like, [there are] actual missiles that hit outside [Mykolaiv]. Like jeez man, I was just there like three days ago," he added. "One teammate sent me a video of them, early in the morning, waiting for gas at the gas station and the line was like down the street."
Barnies said even up until late Wednesday night in Ukraine, many people did not expect the Russians to invade the country and escalate the situation despite tensions rising for weeks.
"And now that this war is literally on [the Ukrainians] border in their own county, it opened up everybody's eyes, no one was expecting this, literally nobody," he said.
The Auburn native said people he knows from Ukraine were "blindsided" by the invasion and no one he knew wanted this fight with Russia.
"This is insane to me, how I woke up, and then all of a sudden it's like a full attack from Russia," Barnies added.
Barnies does not know when he will return to Ukraine, or if he will return at all for the remainder of the basketball season. He said the professional league in Ukraine he plays for has suspended play indefinitely.
"I'm technically still [under] contract with [his team], we'll figure that out, obviously not today or anytime soon because of the situation," he added.
As Mainers and Americans around the country watch the Russian and Ukrainian situation unfold, Barnies said the vast majority of people he knows and spoke to in Ukraine did not want any war with Russia and the country has been forced to defend itself.
Below is the story that was aired on Feb. 16 which tells the details of his life in Ukraine as tensions mount.
Auburn native Troy Barnies said no matter where he is, he feels at ease on a basketball court. The Edward Little star played well enough in high school to earn a roster spot at the University of Maine. In 2011, he decided to further his career into the European professional ranks.
"Your basketball career kind of starts over after college, like you're a nobody overseas," he said Tuesday. "Each country has its own style."
For the past six months, Barnies has been playing professionally and living in Ukraine.
"It's been hectic, obviously," he added.
The country has been dominating international headlines as Russia's threat to invade Ukraine lingers. Barnies is currently in Mykolaiv, a city in the southwestern part of the country near the Black Sea. The city is also near the Crimean Peninsula, an area where the Russians invaded and annexed in 2014.
It has been business as usual there, according to Barnies who sent NEWS CENTER Maine videos of his walk to practice Tuesday night and he pointed out people are still shopping and kids are riding bikes and scooters.
But there was a little sense of chaos, Barnies added. When he and other Americans received a message from the U.S. Embassy telling them to leave the country, he didn't know what to do but his Ukrainian teammates provided much-needed support.
"They were trying to calm us down and they did a really good job of not only supporting how we were feeling in the situation but also giving us different information from both sides of it to make us feel better," he said.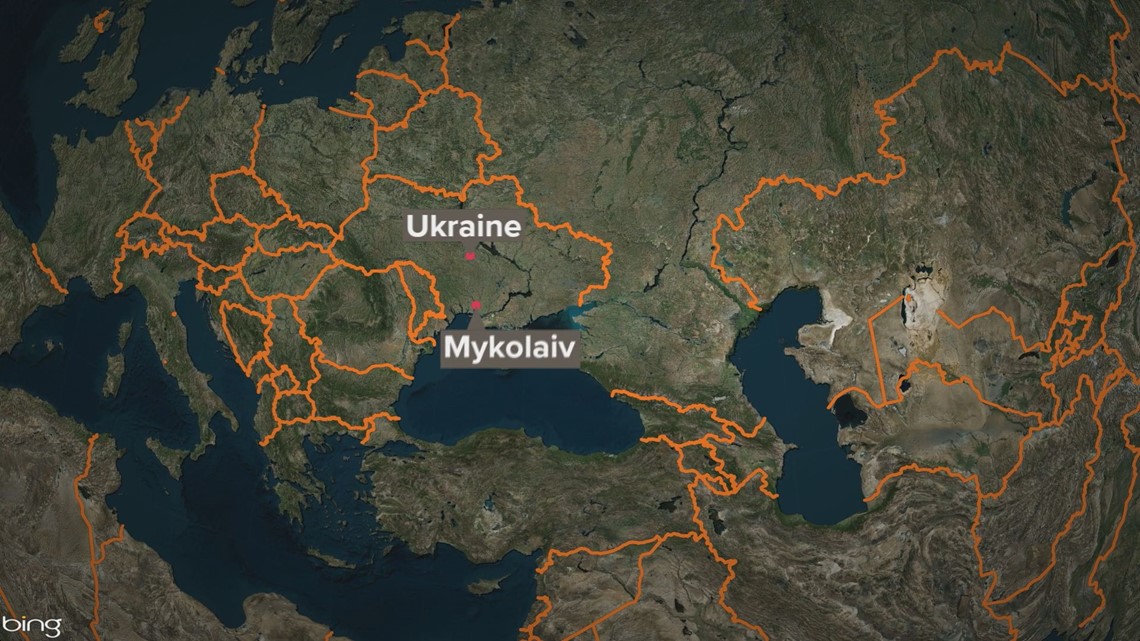 Barnies said about 70-percent of non-Ukrainian players have left the basketball league for the foreseeable future. Games are still being played, however, and Barnies and the four other foreigners on his team will take the court on Thursday after the league paused over the weekend.
Like the Ukrainians in his city, Barnies is "chilling" at his apartment and playing basketball, where even during international conflict, he can relax.
"I'm good, and it seems good here, and I trust the people that I'm with. And if something happens, I'll be taken care of, for sure," he said. "We would drive west toward Moldova or Romania, and their borders are open to us as refugees if something happens."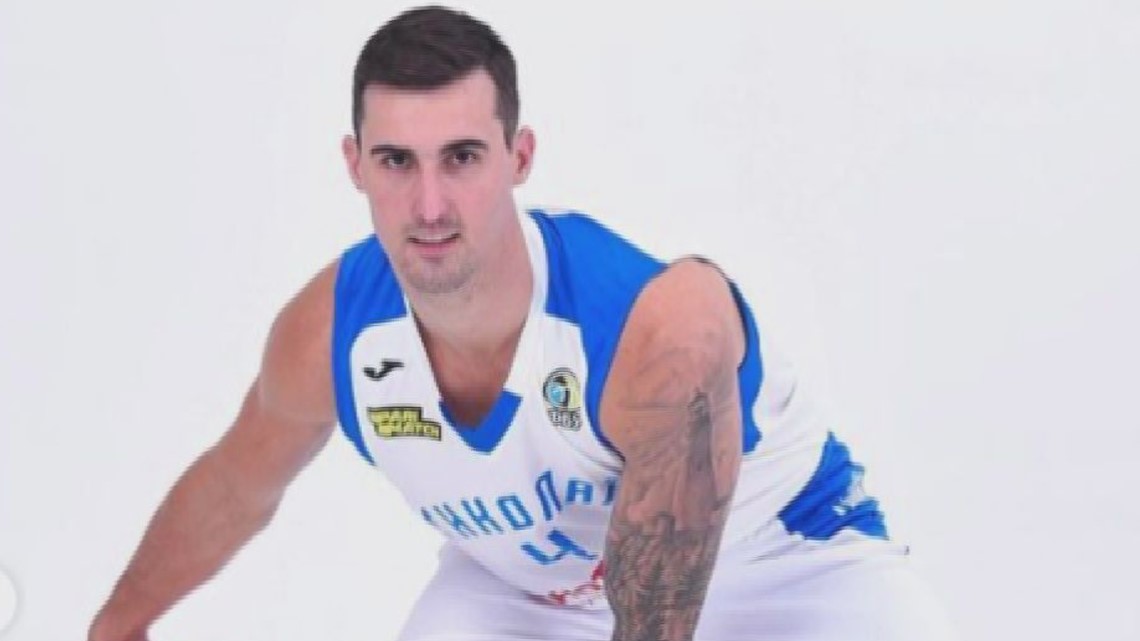 He said people back in Maine and the U.S. seem to be more concerned about the Russian military movements than people in Ukraine itself.
So for now, it's all business and basketball for Barnies as he continues his 11th year of playing professionally. He'll also be checking back in with people from home next week as his alma mater takes the floor in the annual high school basketball tournament.
"I've been following my guys at [Edward Little] all season long. They've been having a great season," Barnies added.