NEWS CENTER MAINE PORTRAITS is a series created to spotlight what it means to be a "Mainer." We are excited to introduce you to Mainers that have a special bond with this great state we call home. Meet Jason Paige Smith. Jason Paige Smith is a Maine photographer living in Orono. His newest project, "The Oldest State," shares the story of older Mainers still working at what they've done for years and making Maine better. Share his story to celebrate our Maine connections! jasonpaigesmith.com
Jason Paige Smith immediately fell in love with Maine after moving here from Boulder, Colorado, where he earned a master's degree in journalism. For a photographer, both places shared incredible scenery, making it a perfect fit.
But it's not all about the landscape for this Orono lensman. Acadia, the coastline and The County are all really beautiful places, Smith says, but ultimately, the people are what really bring it all together and "make Maine what it is."
Smith said his growth as a photographer comes from meeting different people, trying alternative techniques and coming up with new ideas.
His latest project entailed photographing a Maine lobsterman in his late 80s. The man has been working in the same harbor since he was 6 years old, still active and "doing things you wouldn't expect someone at his age to be doing."
"They're all characters in their own right. And every person has been a lot of fun to be around," Smith said. "I've really enjoyed my time working with each person I've photographed and learned a lot from everyone."
PHOTOS: Jason Paige Smith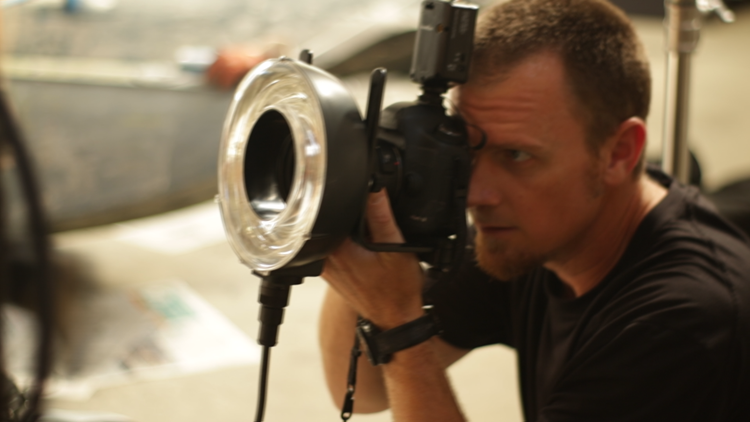 Smith said he's enjoys the challenge of seeking these Maine people out, getting to know them and telling their stories. He said you often don't hear about them.
"A lot of these people work behind the scenes, and they're not going to really come out and say much themselves," he said. "One of the challenges was just getting in touch with people who are out there and have great stories to tell - it's a process; it's something I enjoy."
Smith said one of his favorite parts of photography is the abundant conversation that happens when it's just him and another person out in a location.
"There's an element of adventure to it," Smith said. "It's kind of fun to go somewhere new and figure it out as you go along."
Do you know a Mainer who should be profiled? Do you know someone that embodies what it means to be a Mainer? We would love for you to forward us nominations. Please forward your ideas to portraits@NEWSCENTERmaine.com.