LEWISTON (NEWS CENTER Maine) -- On her birthday, Beth Edmonds went to the doctor for a routine visit. That was the day she got the diagnosis she would never forget. And that's when she discovered the Dempsey Center. She says they team there helped her fight and win her battle against breast cancer.
"As my doctor said when he called me up at my house, he said, you're in good hands and you're gonna be OK and that's really important to me," Edmonds said.
PHOTOS: 2018 Dempsey Challenge, Saturday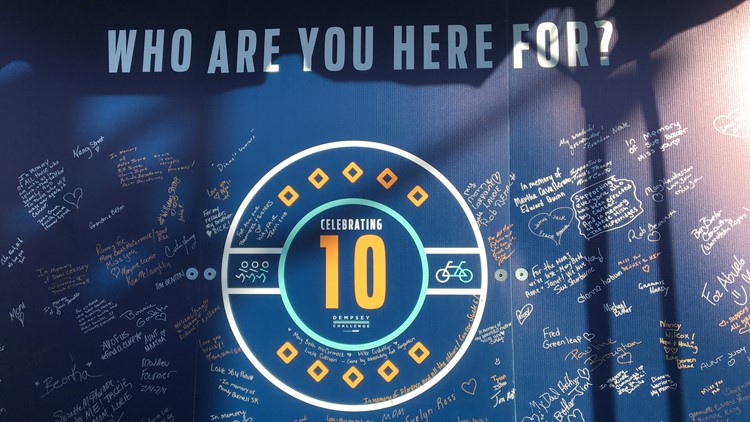 Two years later, she is cancer free. She is a survivor. This year is her first time walking in the survivors' walk at the Dempsey Challenge.
"I'll tell you, the Dempsey Center is just a wonderful wonderful place," Edmonds said. "The people are so kind and it makes the healing really work."
She said she felt a combination of excited and nervous to participate. She was there alone, but soon met many others who knew exactly what she had been through, because they had been through it too.
Fellow survivors like Christine Theriault. This was also her first year walking in the Survivors' Walk at the Dempsey Challenge.
"No matter what you're never alone," she said. "I'm a survivor and I went through a lot but then you come here to meet other people and it's good to hear that they've experienced similar things. You never feel alone."
The Dempsey Centers in both Lewiston and South Portland help provide free services thanks to the Dempsey Challenge, now in its 10th year. It's a two-day event featuring non-competitive run, walk and cycle challenges. In the last 9 years, the event has raised $10,518,528 with 34,577 people participating.