AUGUSTA (NEWS CENTER Maine) -- It's been decades since the beginning of the Vietnam War, and public opinion over the war led to shaming many veterans when they returned home. According to some at the Vietnam 50th Anniversary Observance at the Togus Theater, inside the VA Maine Healthcare System, this is the welcome home they have been waiting for.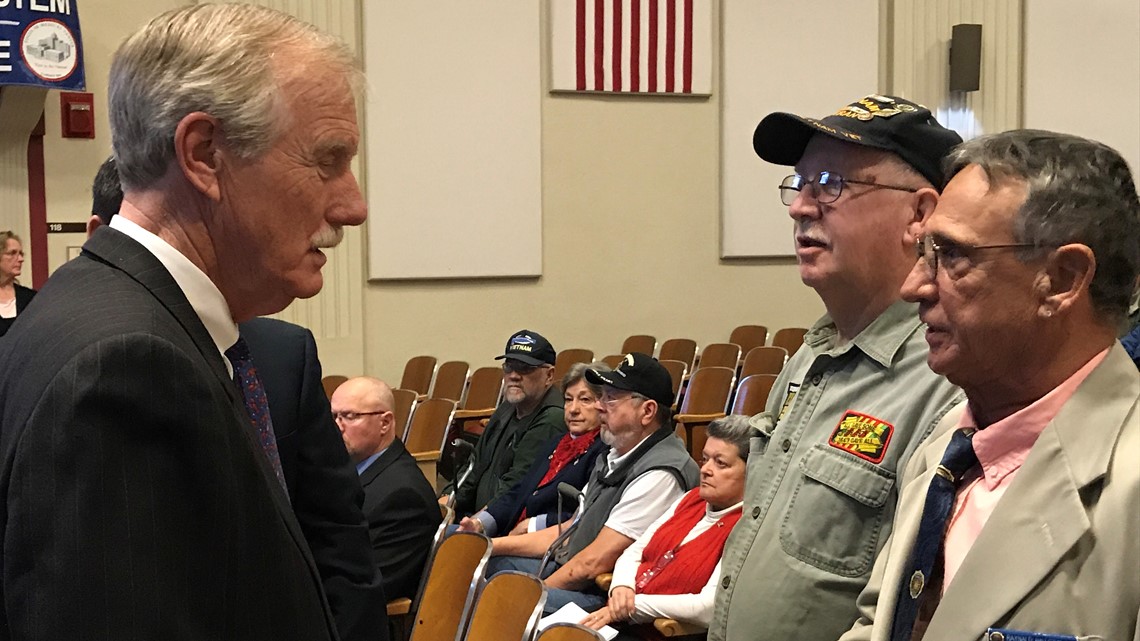 Governor Paul LePage (R) and Sen. Angus King (I-ME) spoke in front of a proud veteran crowd decorated with hats, jackets, vests, and patches showing their towns and military branches. They joined thousands of celebrations across the country during National Vietnam War Veterans Day.
Many also attended another ceremony at the Welcome Center in the State House and received a commemorative coin with the dots remembering the 343 killed and missing Maine soldiers in Vietnam.
National Vietnam War Veterans Day falls on March 29th annually and a new proclamation by Governor LePage makes it a state holiday.