SOUTH PORTLAND (NEWS CENTER Maine) -- A new app is changing the way people can monitor pollution and climate change in Maine's Casco Bay.
The app is called "Color by Numbers" and was created by nonprofit Friends of Casco Bay. It uses the Forel-Ule scale, which is a method to approximately determine the color of water. The different colors determine things like levels of pollution and abundance of plant life.
It's a way for researchers to keep track of changes and what's causing them within our waters. In Maine, the app is keeping track of changes within Casco Bay. You simply download the app, take a picture of the water, compare it to the color chart and hit send.
"We can't be everywhere all the time," said Cathy Ramsdell, executive director at Friends of Casco Bay. "We think this is a great excuse to get people close to the water on a regular basis."
The goal is to add these findings to nearly 30 years of data they collected.
"Things are changing and they are changing quickly," Ramsdell said. "People are noticing it in the weather patterns, they are seeing how much shore erosion there is, the tides are getting higher."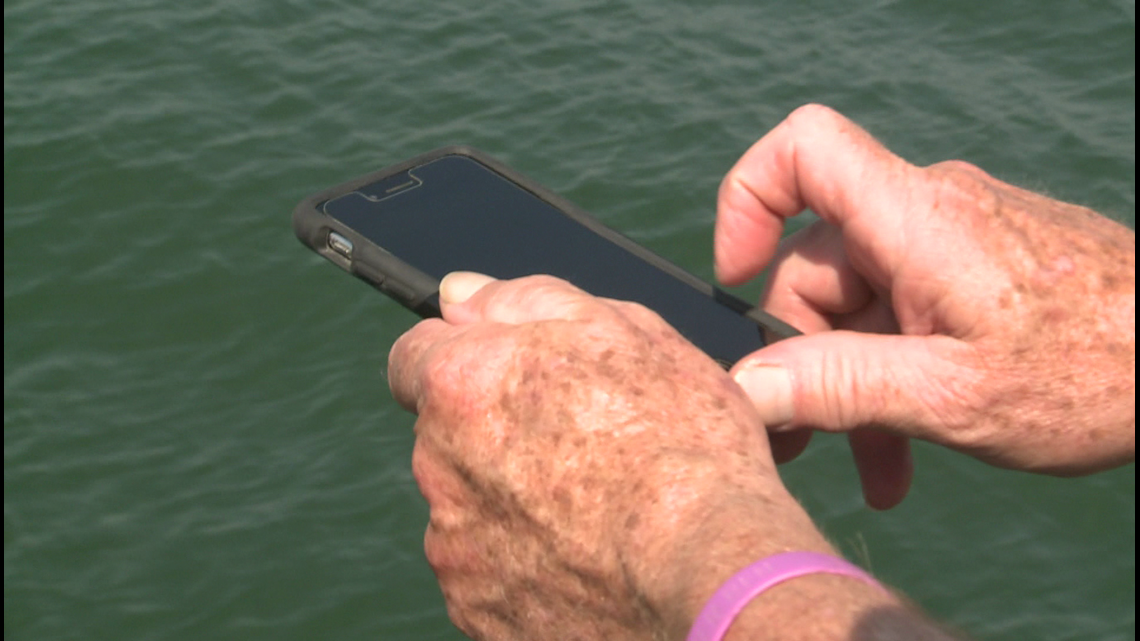 Other researchers have already used this type of data to figure out what is impacting the Gulf of Maine. Ramsdell says the results have been pretty dramatic.
"The Gulf of Maine has gone from a nice green-blue color to a yellow-brown color," she said. "We don't really have quantities of in-shore data."
Which is where volunteers like Richard Frantz come in. Frantz is one of the few dozen people who use the app regularly to help collect data.
"I'll usually walk like a quarter mile down the road and take pictures along the way," Frantz said. "That's all there is to it from my stand-point and then it's up to the people who interpret all this data -- very quick and easy."
If you would like to learn more about the app, click here.