State Representative August Pfluger spent Saturday in Del Rio, speaking to border and city officials about the current influx of predominantly Haitian migrants being detained by US immigration agents The number of migrants topped 15,000 over the weekend and is expected to grow by thousands in the coming days.
Pfluger spoke over the phone Saturday evening as he returned to San Angelo.
"In one week we've gone from maybe one or two thousand to and it's being reported that now it's close to 17,000," Pfluger said. "It's just a tragic situation that speaks to the lack of control, security and safety that the administration has on this situation."
Pfluger praised Gov. Greg Abbott's attempts to contain the situation, including a $2 billion security bill signed last week.
"The governor is dealing with it. The administration is nowhere to be found. I spoke to the governor on the phone today. He said he's putting a thousand more personnel there, a mixture of DPS troopers and national guard troops. That's how you deal with it. We're going to uphold the rule of law, we are going to hold those accountable who are breaking the law. We're going to secure a perimeter along with the county and the city of Del Rio, and we're going to gain control of the situation. And that's what you do. I mean that's leadership, unlike what we see out of an administration who is nowhere to be found on this."
Pfluger said the effects of the migrant build-up in Del Rio will ripple throughout every Texas community, including the Concho Valley and Big Country.
"We're seeing most or all DPS officers are being impacted by this. Every county is going to be providing more DPS officers, which means we don't have back up," Pfluger said. "And just the sheer numbers, 1.2 million people, two million expected this year. Those people are roaming through our communities."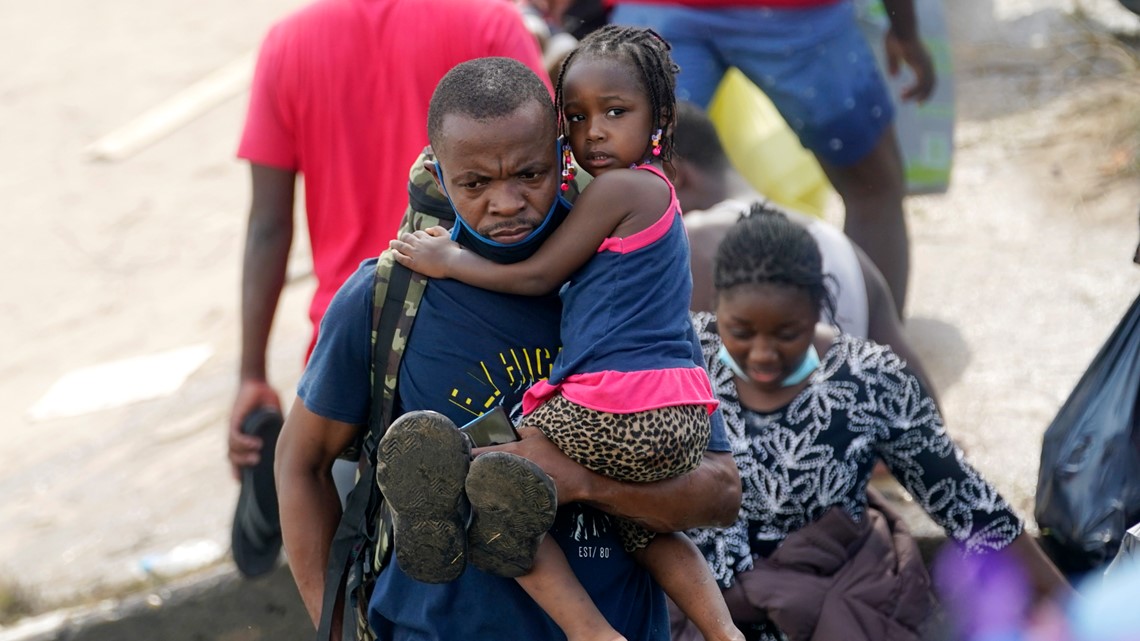 "These people who are here, they've been in Central or South America for up to two or three years. So they were not escaping as refugees from Haiti in the recent days or months. These people have been there in Venezuela, in Panama, in Mexico, other Central American countries like Honduras, Guatemala, They've been waiting, and when the administration stopped the deportation flights to Haiti, that's when they surged. Our hearts go out to what has happened in Haiti. Of course that has been a terrible situation. We want their government to be stable and make sure that it doesn't get any worse, but that is not directly affecting the situation here."
US Customs and Border Protection have closed the port in Del Rio, making Eagle Pass - approximately 60 miles southeast - the nearest port of entry.
"The mayor of Del Rio says that there's $35 million in trade that passes through that port every single day," Pfluger said. "So to close that down, that is a major, major deal when it comes to the amount of trade that goes between Texas and Mexico. Whether it's Afghanistan or whether it's the border crisis or the impending economic crisis of $3.5 trillion, rising inflation and taxes, the administration continues to limp into crises instead of leading us out of them, leading us into security and prosperity."