SOUTH PORTLAND, Maine — Goats continue to help the City of South Portland with an invasive plant problem.
The goats were brought to Yerxa Park Wednesday, September 4th to help clear Japanese Knotweed, a non-native, invasive plant that had taken over the park.
Since South Portland banned synthetic pesticides, city officials had to find an alternative way to defeat the aggressive vegetation.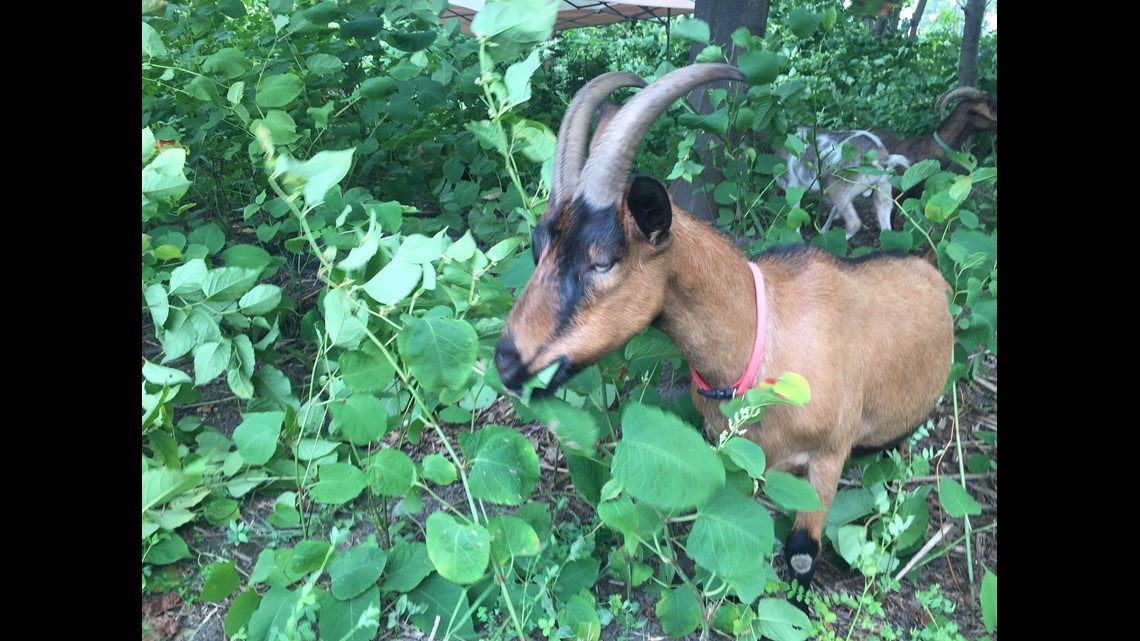 Last year the city decided to give goats a try. It worked so well, the goats from a company called Scapegoats in Kennebunk, were invited back this year.
When the goats arrived last week, the park was overrun with Japanese Knotweed. It was less dense than last year, but still overgrown.
Now, seven goats and five days later, the part of the park where the goats were corralled, is cleared.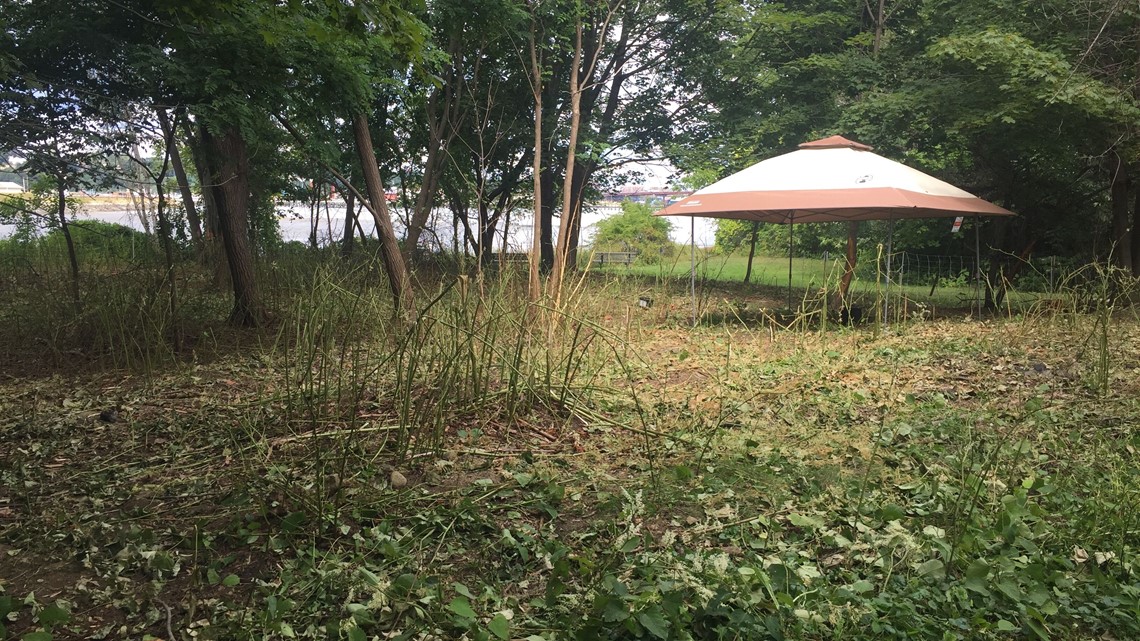 City officials say the goats exceeded their expectations.
"We had to expand the area to accommodate them because they've eaten everything" said Fred Dillion, South Portland's Stormwater Coordinator.
The city is hoping the project will give residents an idea of what they can do if they have an invasive plant problem.
"What we hope to do is demonstrate if they (residents) have an invasive problem in their yard, because the ordinance won't allow them to use synthetic pesticides, they can bring in goats and use them instead and see this kind of benefit we see here. We see that as a great step to promote sustainable land care practices, be a greener community."
The goats are expected to take two days to clear the new expanded area.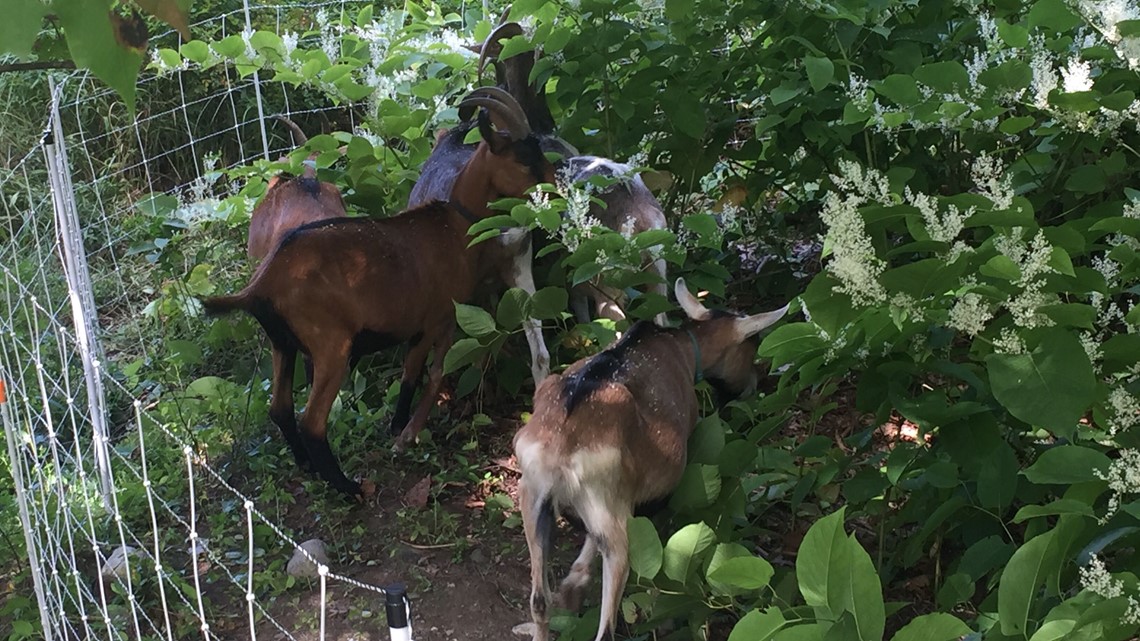 Once the goats are finished city workers will cover the area in landscape fabric to smother the knotweed and eventually make way for native plants and a revitalized city park.