Maine Deputy Murder: Suspected killer being held without bail
John Williams has been charged with "intentional and knowing murder."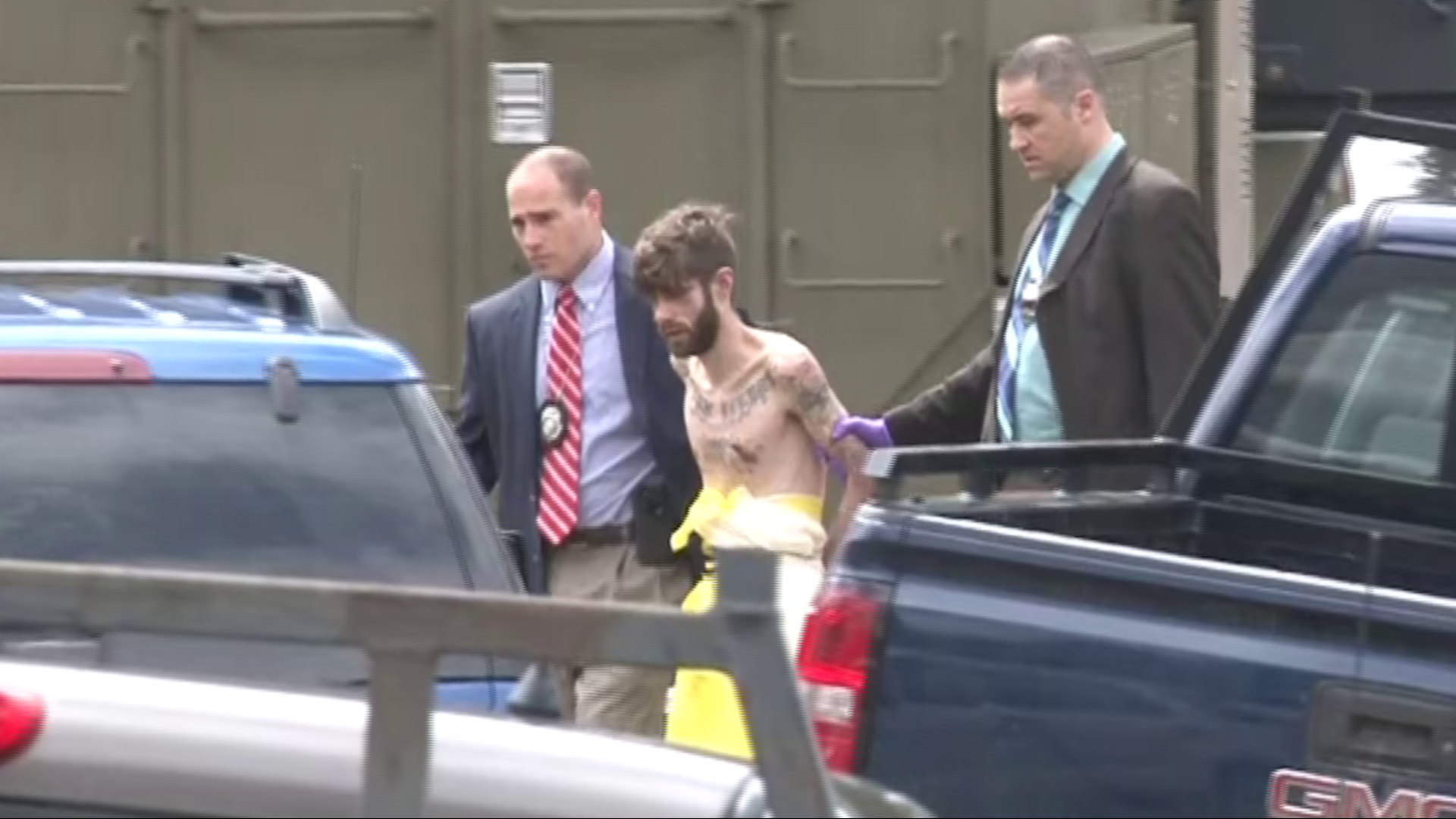 :
lass="chapter-marker" data-title="placeholder">NORRIDGEWOCK (NEWS CENTER Maine) — The man accused of shooting and killing Somerset County Sheriff's Deputy Cpl. Eugene Cole made his first appearance in court Monday.
John Williams, 29, was captured by police on April 28 after a massive four-day manhunt.
WILLIAMS' INITIAL COURT APPEARANCE
:
John Williams entered a no plea in court Monday to the charge of "intentional and knowing murder" and a hearing on bail will be held at a future date, although the temporary release appears highly unlikely.
Documents released in court state Cpl. Cole's cause of death was a gunshot wound that perforated his spinal cord. They state that his body was found at about 7:30 a.m.
Cpl. Cole's wife released a statement Monday, speaking out about the incident and thanking those who have reached out to offer their condolences.
"The last five days have been the purest form of hell and torture," she said. "The waiting when they couldn't find his body, the finality when they did, and the uncertainty of the days that followed."
Meanwhile, the Maine State Police defended its release of a photo taken by members of the arrest team Saturday. The photo was used to verify Williams' identity with the command center after what they described as a lack of cooperation from the suspect in confirming an identity himself.
Williams is shirtless in the photo and handcuffed, and an officer is seen clutching his hair to show his face. The release of the photo sparked controversy, both positive and negative.
Yarmouth, Massachusetts, Police Chief Frank Frederickson, head of a department which lost its own officer to a murder within the last month, commented on Somerset County's loss of Cpl. Cole.
"Support your sheriff's office, your police department," Chief Frederickson said. "Let them know how important they are to you."
DAY 4 MANHUNT ENDS
:
An intense, four-day manhunt for the fugitive suspected of murdering a Somerset County sheriff's deputy, John Williams, ended in his capture Saturday.
"Tonight citizens of Somerset County can sleep well," Somerset County Sheriff Dale Lancaster said at a press conference Saturday afternoon.
Williams, 29, was found alive at 12:43 p.m. about a half-mile into the woods west of Route 139 in Norridgewock near Bear Mountain Road and Lost Brook. He was arrested by a search group comprised of members from the Maine State Police, Maine Warden Service, Fairfield Police Department and FBI. He was checked briefly by EMS then taken to the Waterville Police Department for questioning.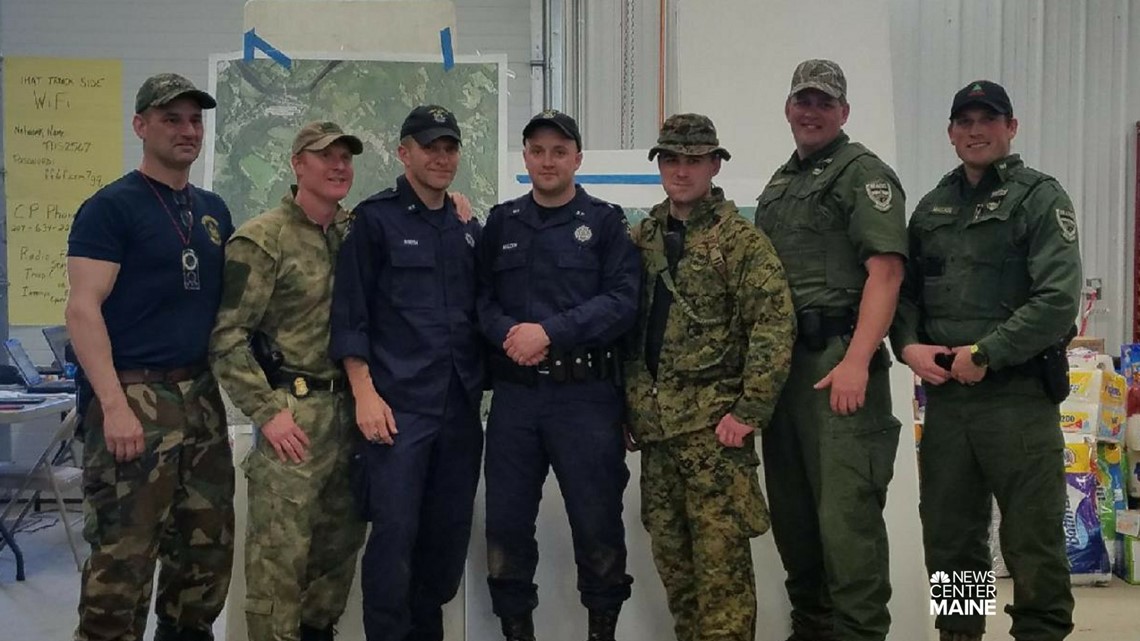 Williams was then taken to the Maine State Prison in Warren where he'll remain pending an upcoming court date anticipated to happen early next week. The Maine Department of Corrections Commissioner, Joseph Fitzpatrick, said Williams is being held in a "high custody" cell. Williams will stay in a single cell designated for any inmate that presents a need for higher security.
More than 200 law enforcement officers from Maine, New Hampshire and Massachusetts were involved in the search by land and air.
Williams was found naked about a half-mile back from Norridgewock Road, according to a law enforcement officer close to the investigation. A search team of seven men surrounded a camp where Williams was spotted inside and took the fugitive by "surprise" when he exited the camp. Williams "surrendered" to law enforcement after being spotted by police.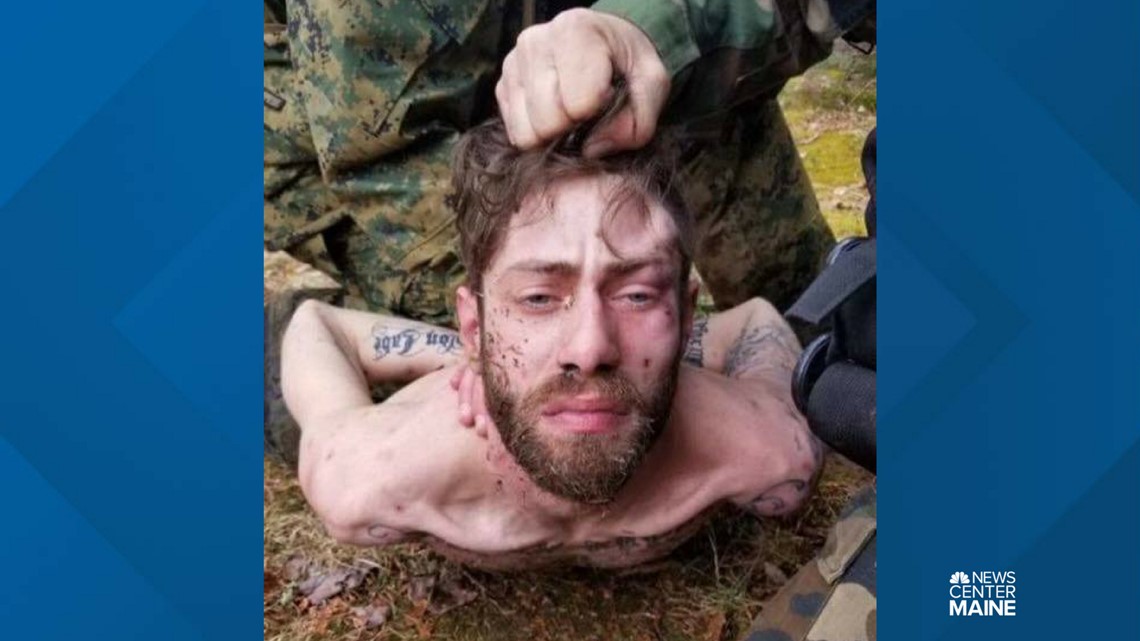 Lt. Col. John Cody of the Maine State Police said from the beginning of the four-day search, law enforcement believed they had contained Williams to a wooded area near Bear Mountain Road and Lost Brook. While conducting searches police noticed fresh tracks that ultimately led them to the camp.
Williams' arrest ends a phase of the crisis, but an investigation into his alleged connection continues and a criminal trial lies ahead.
Four-day manhunt for suspected police killer
Early on Saturday, residents near Martin Stream Road, Route 139, Route 8 and the Norridgewock area were asked to provide law enforcement with any game camera footage they may have to aid in the manhunt search.
Lancaster read aloud a statement from Cpl. Eugene Cole's widow:
"I urge Mr. Williams to turn himself in, or at least reach out to law enforcement. Mr. Williams, be assured you'll be treated the same way Corporal Cole would've treated you if you had given him the opportunity: with dignity and respect. We just want you to talk to someone. Even after all you have put us through, this is all we are asking of you. Please, please talk to us."
Maine Warden Service Lt. Dan Scott said the search area for Williams is more than 25 square miles, mostly of fairly remote locations.
"It's challenging," Lt. Scott said. "The weather has been difficult for us. It's limited the use of our air assets. It's cold, it's wet."
DAY 3 OF MANHUNT
:
"The unknown is what's the scariest," she said.
"I have to forgive. I have done that. I have to pray for his family. They are victims as well," he said.
Gov. LePage issued an "emergency proclamation" Friday afternoon effectively suspending hunting — including turkey — in parts (map here) of Norridgewock, Skowhegan and Fairfield due to the manhunt for Williams. Turkey season begins soon and wardens are concerned for both the safety of law enforcement searching for the suspect and hunters taking part in the recreational activity.
After alluding authorities for three days, police said they want to talk to John Williams."We will do anything to resolve this situation peacefully," Somerset Sheriff Dale Lancaster said at a press conference Friday morning.
Police say they believe Williams might want to speak to them and they are "willing to listen." They are asking him to reach out to police. Family and friends of John Williams have been cooperating with authorities. Police say they have been tracking his movements up until 3 a.m. on Wednesday morning after Deputy Eugene Cole was shot and killed and later found in Norridgewock outside a home on Mercer Road.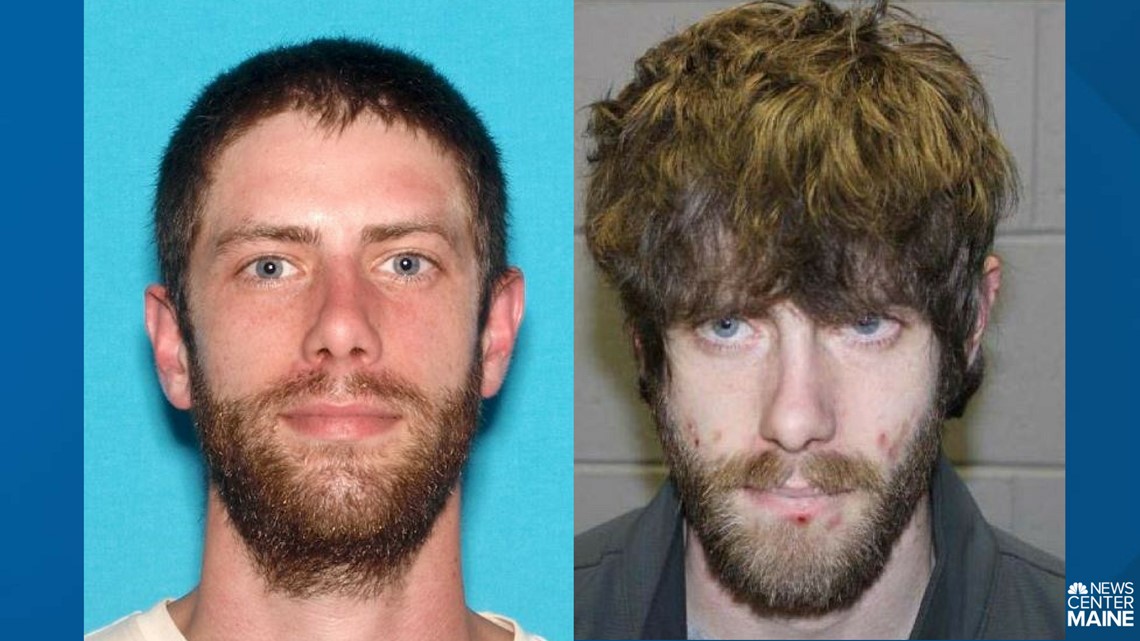 Lancaster said close to 200 officers from multiple agencies would focus their search for Williams on Friday in the area of Martin Stream Road in Norridgewock close to the Fairfield town line. Police are also going door-to-door and searching by air with helicopters and airplanes.
DAY 2 OF MANHUNT
:
The FBI announced on Thursday afternoon a $20,000 reward for information leading to the arrest of suspect John Williams.
Earlier in the day, officers asked Williams to turn himself into police after more than 24 hours of searching for the suspect in the shooting death of a Somerset County Sheriff's deputy.
Somerset County Sheriff Dale Lancaster told reporters that close to 200 officers from Maine, New Hampshire and Massachusetts were continuing the multi-agency manhunt for Williams. Officials believe Williams is still in Somerset County where Corporal Eugene Cole was shot and killed.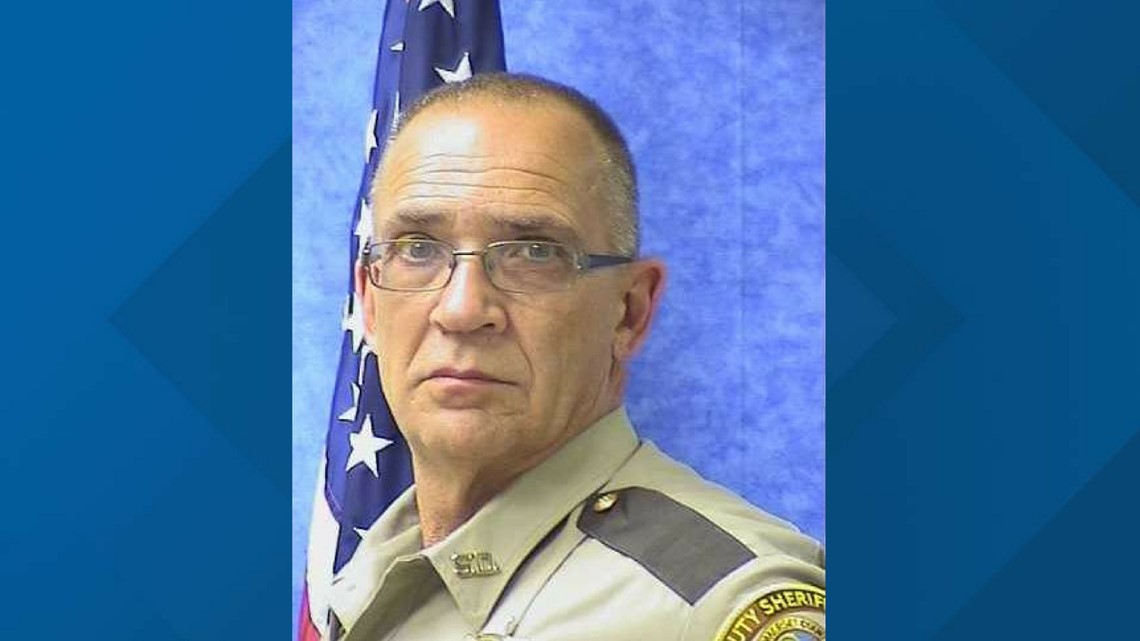 In the FBI's seeking information poster release, photos of Williams' tattoos are shown. The FBI describes them in detail, stating he has at least eight tattoos:
'SEVEN ELEVEN' on chest, below collar bones
'est' in between pectorals
'WILLIAMS' on lower abdomen, above navel
Half-sleeve on left arm
'Semper' on upper-right arm
'Fidelis' on upper-left arm
Small safety selector symbol on back of left hand
'Molon Labe' on right forearm
The FBI notes that, according to record checks, Williams does not have military experience.
"Mr. Williams poses a very real large danger to the public," said FBI Boston Special Agent Harold Shaw. "We're hoping this reward incentivizes anyone with information about his whereabouts to contact law enforcement."
A former Orono roommate of Williams, who wanted to remain anonymous, and a coworker, Chris Shulenski, spoke to NEWS CENTER Maine on Thursday. Both said Williams had told them he did not want to go back to prison, in regards to a separate case that he was due in court in Massachusetts for and both said they thought Williams would not be taken alive.
Several school districts across Somerset County, including in Norridgewock and Fairfield, were under what's called "lockout" Thursday, as the search for Williams entered a second day.
NEWS CENTER Maine spoke with a 74-year-old retired mill worker in Madison, also named John Williams, who had received numerous threats since the murder of Cpl. Cole. "The phone started ringing and it didn't stop all day long," Williams said.
Somerset County Chief Deputy revealed Thursday that Cpl Cole's uncle, Charlie Baker, was also a deputy with the department who happened to die in the line of duty. Baker was killed in a car crash in 1999.
A resident of Bear Mountain Road, around the corner from an area of interest for police Thursday, told NEWS CENTER Maine the suspect had more to fear from residents there than they had to fear from him."We all have guns," he said. "We all know how to use them."
DAY 1 OF MANHUNT
:
Police along with FBI agents spent all hours of the day on Wednesday, April 25, searching for Williams. Police had guns drawn in front of the home on Jones Street in Madison where neighbors say Williams lives. Eventually, officers got into the home late Wednesday night and determined Williams was not there.
At around 6:30 p.m., the Maine State Police tactical team was seen regrouping outside the fire station in Norridgewock before returning to Jones Street in Madison. Cell phone video sent to NEWS CENTER Maine shows authorities trying to make an entrance into one of the homes.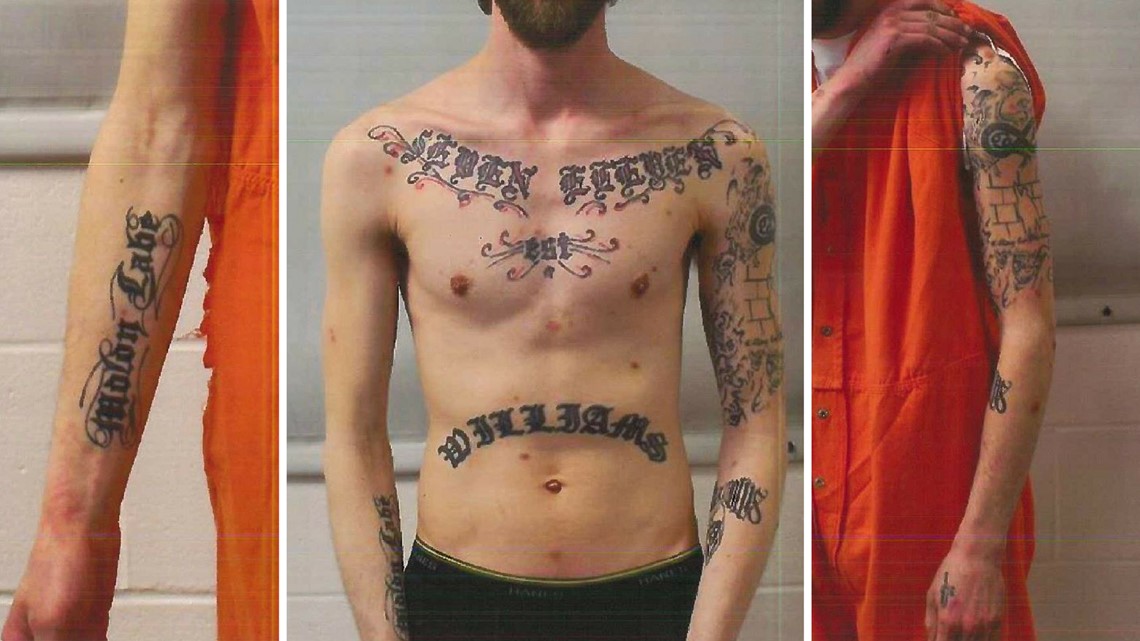 Negotiating attempts could be heard coming from a megaphone or loudspeaker, declaring the existence of a search warrant for the address and asking the resident or residents of the home to contact police or meet them outside, assuring safety and assistance in return for cooperation.
Neighbors in the Jones Street area were forced to evacuate.
It's still unclear what police found at the residence.
FBI agents were aiding in the manhunt and a national alert was issued early Wednesday.
Police ordered Mill Stream Elementary School in Norridgewock to close and a section of Route 2 was closed as well. Schools in Oakland, Norridgewock, and Fairfield all enacted lockdown or lockout procedures Wednesday as the manhunt continued.
TIMELINE: What happened
:
1:00 - 2:00 a.m. | Cpl Eugene Cole was killed on Wednesday, according to police.
1:45 a.m. | Police say Williams stole Cole's fully-marked cruiser and then drove to a Cumberland Farms on Waterville Road in Norridgewock, where he committed a theft around 1:45 a.m.
5:00 a.m. | Cole's cruiser was found around 5 a.m. on Martin Stream Road in Norridgewock. Police say Williams ran off on foot.
7:15 a.m. | The body of Cpl Eugene Cole is found by a retired teacher Kimberly Sirois, on her property at 16 Mercer Road in Norridgewock. Williams lived with Sirois for several years
12:43 p.m. | A crew of seven law enforcement officers capture Williams.
5:30 p.m. | Williams is taken to the Maine State Prison in Warren.
1:30 p.m. | Williams is scheduled to appear before a judge in Augusta.
JOHN WILLIAMS: What we know
:
Williams, 29, has a drug problem according to those close to him and we know he had run-ins with police in the past.
Early this year, on March 22, Massachusetts state troopers in Haverhill arrested Williams on firearms violations along with his girlfriend, Kristina Pomerleau. His bail was set at $10,000.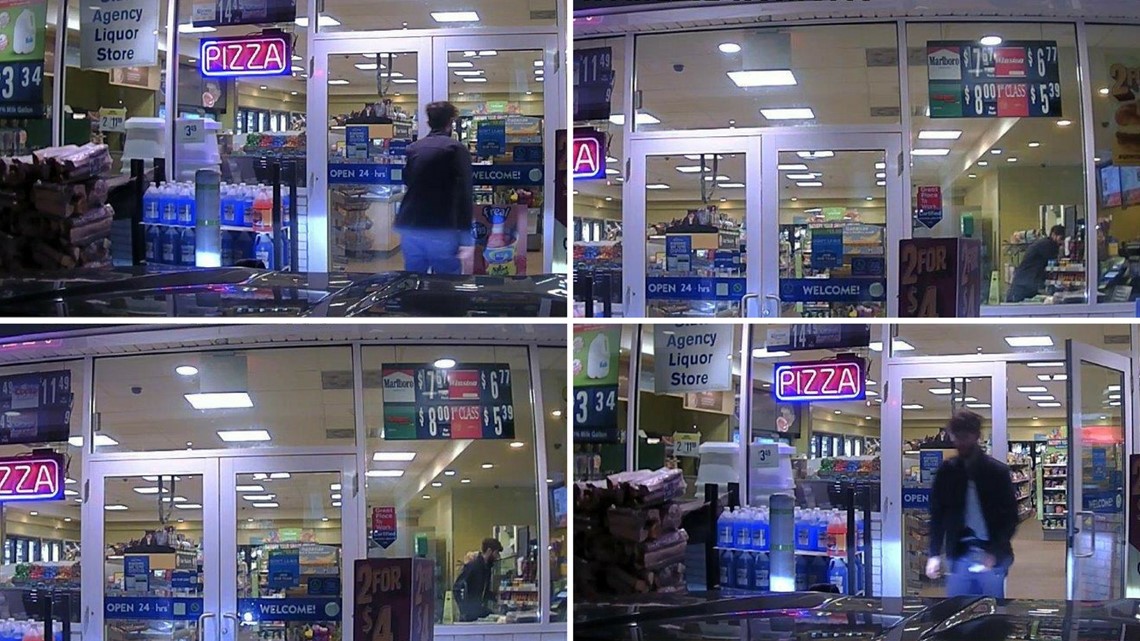 Williams was supposed to appear in court Wednesday, April 25, in Massachusetts, the same day he is suspected to have killed Cpl. Cole. Williams also pleaded guilty to a misdemeanor theft charge in Norridgewock in 2007.
Officer Cole was one of the officers involved in arresting Pomerleau on Saturday, April 21, in Norridgewock for drug charges and operating with a suspended license.
Pomerleau is currently a the Somerset County Jail.
Williams went to Skowhegan High School and was the vice president of his sophomore class.
Retired teacher Kimberly Sirois says she raised Williams and he is like a son to her. He lived with Sirois at her home on Martin Stream Road in Norridgewock, on and off from 2003 until December of 2017 when she kicked him out because of his drug use.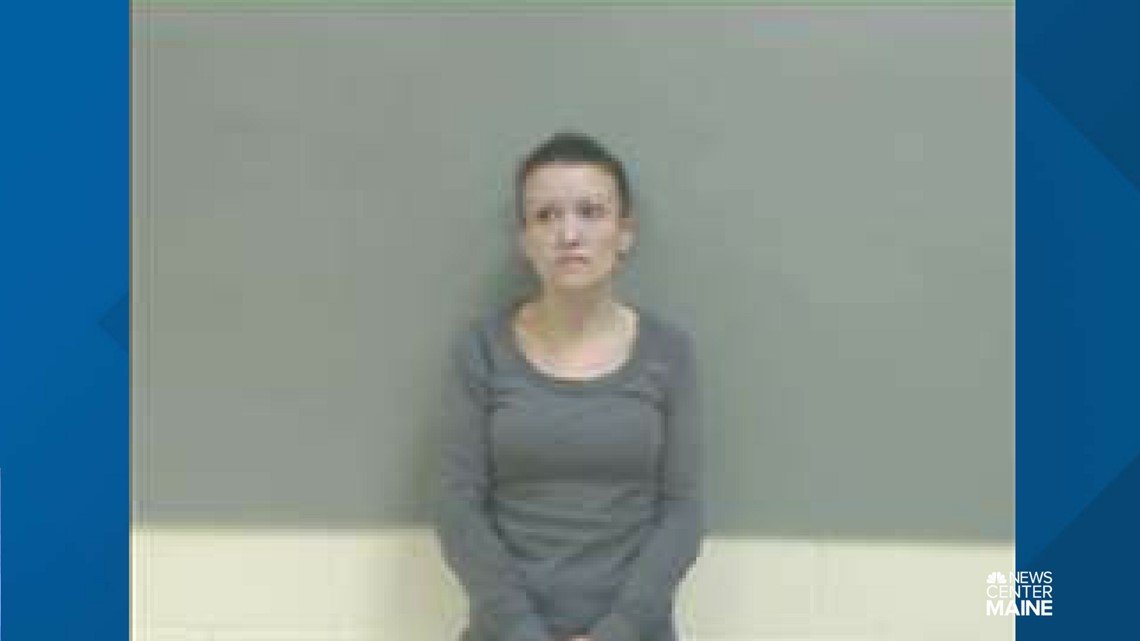 "I want him to come home. I would love for him to turn himself in," Sirois tearfully pleaded on Friday.
Neighbor Bobby Bishop said Williams lived at 16 Jones Street in Madison. According to Bishop, several people in their 20s and 30s live at the home. Bishop says Williams was not very sociable but would say hello.
A former Orono roommate of Williams said he last saw Williams on Monday in Madison and encouraged him to appear at his court hearing in Haverhill, Massachusetts. Williams reportedly told his roommate he did not want to go back to prison.
Charles Shulenski of Skowhegan used to work with Williams at Smith Mountain Investments where they traveled out of state repairing telephone poles. Williams only worked at the company for three weeks in August of 2017 according to his former boss, Jim Smith.
Shulenski said he hadn't seen Williams in months but got a text from him at about 1 a.m. Wednesday, April 25, asking for a ride. Shulenski said he picked him up at a housing complex in Skowhegan and dropped Williams off at a home in Norridgewock at about 1:30 a.m. Shulenski is believed to be the last person to see Williams.
The FBI has confirmed that Williams had no known military experience.
CORPORAL EUGENE COLE: What we know
:
Cpl. Eugene Cole was known to his friends and family as Gene or Geno, according to his brother Tom Cole. The 61-year-old is described by fellow law enforcement officers as hard-working and honest.
Cole leaves behind his wife Sheryl and their four grown children, David, Joe, Phil, and Jill, as well as three grandchildren and one grandchild. Cole and Sheryl raised their four children in the close-knit community of Norridgewock.
Cole began working for the sheriff's office in 2004 after giving up his electronics business that had started to decline in 2000, according to his brother Tom. His son, David, encouraged his dad to become an officer and they both went through the Maine State Police Academy together. Eugene was in his late 40's when he was attending the Academy surrounded by his son and other younger cadets. His brother said Cole was teased as being the 'old man' but surpassed others half his age in fitness tests.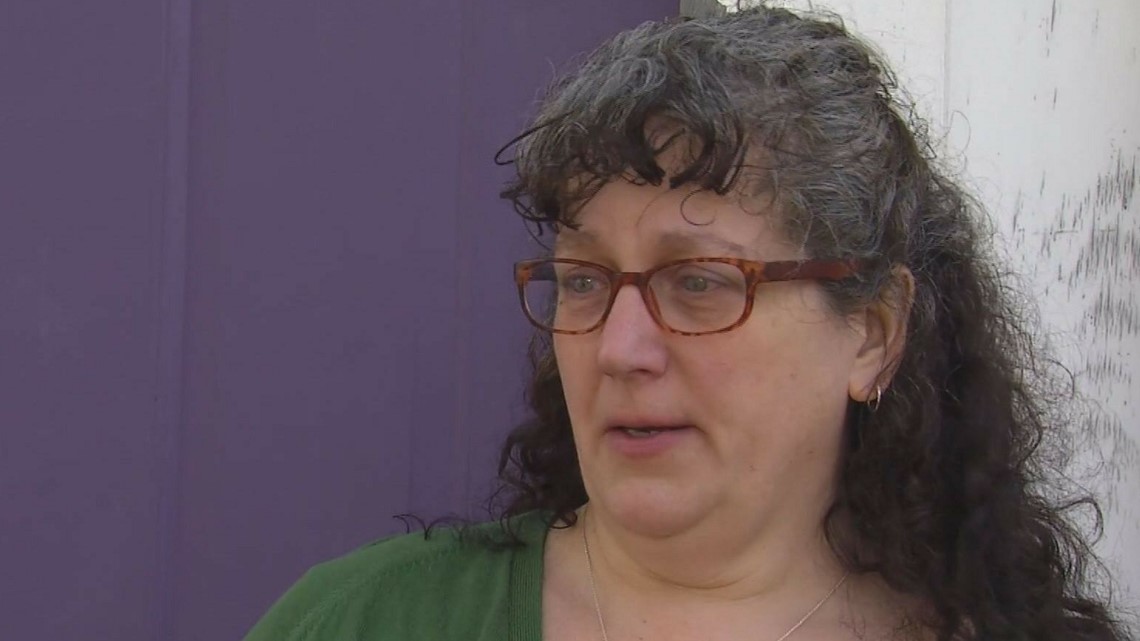 David Cole is now the K-9 Officer for the Somerset County Sheriff's Office.
Cole was the oldest of five siblings, four brothers, and a sister. Eugene Cole and his older brother played in a band when they were younger called the Borderline Express. Cole also served in the U.S. Army.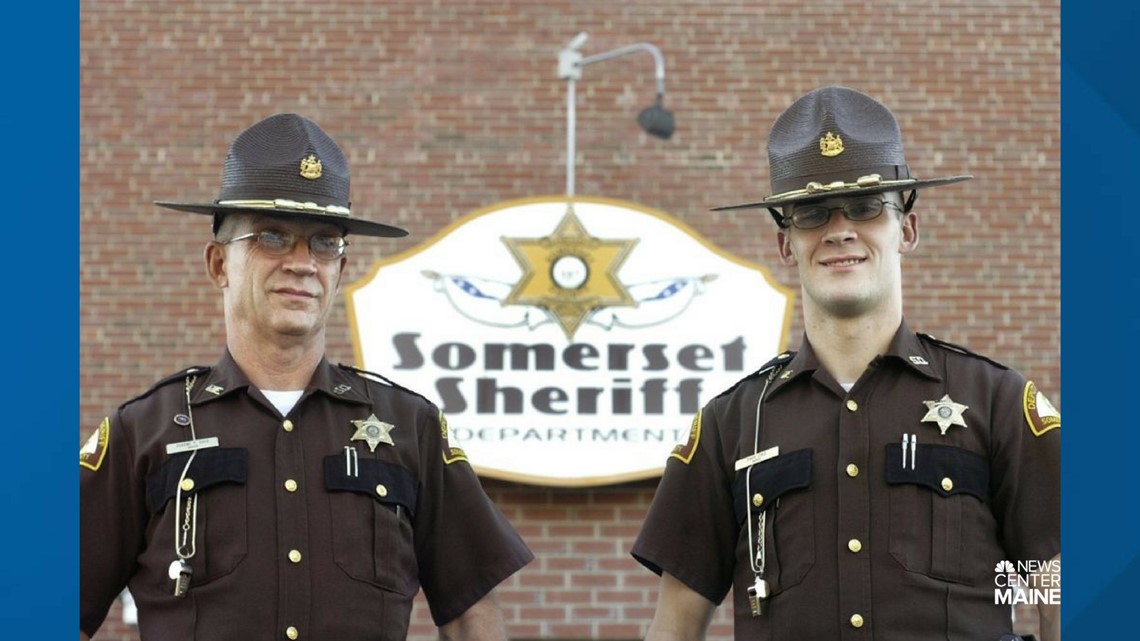 "Gene was my hero, he protected me all his life and teaches me things," Tom Cole said of his brother.
Cole's uncle also worked for the Somerset County Sheriff's Office. He died while on duty in a car accident in 1999.
Cole was one of the officers involved in the arrest of the alleged killer's girlfriend, Kristina Pomerleau. Pomerleau, of Norridgewock, was arrested on Saturday, April 21 on drug charges and for operating with a suspended license.
Eugene Cole's official obituary is here
FUNERAL ARRANGEMENTS FOR CPL COLE
:
There will a private viewing service at the Smart Edwards Funeral Home at 184 Madison Avenue in Skowhegan Saturday, May 5 in the afternoon.
A public viewing will be held at the Skowhegan Armory on Sunday, May 6, from 4-7 p.m. A funeral service will be held on Monday, May 7, at noon at the Cross Center in Bangor.
HISTORY OF POLICE DEATHS IN MAINE
:
The last Maine law enforcement officer to die in a shooting was Detective Giles Landry. Det. Landry was shot to death on March 31, 1989, while investigating a child abuse complaint in Leeds. The gunman also killed a woman who had been talking to Det. Landry before turning the gun on himself. Landry joined the Maine State Police in 1976 and was promoted to detective in 1988.
Fryeburg Police Officer Nate Desjardins was killed in the line of duty June 6, 2017, in a boat crash in Fryeburg. Desjardins was on his first day of water rescue training. He was Maine's 84th law enforcement line-of-duty death.
The first line-of-duty death in Maine was Ebenezer Parker, who was killed in 1808 while working for the Cumberland County Sheriff's Department.