A clipper system may bring a change from rain to snow to parts of the state Tuesday night.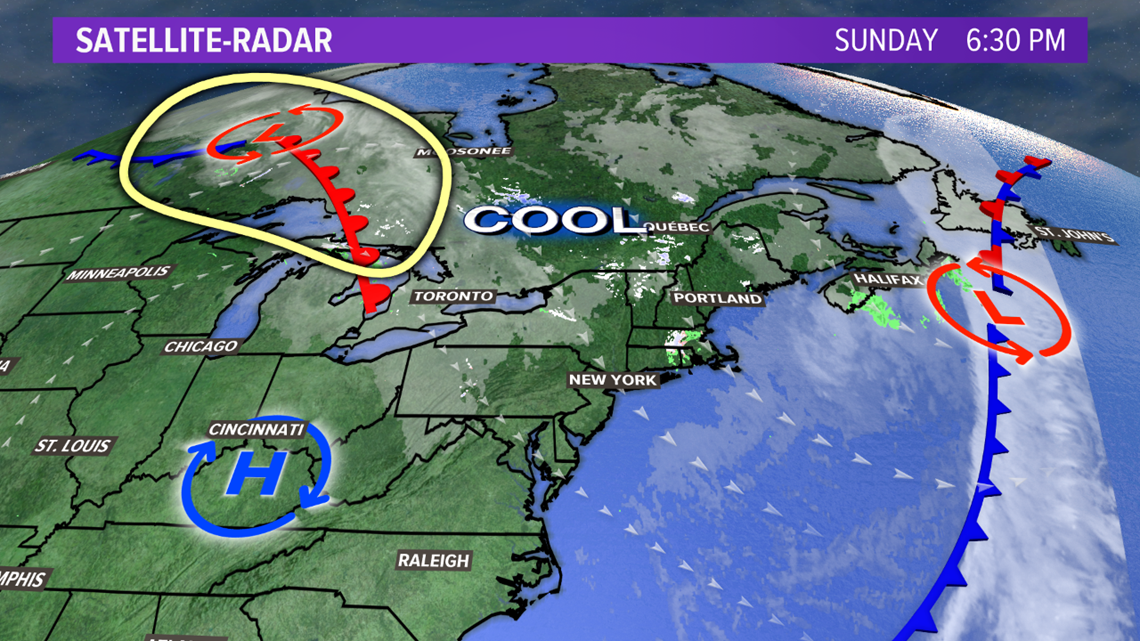 Right now, there's not much to it. The system started in Alberta Canada; that's why we call them "Alberta clippers". It's now moving through Manitoba and Ontario. They're typically weak systems, but can bring rain and snow during the cold season.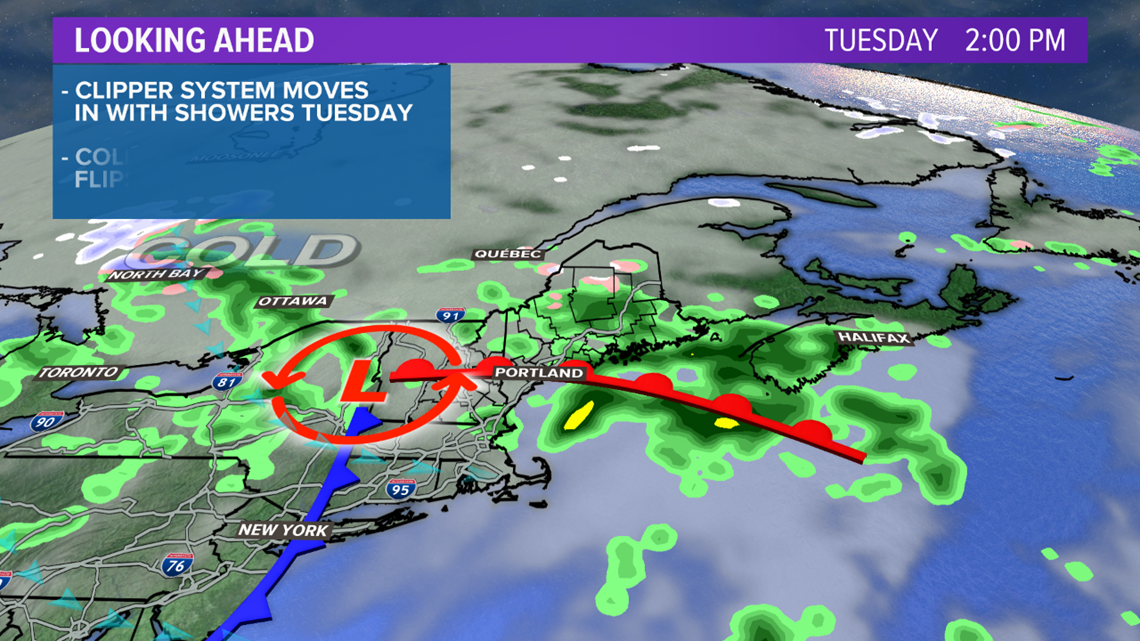 Tuesday morning likely starts dry. During the midday and afternoon, showers will develop. It'll be warm enough for rain in most spots, with temps hitting the 50 degree mark in central and southern Maine.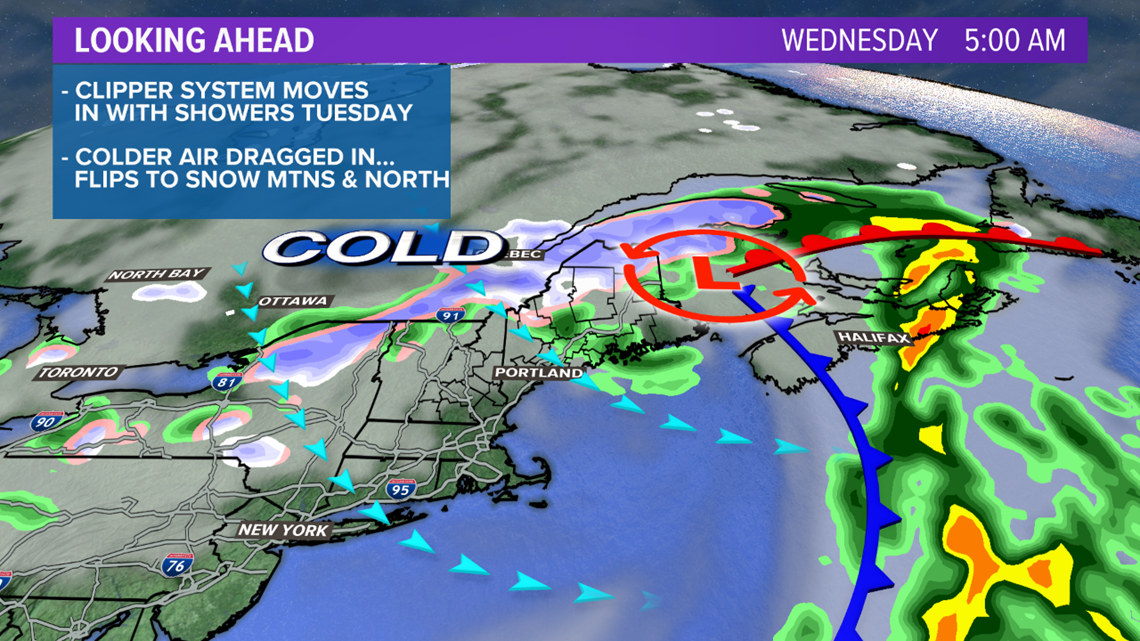 A flip from rain to snow is likely Tuesday night and Wednesday morning in Aroostook County, western and northern Maine, as the clipper intensifies to our east, dragging colder air in.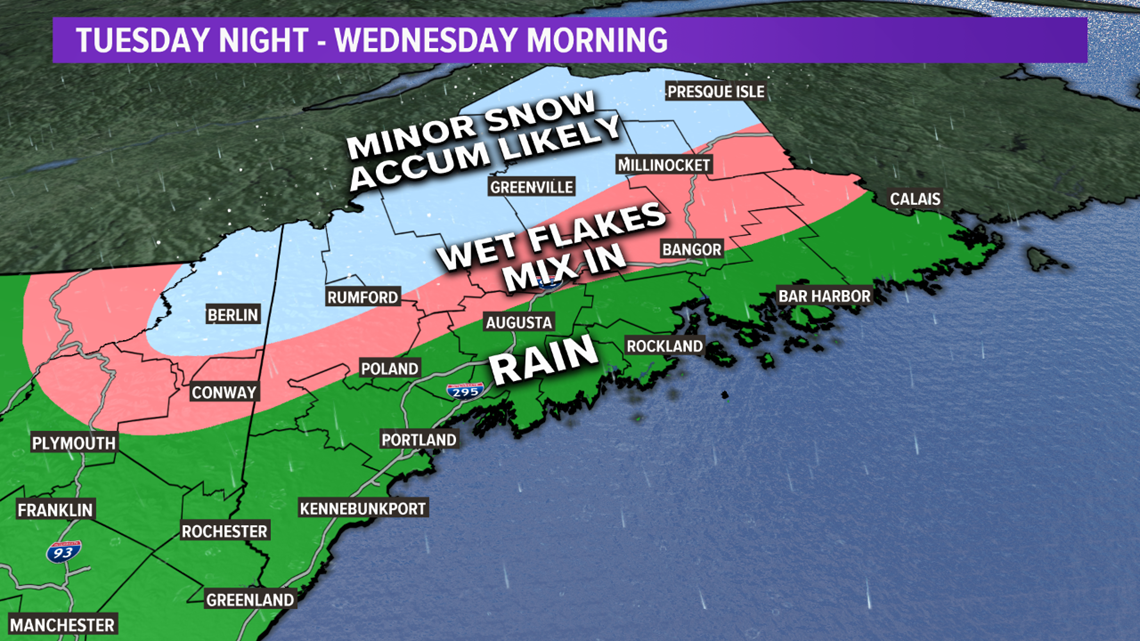 Central and southern Maine should stay mainly rain, but we'll have to watch how far south the rain/snow line gets early Wednesday. Wet snow may mix in as far south as Bangor and Augusta.
Some snow accumulation is likely in The County and the mountains of western and northern Maine.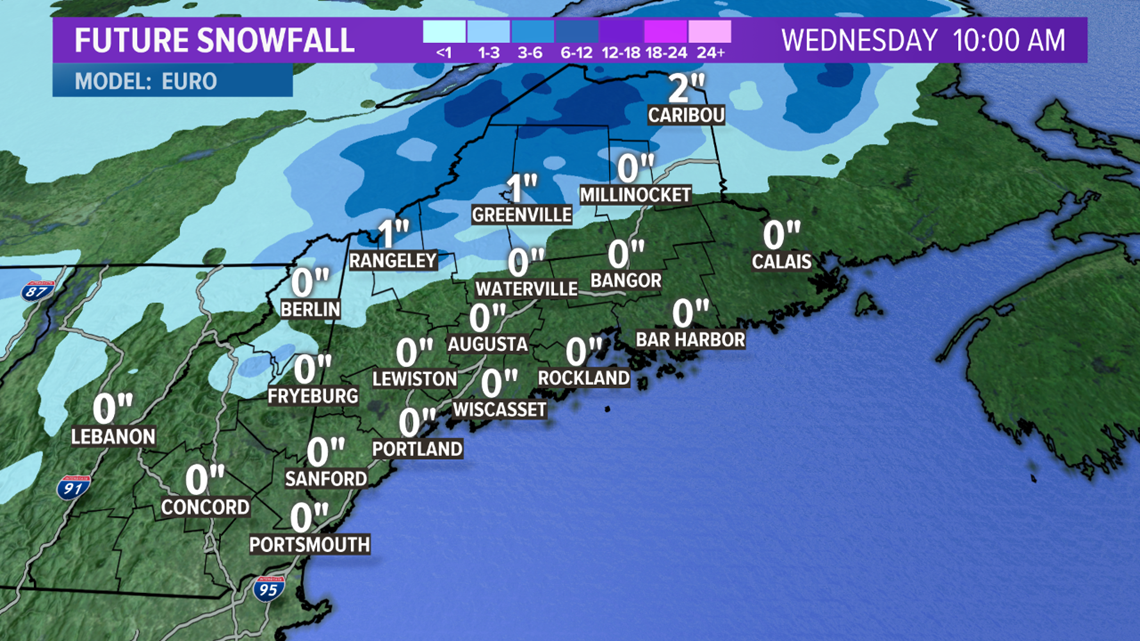 Here's one model projection, showing the potential is there for a few inches of snow where the changeover does happen.
It'll be chilly Wednesday through Friday. Next weekend, we'll be keeping an eye on a bigger storm. Right now, it looks wet and windy on Sunday.