ORONO, Maine — No one can live without sleep. It's a time to do nothing in order to reset and recharge for the next day.
But researchers at Activas Diagnostics, a UMaine spinoff company, say people can contribute to science while they catch some zzz's.
"We can give them a fitted sheet with sensors. They don't see them, they don't feel them. Then we can get much better natural results," Ali Abedi, President and CTO of Activas Diagnostics, says.
Participants sleep in their own beds for a couple of nights, and Activas Diagnostics gets the results days later.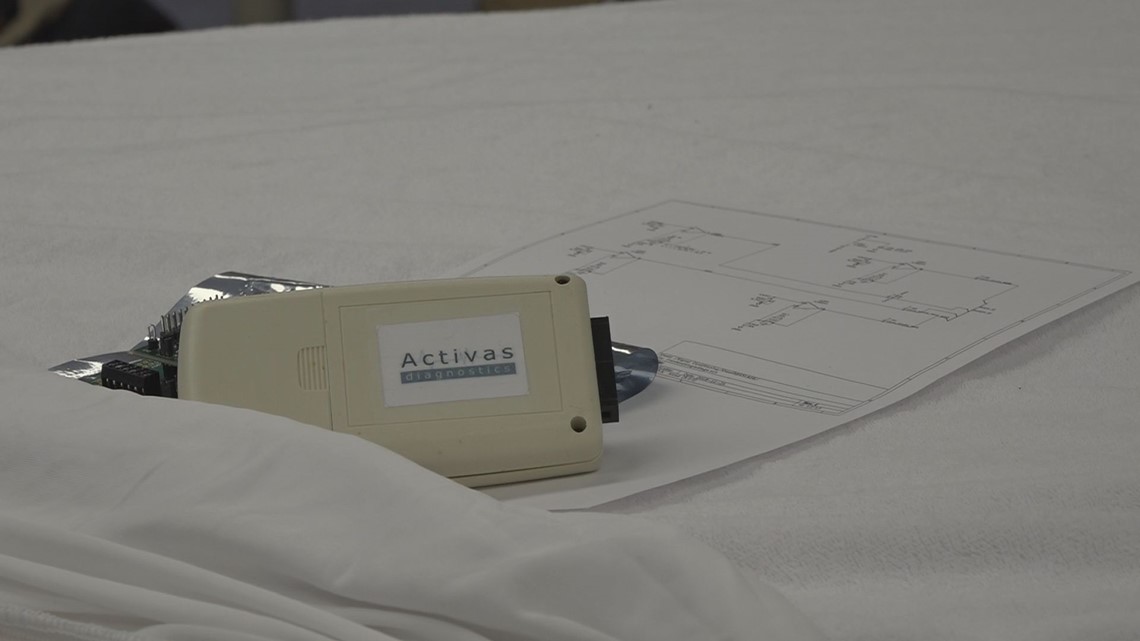 Sounds easy, right? Patients agree.
"You just go to bed and sleep on them. For a sleep study, it was amazing," says Linda Dougherty. Dougherty is a participant in the study, but it's not the first time she's done a sleep study.
"I've done a sleep study before, and you go in and you've got things stuck all over your head, and you're in a strange place with noises, so I couldn't sleep," she remembers.
Dougherty was involved in her first sleep study because she feared she had sleep apnea. The study came back as nonconclusive because she never actually slept.
Participants sleep on the sensor sheets for two nights. Then, graduate students at the University of Maine interview the sleepers after the first two nights and then again 30 days later.
"They'll give you five words, you repeat the words back, they'll give you numbers, you'll repeat them back backwards," Dougherty says.
"We hope that after hundreds of tests have been done, we can detect the early onset of Alzheimer's disease -- we can detect problems with the brain before it's too late to cure them," Abedi says.
The earlier researchers can detect brain injuries and diseases like Parkinson's and Alzheimer's, the better doctors can prepare and treat patients.
If you're interested in participating in this study, contact Jessica.Aronis@maine.edu.