UPDATE: According to the Kennebec Journal, the infant of the woman who died on the way to the hospital to give birth has also died.
"A newborn baby died Thursday morning, three days after being delivered by emergency Caesarean section because his nine-months pregnant mother died en route to the hospital following an SUV crash caused by icy roads."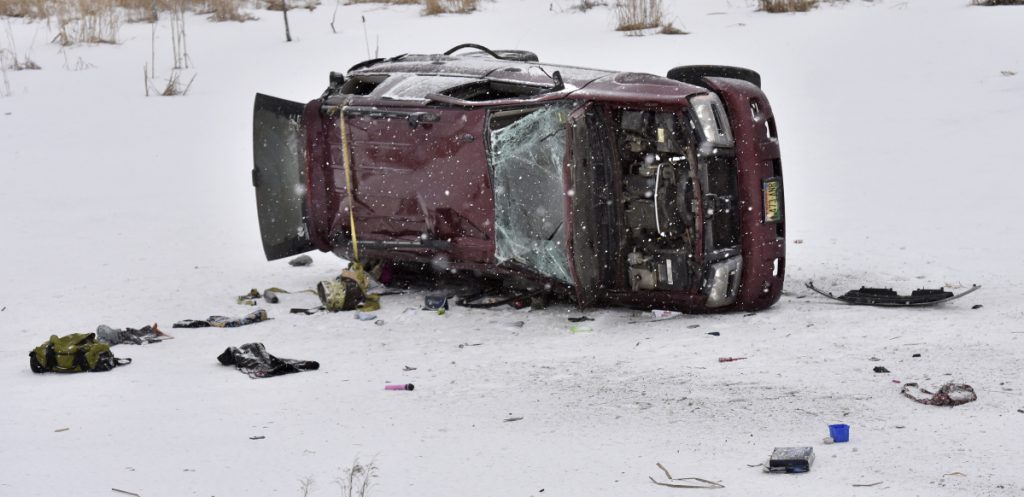 Friends and family of a woman who died while on the way to the hospital to give birth are mourning her loss and were praying for the well-being of her baby.
Desiree Strout, 27, died from her injuries Monday after her car slid off an icy roadway in Skowhegan.
Her baby boy was delivered by emergency cesarean section at a nearby hospital.
Strout's cousin Shari Harvey says there's something about a young mother's life being taken while she was on the way to give life that has really touched people. So much so she says the family has received condolences from as far away as Europe.
Strout's friends say it's still so hard to believe she's gone.
"It's just so crazy. The baby, the kids, Harry, just everything", said Tiffany Gordon
Gordon is having a hard time coming to grips with the death of her friend. Nine months pregnant, Strout was on her way to the hospital to be induced into labor when her car slid off Route 2 in Skowhegan and landed on its side on a frozen pond. Her husband, Harry Weeks, suffered serious injuries but survived the crash.
Gordon says her friend was the mother of two daughters and was excited to welcome her first boy into the world.
"She was ecstatic about it obviously. She was always online trying to find things, to do things for the baby. She had never done the boy thing before, so she was excited about it", Gordon said.
The loss has been hard on Gordon's daughter Kiley, who was best friends with Stout's daughter Delani. She saw the crashed car on her way to school.
Many people throughout the greater Skowhegan area are also feeling the loss.
"It's definitely hard for a lot of people. She had a lot of loved ones, an army of people this is touching", Gordon said.
Now people are coming together to help. Marty Ashe is friends with the family. He has set up a bottle drive and donation jar at his shop the Beverage Mart.
"We're all pretty heartbroken over this. It's pretty tough to see your family having to go through all of that right here at the beginning of the new year", he said.
Now the focus is on the family Desiree left behind, especially the baby boy she never got to meet.
"Man I hope he makes it. It will be something good that comes out of it", Gordon said.
A GoFundMe page has been set up to help the family and a benefit dinner will be held from 1pm to 3pm on February 10 at the Turner Union Hall in Skowhegan.