SEBAGO (NEWS CENTER Maine) — The pickup truck that police recovered in a traffic stop in Sebago looked very different from its appearance when it was stolen from U-Haul.
The driver was 25-year-old George Sproul of Bridgton. Police arrested him on charges of eluding, reckless conduct with a dangerous weapon, driving to endanger, criminal speed and a probation revocation warrant. That list of charges, said police, is expected to grow.
Police first tried to stop Sproul around 11:50 p.m. on Monday along Route 107 in Bridgton. As the truck increased its speed, police said they broke off the chase. But police gathered enough information about the truck to learn it was involved in a burglary under investigation by Maine State Police.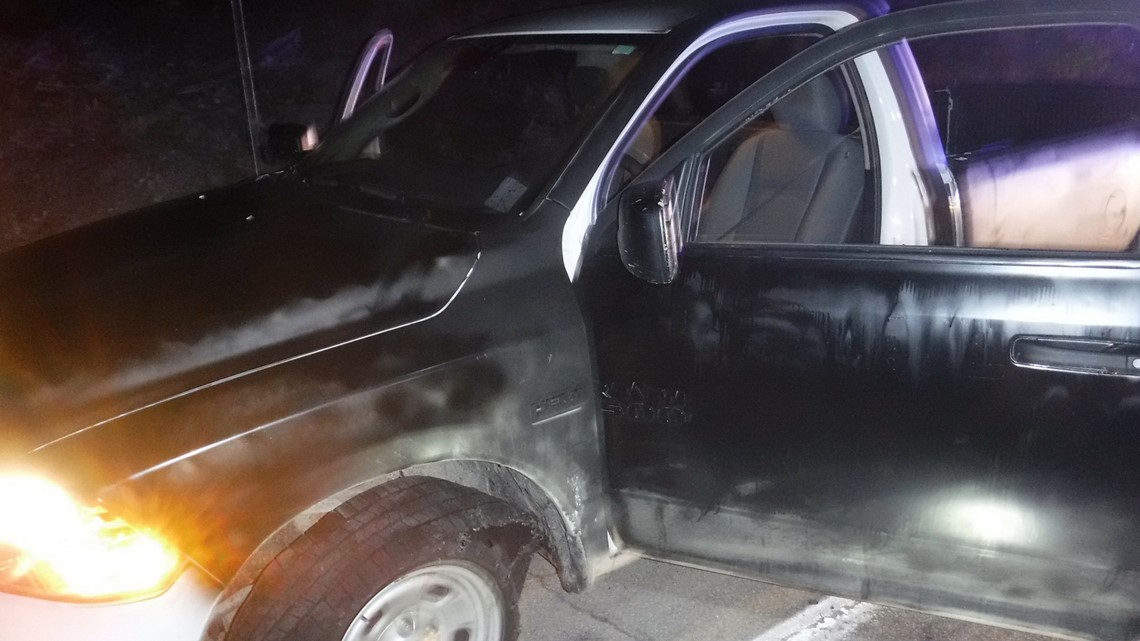 The truck again attracted the notice of Cumberland County Sheriff's deputies a short time later along the same highway in Sebago. Anticipating that Sproul wouldn't stop, deputies said they laid down a spike mat and blew out three of his tires, at which point he pulled over and surrendered. Sproul is locked up without bail at Cumberland County Jail.
Police said an acquaintance of Sproul rented the truck from a U-Haul office in Auburn. When the truck wasn't returned, it was reported stolen. Sometime between its disappearance and recovery, the truck had been spray painted black to cover its original white paint job with U-Haul decals.
This case may bring to mind another recent police investigation in which William Wyman of Portland was accused of repeatedly stealing a U-Haul rental. Police said the two cases are not related.