PORTLAND, Maine — As firefighters from all over Maine and the nation gathered to honor the life of one of their own who died in a Berwick fire, another firefighter also lost his life.
Oxford Fire Chief Gary Sacco died while he was in Portland attending the funeral of Capt. Joel Barnes on Sunday, March 10, according to multiple sources.
The 63-year-old served for years as the fire chief of Oxford and New Gloucester Fire Departments. He also served in the Westbrook Fire Department.
Deputy Chief Shawn Cordwell of the Oxford Fire Department said their staff was stunned and devasted as they struggled to understand the abrupt loss of their fire chief.
Sacco was with other fire chiefs at Barnes' funeral Sunday when he was rushed to Maine Medical Center. Cordwell went to the hospital and was with Sacco when he passed away. Cordwell said medical staff tried to resuscitate Sacco for over an hour.
"We do this job every day and we are usually on the end of resuscitation...To be on the other side of the fence is heartbreaking and a very helpless feeling," Cordwell said.
It is still unclear what specifically killed Sacco.
"The fire service community is a true brother and sisterhood and to have lost one brother and be celebrating his life and to have another devastating," Cordwell said.
Funeral preparations are being made for the fire chief and will be released sometime this week.
"Gary was a student of the fire service. He was constantly studying fires learning from fires and was an incredible mentor to pass that knowledge on to us," Cordwell told reporters Monday morning.
The Oxford Fire/Rescue released a statement on its Facebook page:
"It is with profound sadness that the Oxford Fire Department announces the death of current Fire Chief Gary Sacco. Chief Sacco was 63 years old and died of an unknown medical problem while attending the funeral for fallen Fire Capt. Joel Barnes. Chief Sacco was rushed to Maine Medical Center in Portland. Chief Sacco had been the Fire Chief in Oxford for the past 2 years after retiring from the New Gloucester Fire Department. Funeral details are being coordinated with the family and will be announced in the next few days.
The Oxford Fire Department wishes to express our deepest condolences to the entire Sacco family. Chief Sacco was a consummate professional. Not only did he love the job, he had a passion for the fire service like no other. Chief Sacco was a respected leader, mentor, and positive role model. Chief Sacco was well liked by all members of the department and the community.
The Oxford Fire Department has an amazing support group of Mutual Aid. Members of the department appreciate your support during this trying time."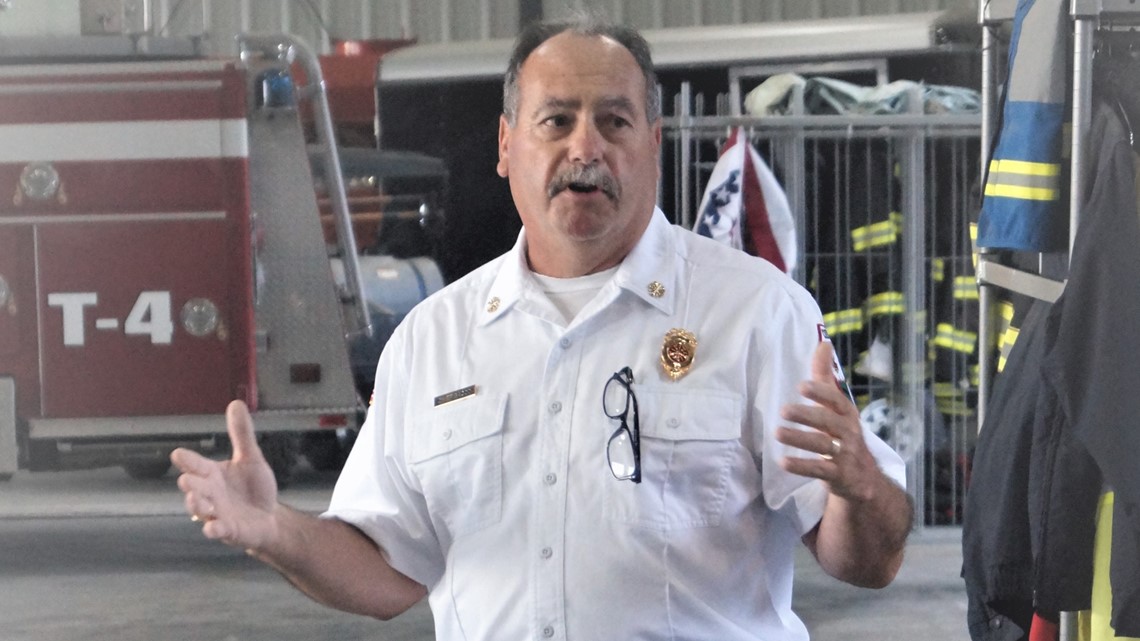 Sacco served in the Oxford Fire Department starting in 2017 after he retired from New Gloucester where he was fire chief for 12 years.
The firefighting community was in shock at the loss of yet another fallen brother-in-arms in the face of Capt. Barnes's death. Fire officials have said that Barnes died protecting the life of another firefighter while they battled the fire at an apartment building in Berwick on March 1.