AUGUSTA (NEWS CENTER Maine) - What happens when you call Maine's Child Protective Services to report suspected abuse? When you make a call, it's heavily screened by intake workers.
1) If your allegation of abuse is deemed inappropriate, the case is closed immediately.
Reports can be considered inappropriate for parent/child conflicts, non-specific allegations, custody issues, and families in crisis where there are no abuse allegations.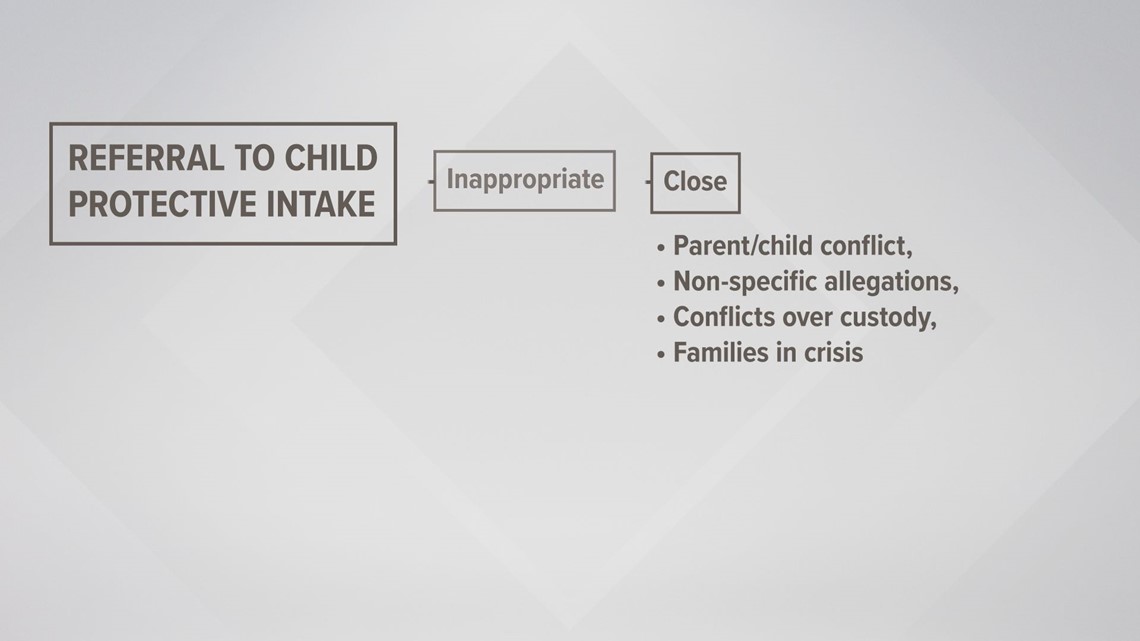 2) Your report could be passed off to what is called 'alternative response.'
These outside, contracted agencies take on cases that are considered to be of low or moderate severity, and the case is then closed at DHHS.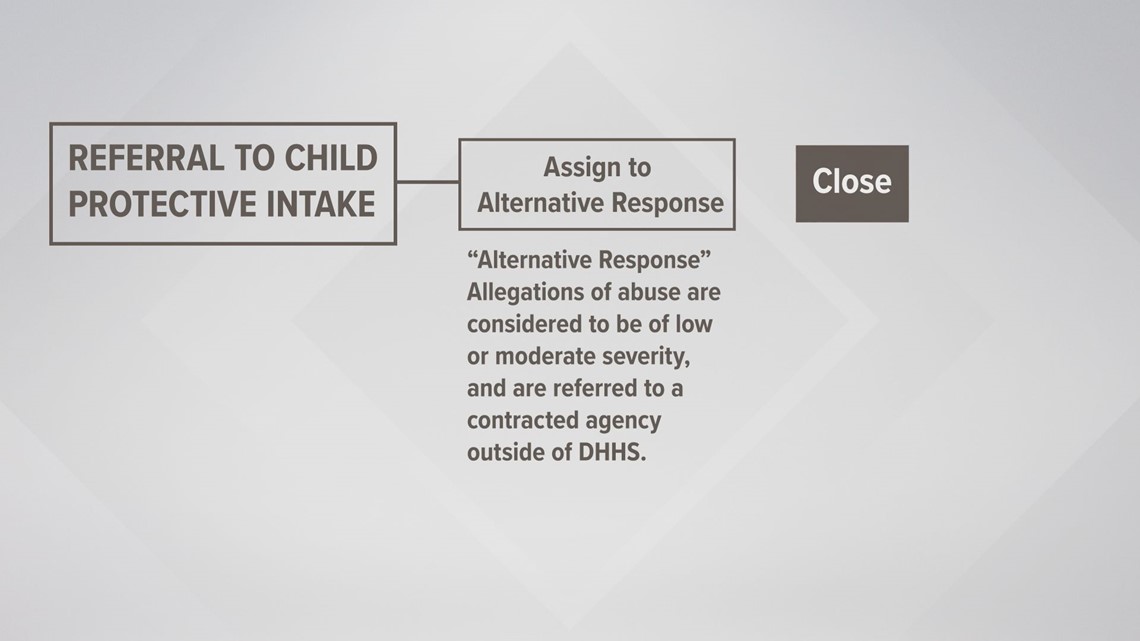 3) If your report is serious or alarming, and intervention is necessary, that child will be assigned to a child protective caseworker for assessment.
There are currently 326 child protective caseworkers at DHHS.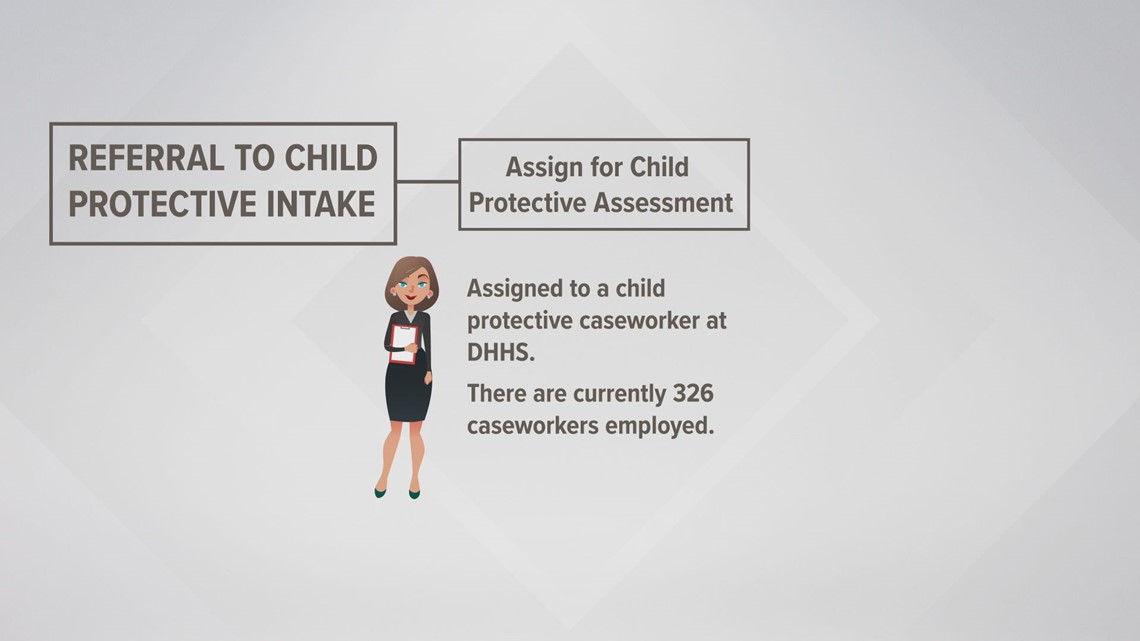 4) If the caseworker finds your claims are unsubstantiated, the case is either closed or assigned to one of those alternative response agencies.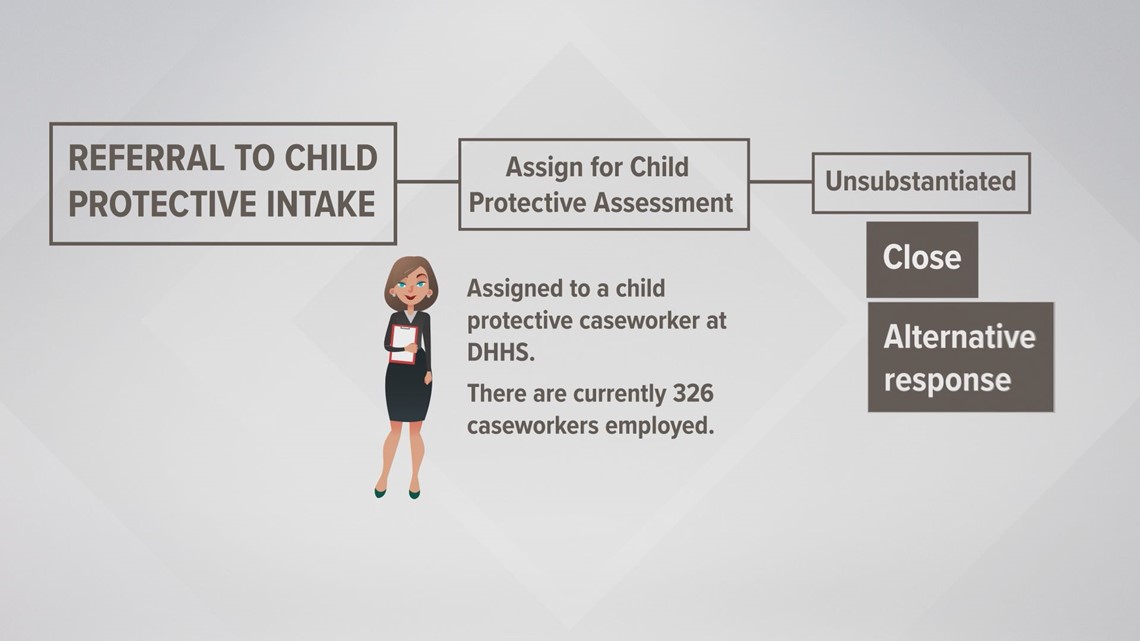 5) If the caseworker finds your claims are valid or indicated, they have three options: open a case at DHHS, close the case, or assign it to an alternative response agency.