SABATTUS (NEWS CENTER Maine) - A Maine Facebook page claims Thursday's storm will bring 100 mile-per-hour winds, 3 feet of snow, and that people will freeze to death.
It's just one of the false stories shared on a popular Facebook page with a misleading title.
Understandably, the title has many on Facebook thinking the page is a legitimate source of information from Maine law enforcement.
For the first time, NEWS CENTER Maine spoke with the creator of the page. This story is a lesson in being cautious of where you get your information.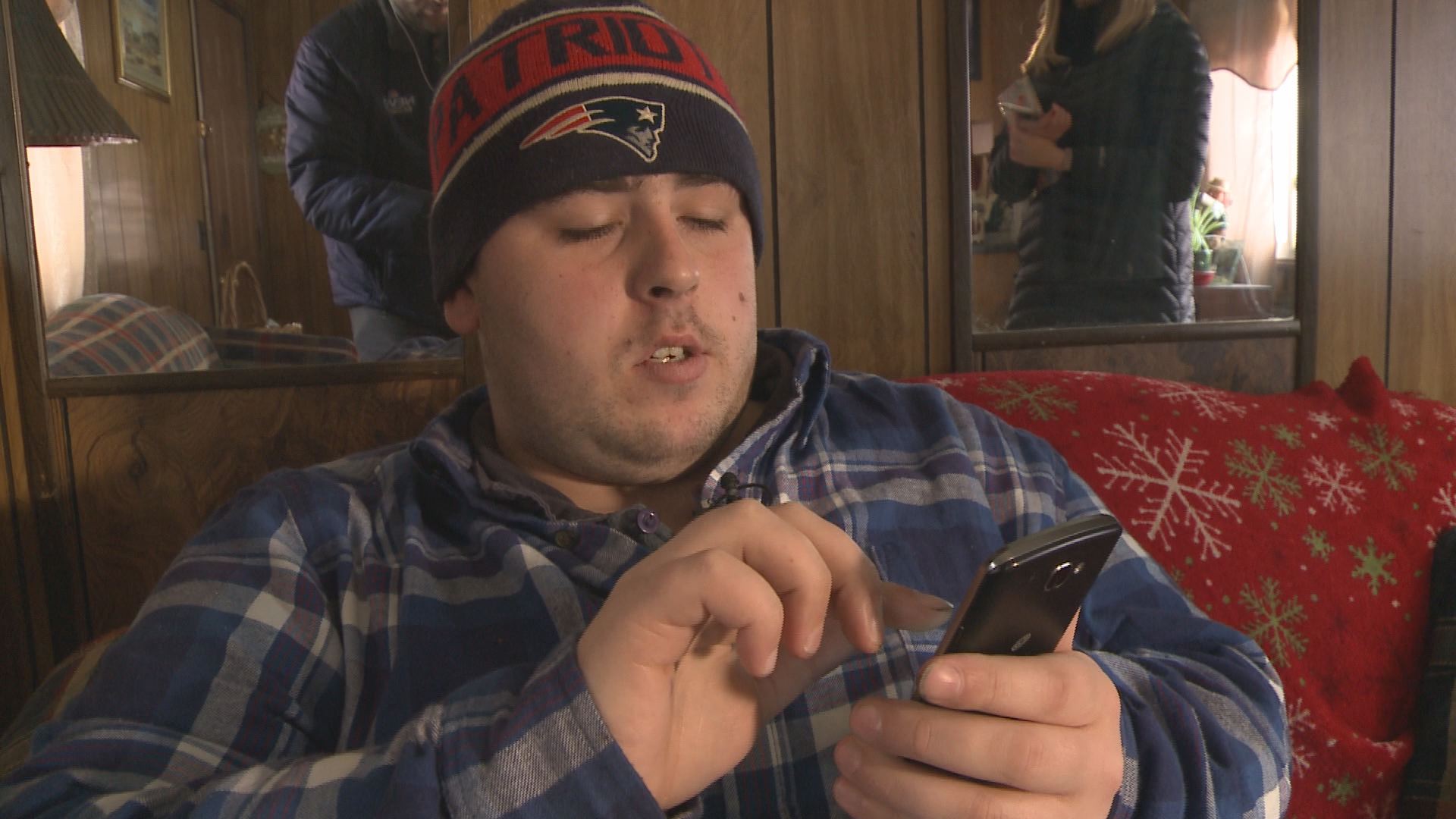 Twenty three year-old Gregory Powers lives inside a Sabattus mobile home with roommates.
He has had a passion for listening to his $20 police scanner since he was 10-years-old. He knows all the police codes.
This passion is what prompted a new hobby – a Facebook page – created four years ago.
He never thought it would grow to more than 30,000 followers.
Gregory says his missions is "to provide the public with information comes across the scanner as well as occasional police reports." He says his information is "live, raw, and uncut." He 'reports' his interpretation of what he hears over the scanner.
Gregory Powers doesn't consider himself an official source for news. "It's a hobby," he said. "I do it for fun and entertainment."
That 'fun' and 'entertainment' hasn't always been clear to his followers. Many are confused, and even alarmed by his statements - most of which are not true.
Just this week, the page claimed that 5 homeless people had died in the cold in Portland, that a man in Naples fired an AK-47 at his neighbor's house, and that 70 people were arrested when shots were fired at a Portland house party.
Powers says he tries to delete posts if he learns they are false, but he also believes that the police are lying some of the time, and considers himself a truth hero in a sense. Several false posts are still up on the page.
"I think [my page] highlights a big problem in some of these towns and cities and [police] would rather not talk about it," he said.
Gregory says his page's purpose is clear - and its 'About' section on Facebook reads, "We are not affiliated or endorsed by any Law Enforcement Agency, Fire Department or EMS Company."
Still - people mistake it for real news on a regular basis.
Gregory says he has no plans of shutting down the page. "If you don't like my style or political views you can always unfollow me and create your own page," he said.
Gregory told us he has never been contacted by a police department asking him to take his page down. NEWS CENTER Maine spoke with multiple department heads, all of whom say they've been in touch with him and asked him to remove his misleading Facebook page.