YARMOUTH (NEWS CENTER Maine) – A Portland boy turned dishwasher turned chef is now a Chopped Champion.
Maine can brag about one more top chef after 38-year-old Christian Hayes cooked his way to Food Network victory in an episode of "Chopped" that aired Tuesday night.
Hayes' episode was called "Pork on the Brain," focused around using an entire pig. His key to victory was less appetizing: pig brains. Yes, you read that right.
While he survived the lights, camera, and action of TV cooking stardom - oh, and won $10,000 - Christian Hayes is one of the most humble guys you'll ever meet.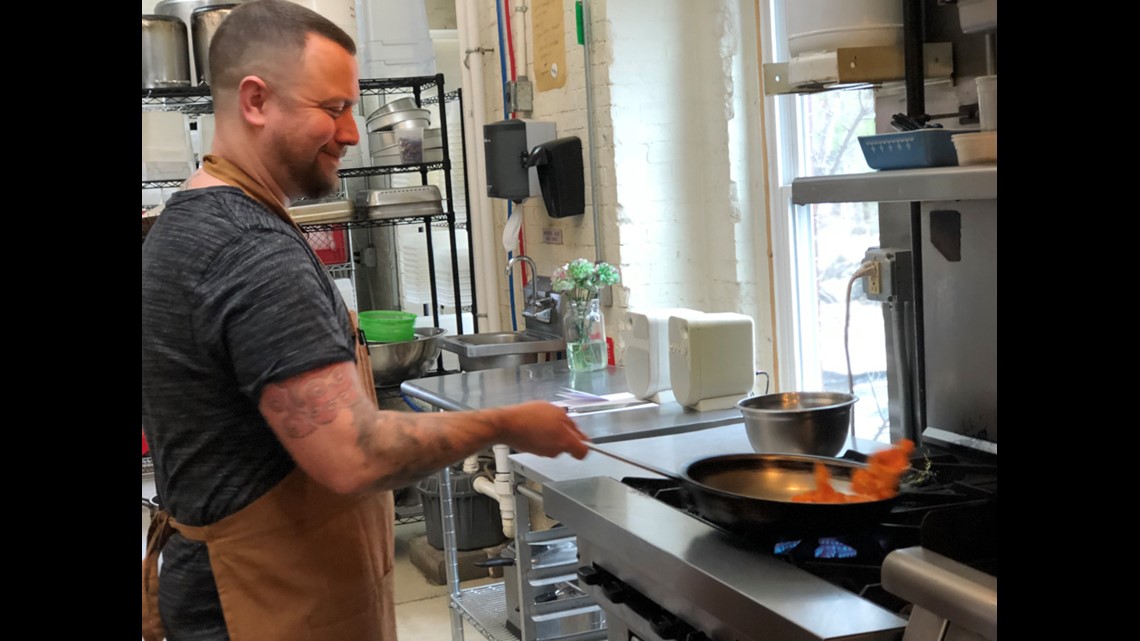 He learned to cook out of necessity. "I grew up with no money," he said.
As a kid, his mom got sick, and then got a full-time job. "She was a single parent so I would have to make dinner and have it ready," he explained. "So for me, it was chicken, pasta, all those super easy things to throw together."
Food quickly became a way to make cash. Hayes washed dishes in Portland restaurants as a young teen. "You've got to earn your stripes," he said. "So you wash dishes, you do crap jobs, you do it for cash, you do it for nothing."
Soon after, food became a passion. Hayes says he can still remember the sweet taste of his great grandmother's strawberry rhubarb jam.
Another sweet taste: suddenly winning $10,000. Though, you might be surprised to learn, Hayes never wanted to be on "Chopped."
"It was jarringly intense," he said about the experience. "It was so alien from any other culinary experience because it's just so different. The environment is different, the amount of people around you, the pressure, the giant clock. It's terrible."
Terrible, maybe - but right in his wheelhouse, with an episode about cooking all the parts of a pig.
Hayes owns Dandelion Catering in Yarmouth. The business had a viewing party for people seeing his coworkers faces when he won, he says, was worth the pressure.
"Everybody went nuts, and I'm just like, 'this is all for me?!'" he said. "It was like watching the winning touchdown."
Hayes says he wasn't allowed to tell anyone that he was on the show - let alone that he won, until it aired.
How did he use the $10,000? For some things at his catering company, take care of some bills, and fix up his hardwood floors at home.