(NEWS CENTER Maine) -- People across Maine are noticing ladybug-looking insects which could present health problems for small animals.
Harmonia axyridis, or the Asian lady beetle, is a relative of the common ladybug, according to Maine state entomologist Dave Struble. He said the lady beetle spends winters hibernating in cracks of doors and windows, and migrates into homes to be near heat.
The bugs secrete a liquid called hemolymph as a defense mechanism when scared. Veterinarians say dogs that lick up or eat these bugs could be susceptible to ulcers.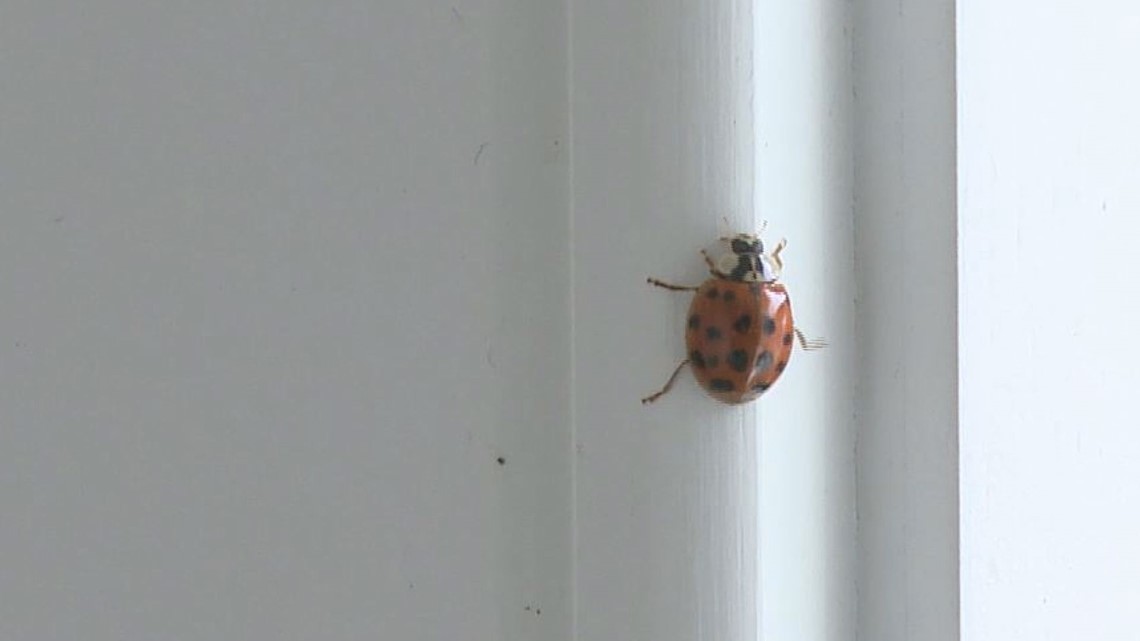 "The worst that could happen would be a little bit of ulceration on the roof of the mouth were the bugs secrete that hemolymph," said Dr. Matthew Ford, who is a veterinarian at the Scarborough Animal Hospital.
He said through the Veterinarian Information Network, a database of symptoms and illnesses shared by vets across the country, he has heard of cases of dogs eating the bugs and getting them stuck to the roofs of their mouths.
One extreme case in Kansas in 2015 involved a dog that had nearly a dozen clinging to its top jaw.
Dr. Ford said that swallowing the bugs could create more problems.
"In the intestines or the stomach you could get a little ulceration," said Dr. Ford.
He said antibiotics can typically solve the problem, but dog owners should look for signs of their pet not wanting to eat, or perhaps having vomitting or diarrhea.
"It's pretty unlikely that anybody would run into it unless their dogs are big-time bug eaters," said Dr. Ford.