She's 50. He's 62. Their baby dreams finally came true with the birth of their daughter
It was a decades-long fertility journey for Susie and Tony Troxler. It was all worth it once they welcomed their miracle baby girl Lily.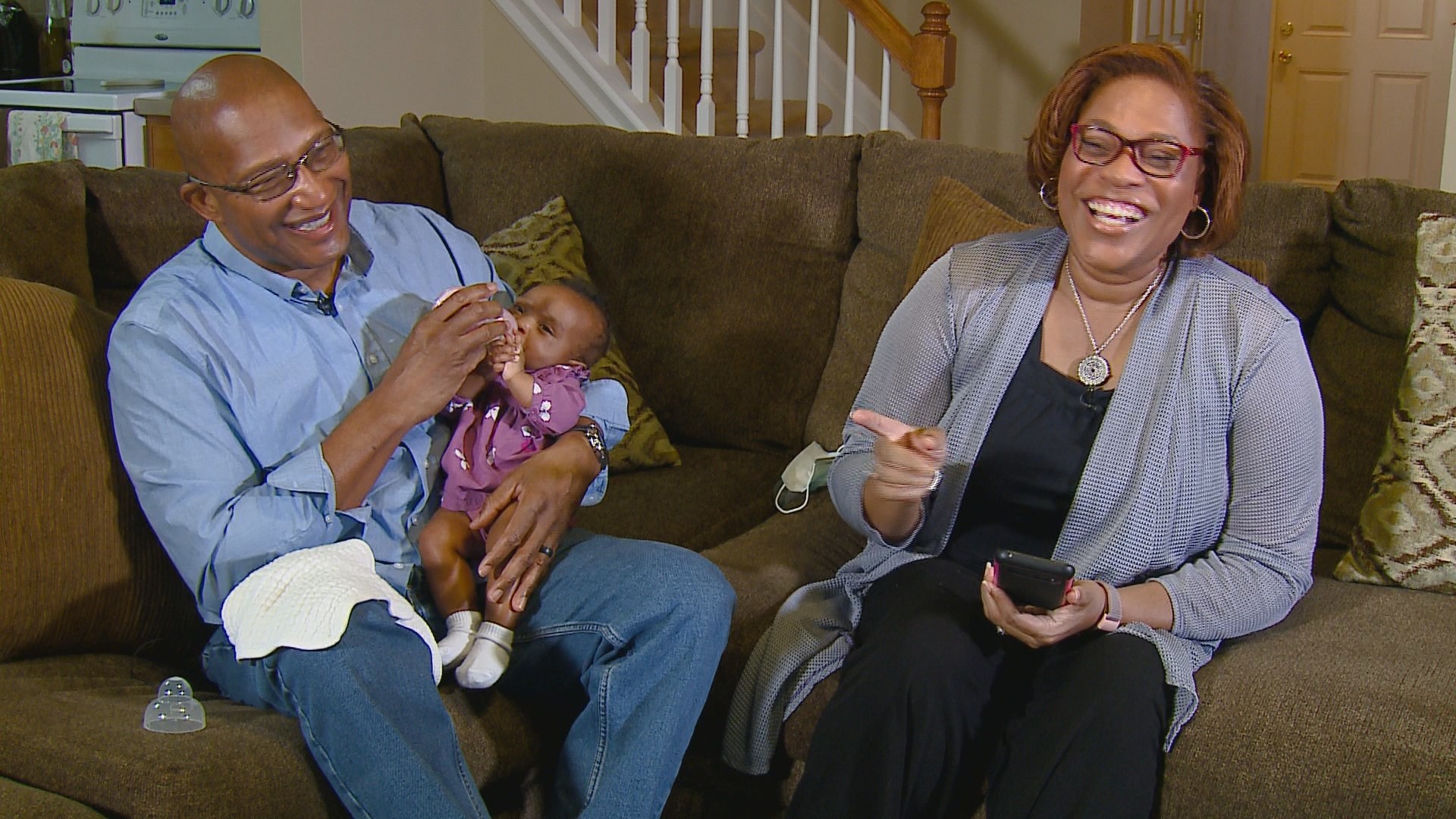 Susie and Tony Troxler consider themselves social media newbies, but soon after they welcomed their newborn, they went viral.
The High Point couple's ages certainly had folks doing a doubletake, but they quickly figured out they're an inspiration to others and a family to follow.
Life after baby
:
"I never loved anything so much."
Since we met with the Troxlers in November, they've been adjusting to life as new parents. Early mornings and late nights over the past four months, the Troxlers say it all runs together.
"Those lovely sleep-in days are over," Susie said. "Three in the morning doesn't even phase me anymore. It's 3 a.m., time to feed the baby!"
These first-time parents wouldn't have it any other way. Susie is 50 and Tony just turned 62. He always hoped for a baby girl.
"I dreamed about a baby and I told my wife about it. I told her I was holding this child in a pink onesie and I never loved anything so much," Tony said.
Tony spends all his free time spoiling his baby girl and even sings her special songs, every one with her name.
"Oh, God, this is so embarrassing! When I change her diaper, I sing the 'Diaper Song' and during tummy time, I sing a song about that," he smiled.
Last shot at a miracle
:
"We had no viable embryos but two."
There is no question, being a dad means everything to Tony. Being a mom means everything to Susie. Their later-in-life pregnancy was rare and their last shot at a miracle.
"She was it! And when I say it, I mean it," Susie said. "We had gone through everything, nothing happened naturally. We collected my eggs, none of those worked, then we collected donor eggs and we had quite a few donor eggs, got them ready. We had no viable embryos but two," Susie recalled. "The first time the embryo didn't take, we were still OK. We tried again and here she is!"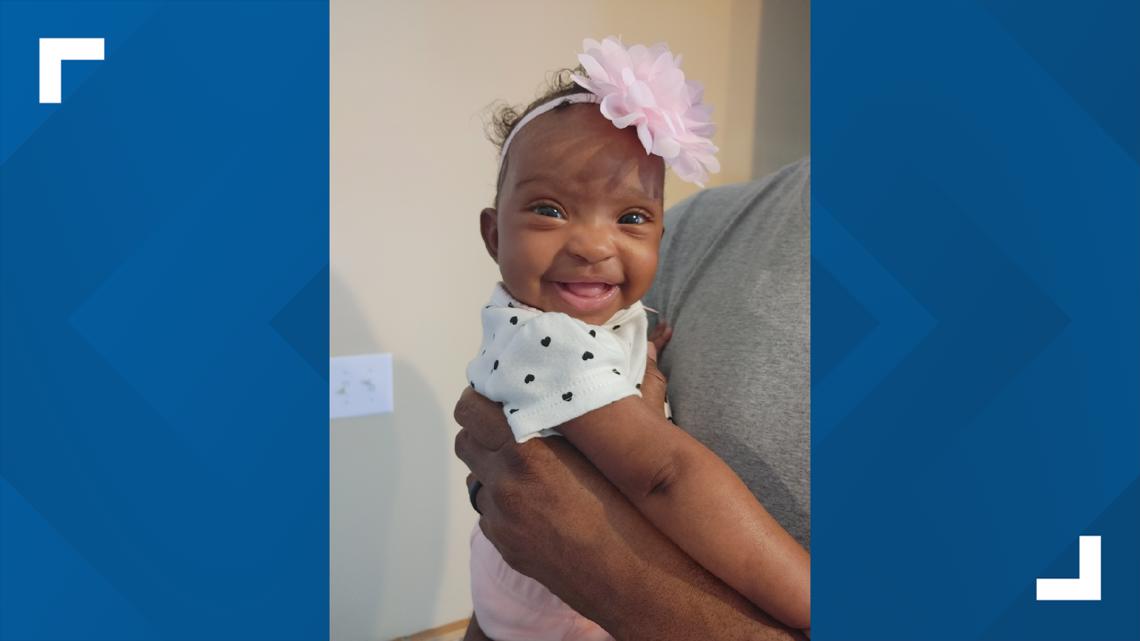 Going viral
:
"What is trending?"
Their story is one to marvel at. You don't hear about 50- and 62-year-old first-time parents every day. The couple - married 13 years - wanted to share their baby journey. When they did, they inspired so many couples just like them.
"We were pre-internet, pre-computer, pre-cellphone, so this idea that we could go viral was never even a thing we thought about, and so when it happened, we were like, really?" Susie said.
The Troxlers went from virtual obscurities to instant celebrities.
"I was walking down the hallway and a lady said, 'You're,' - what is it - 'You're trending.' I'm like, 'What is trending? I'm not sure what that means!'"
In this case, it meant their story topping national headlines, web and Google searches, video plays, and clicks for weeks.
"Our story was in parts of the U.S., then it hit Africa and Australia," Susie said. "People from all over sharing congratulations and their own fertility journeys."
Inspiring others
:
"I wanted to know more about her story..."
Susie and Tony received messages from all over the world and, closer to home, an email from Atlanta.

Fifty-one-year-old entrepreneur Vanessa Whitehead saw the Troxlers' story, clicked, and was inspired to write to Susie about her fertility concerns.
"I wanted to know more about her story, so I reached out to her and she responded like the next day," Whitehead said.
Vanessa wants a husband and children - two firsts she hopes will happen after 50.
"The years have gone by and by, and I thought I would be married by now and have children by now, but it just hasn't happened, so that's where we are today," she said.
'The poster child for hope'
:
Giving faith to families struggling with fertility
The Troxlers' story gave women with their own baby dreams something to hold on to.
"Lily is the poster child for hope. It's not over. Don't give up," Susie said.
It is the advice she is giving to women all over the world.
For men, it might mean ignoring your friends' jabs and following your heart.
"They joke around and they're like, 'You're going to be wearing diapers when the baby is wearing diapers,'" Tony said. "She's been an absolute blessing to us. I love being a dad. I love it!"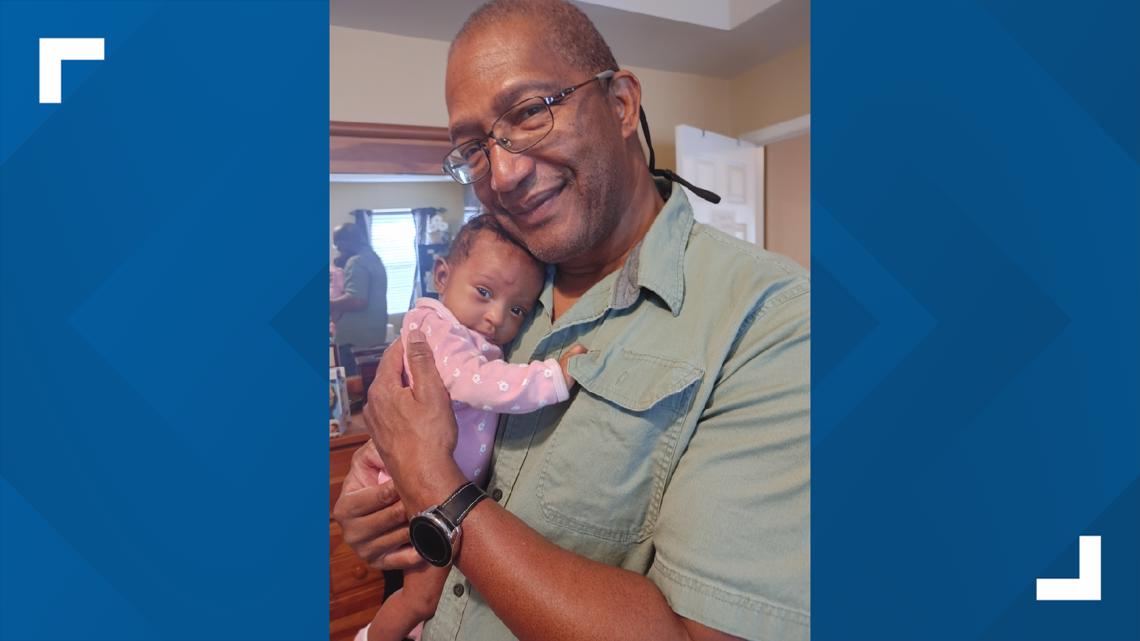 What's next?
:
Could this party of three grow?
With all this love in the Troxler family of three, we saw one question repeatedly in the comments. Is there room for one more?
"Oh, that's a big question. We might adopt, we might foster," Susie said. "Maybe, and that is a long maybe!"
The Troxlers said through sharing their story, they've realized there are so many couples who also struggle with fertility issues. Their best advice, they said, is to trust the process, stay firm in your faith, and follow your dreams.