BAR HARBOR (NEWS CENTER Maine) — We're not sure who was more alarmed, the tourists who were paddling along the Bar Harbor shore or the giant three-foot lion's mane jellyfish they spotted.
Chris Strout is the owner of Acadia Stand Up Paddle Boarding. He was leading a small group of tourists on July 14, paddling off the exposed low tide sandbar that stretches to Bar Island when they came upon the tentacled beast.
"I have seen hundreds of lion's mane jellyfish over the years, but this was the largest I had ever seen," Strout said.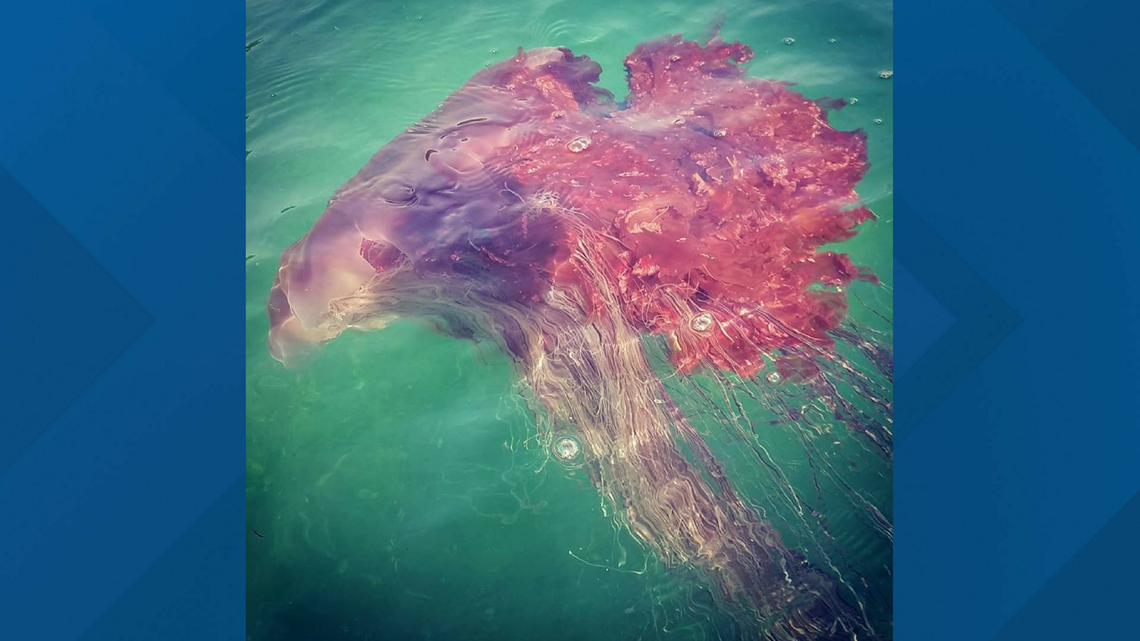 While moon jellyfish, which are smaller with a clear top, and lion's mane jellyfish are common sights in North Atlantic waters, Strout says it is rare to see one so large in such shallow water.
Strout says the lion's mane jellyfish was around three feet wide.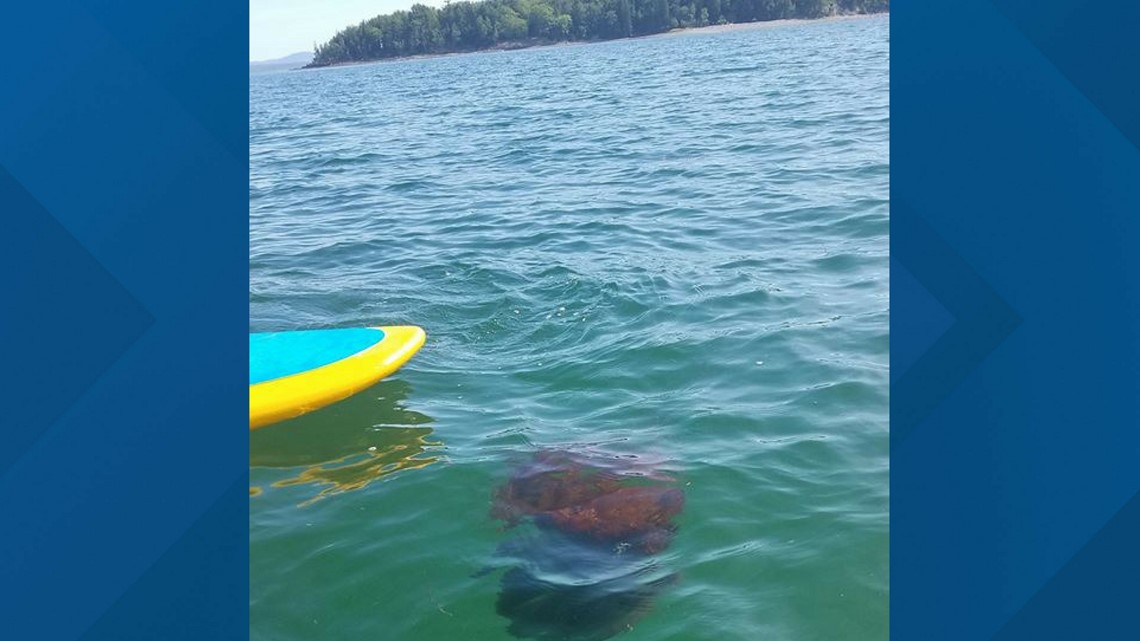 The largest recorded specimen ever found washed up on the shore of Massachusetts Bay in 1870, and had a bell with a diameter of 7 and a half feet with tentacles 121.4 feet long.
While their stings are uncomfortable to humans, they are not deadly. Luckily, Strout says no one was stung, but all caught a rare sight and a memorable moment from their trip to Maine.